Litter " M "
Born 25.4 2009
Parents of kittens are : CH Otello D´Oltremare JW *I x CH Al Manar Silver Moire *RUS OSH b 22
Boys are 3 mths old and they are entered to their first show in Bratislava. Boys are leaving to new homes shortly after show.
Wish to their new mums a lot of fun with these small monsters and good luck on shows !!!!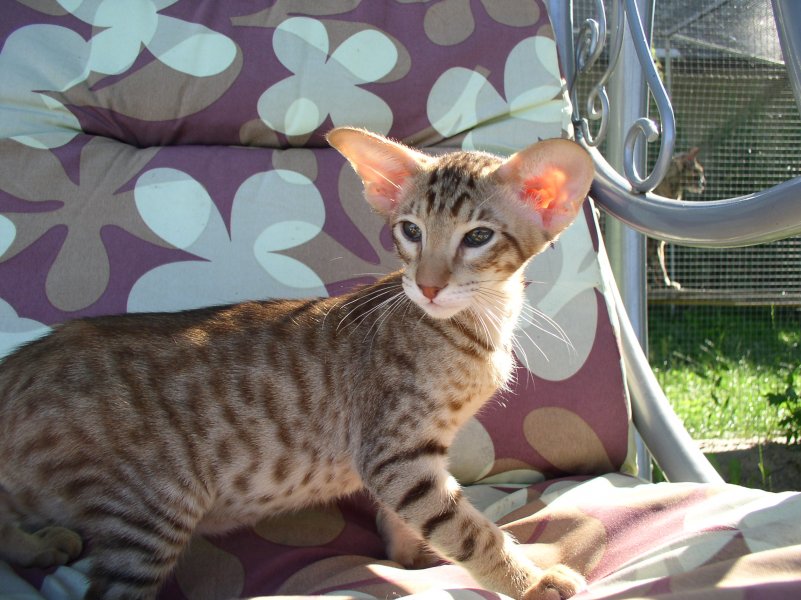 Last moments spent in our garden :-)))))))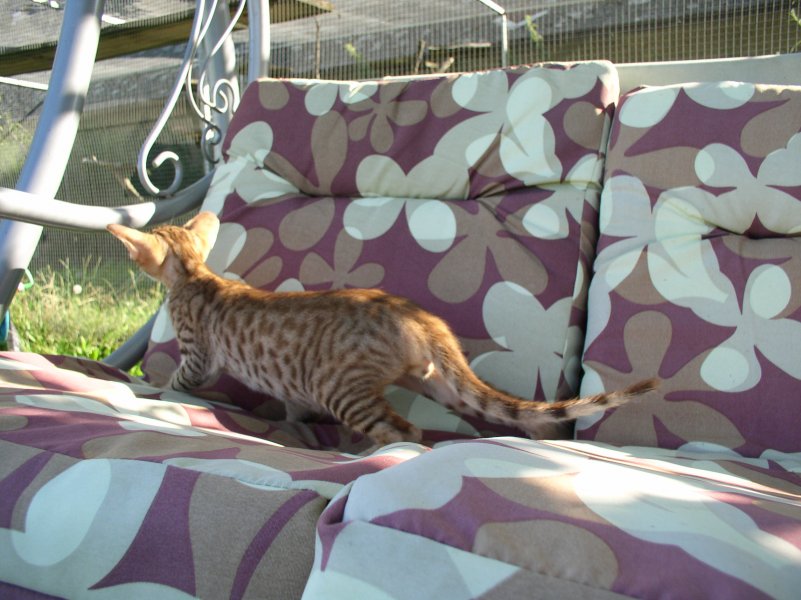 I will miss this little tiger very much :-(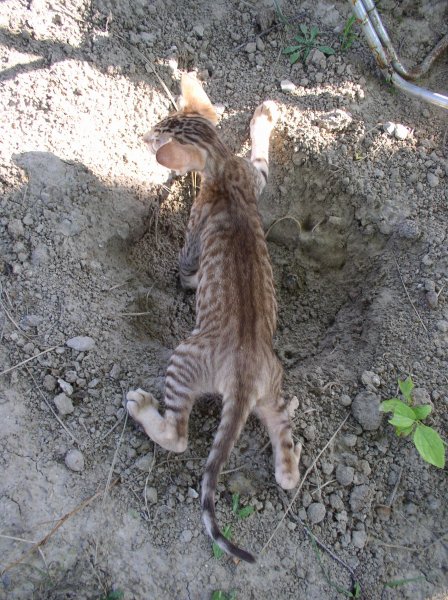 10 WEEKS OLD BOYS
Mambo Italiano OSH b 24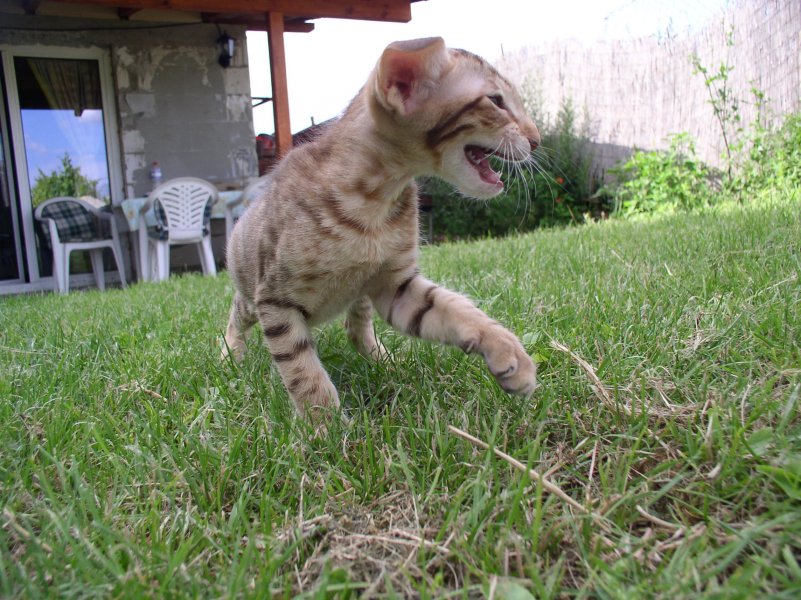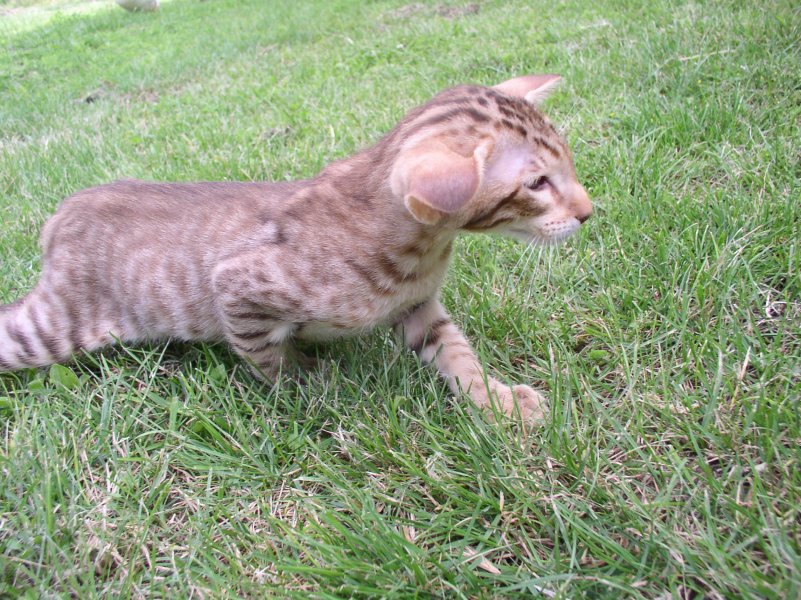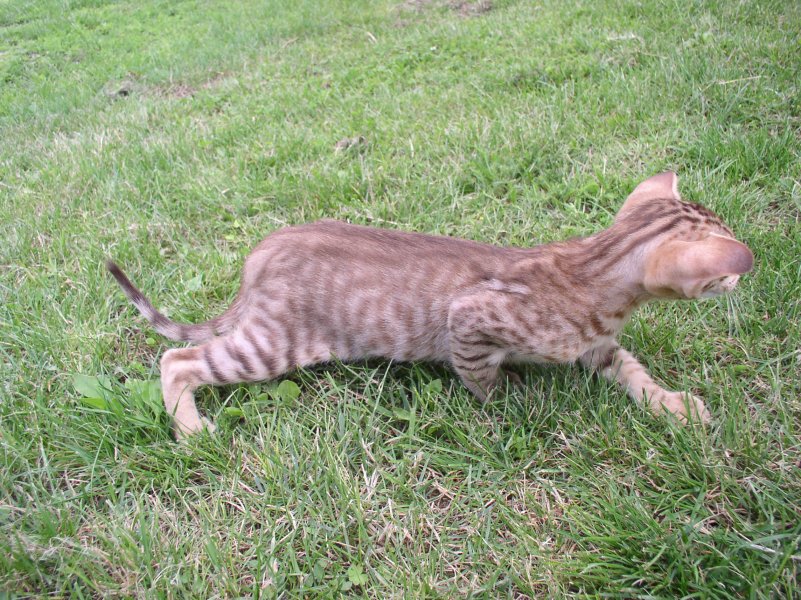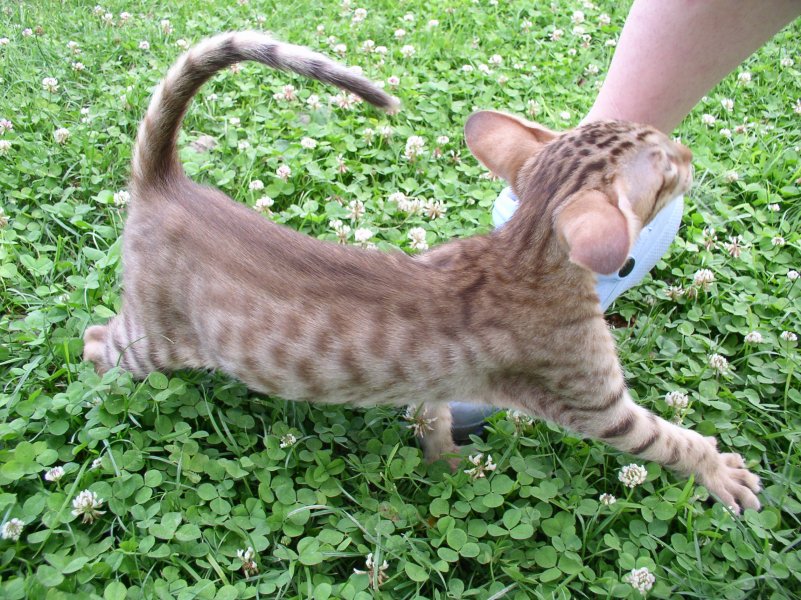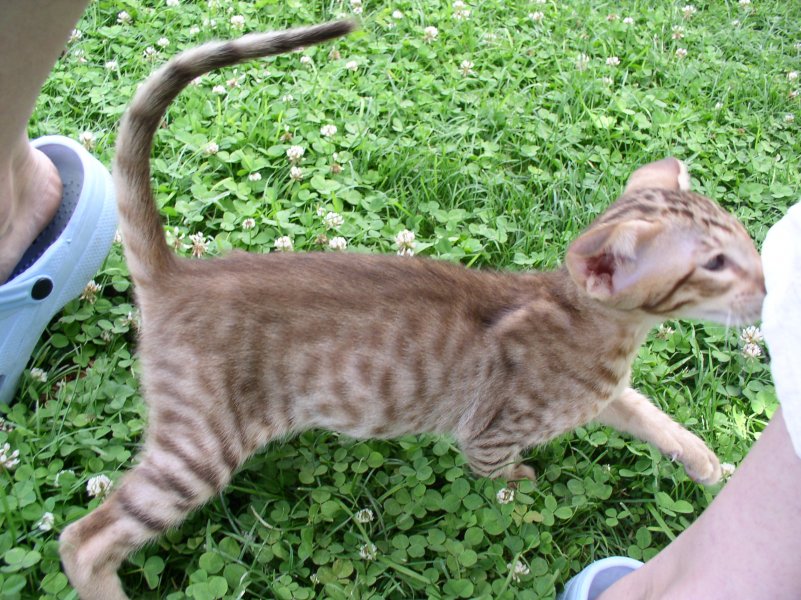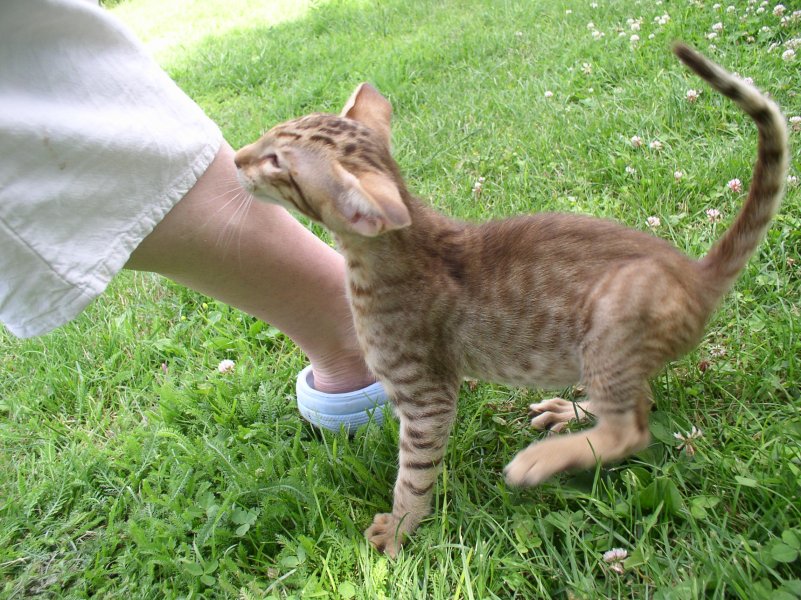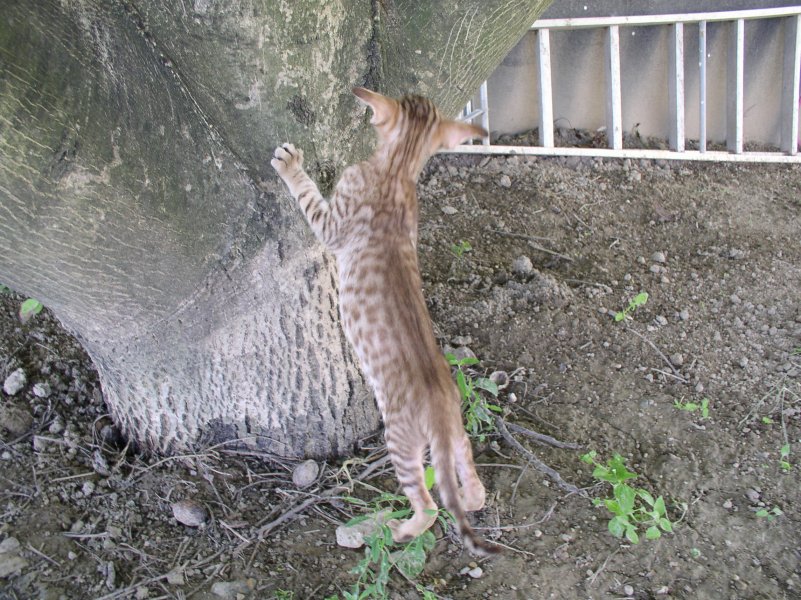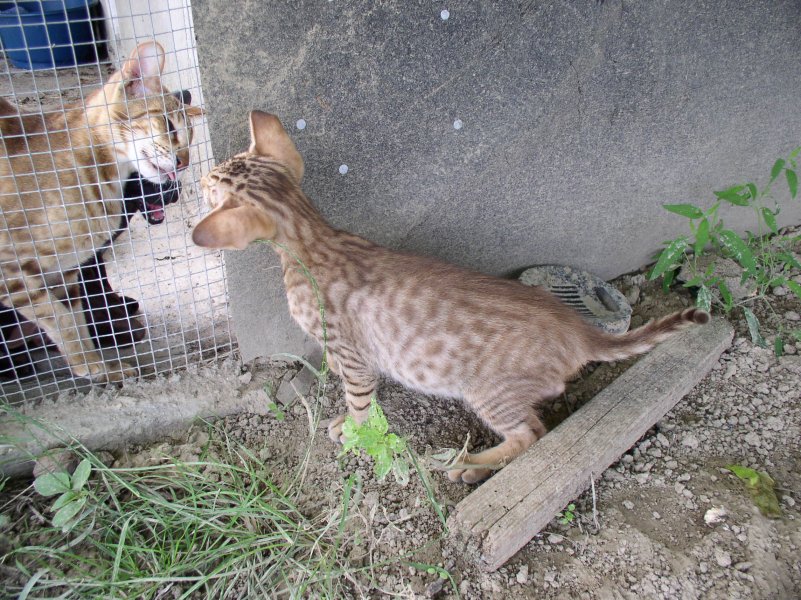 MUFFIN OSH c 24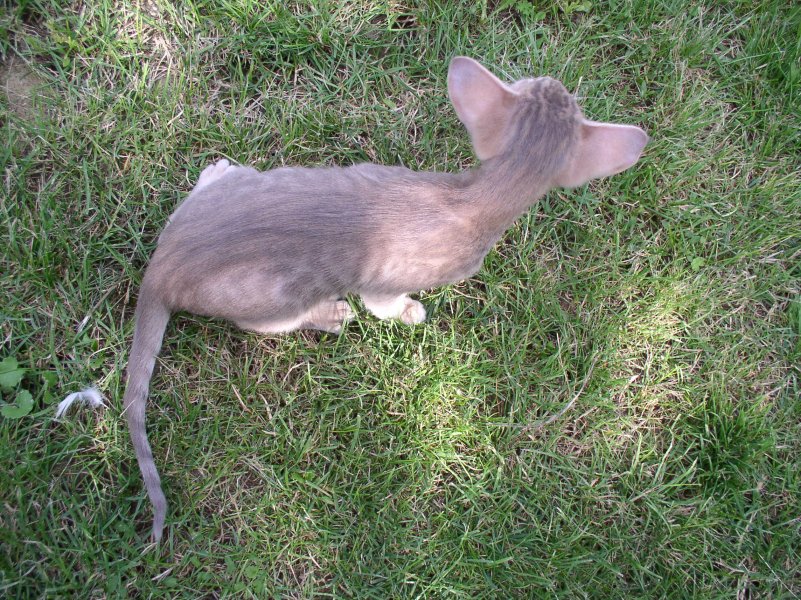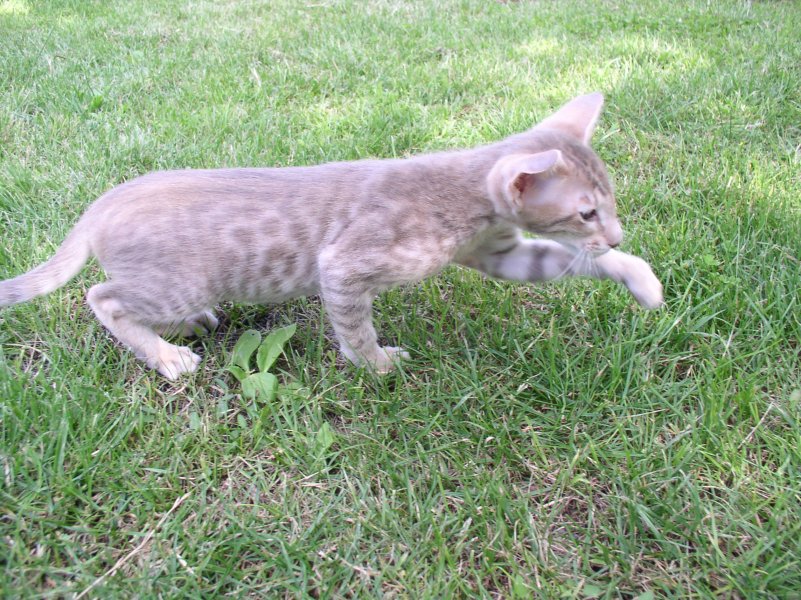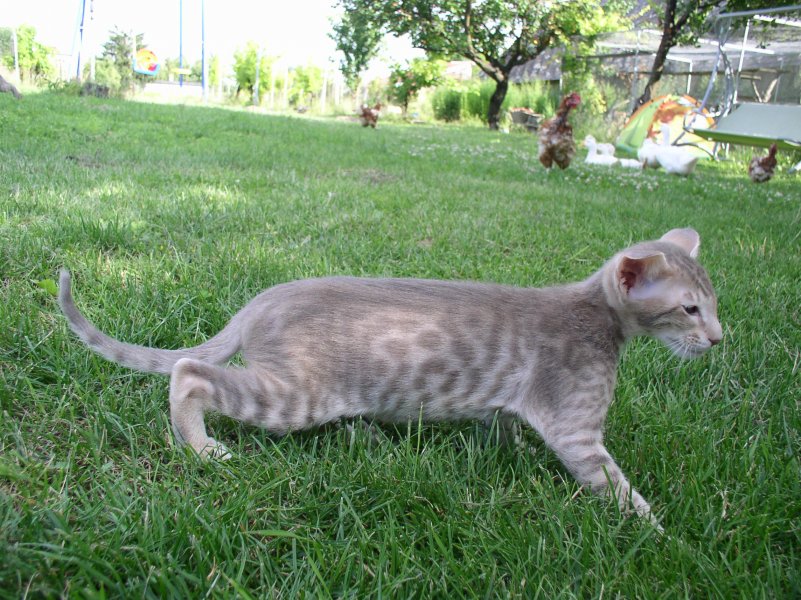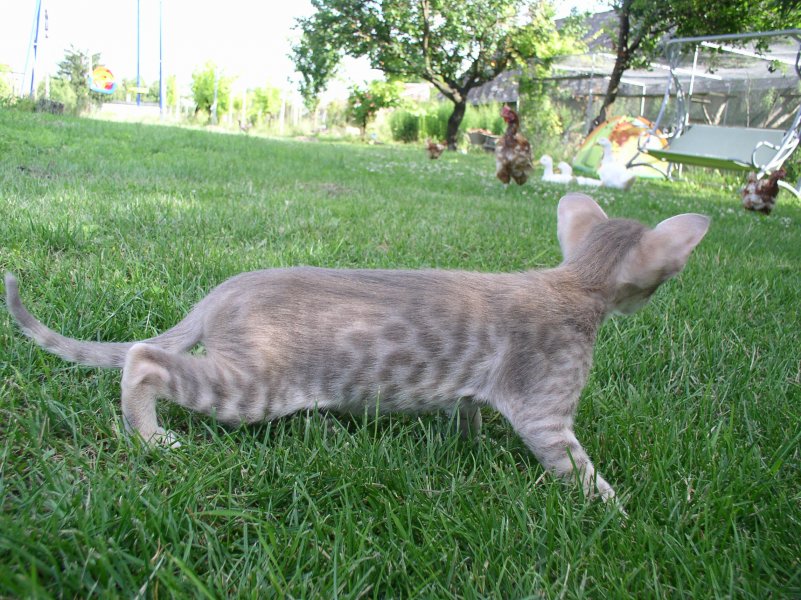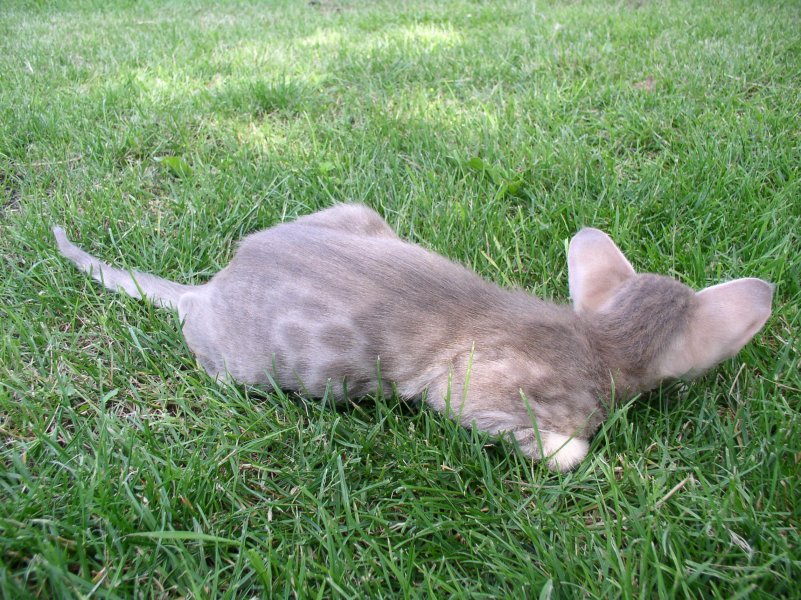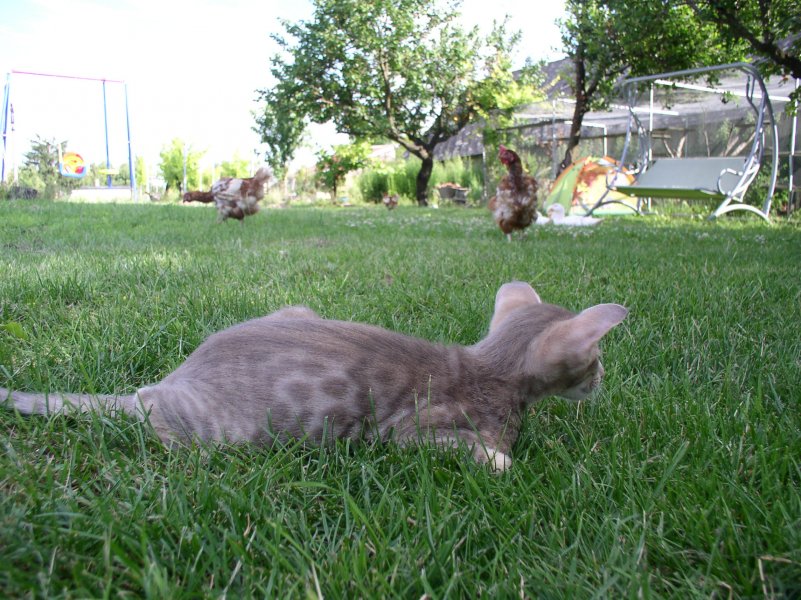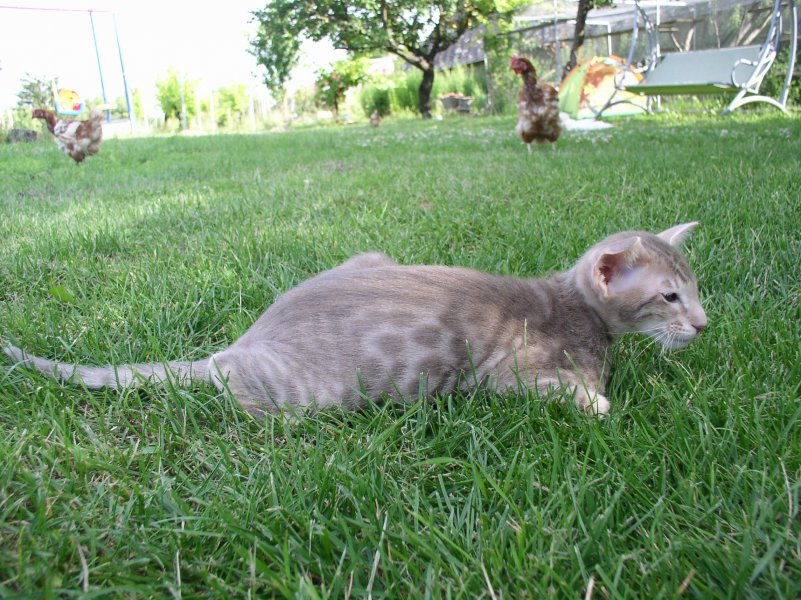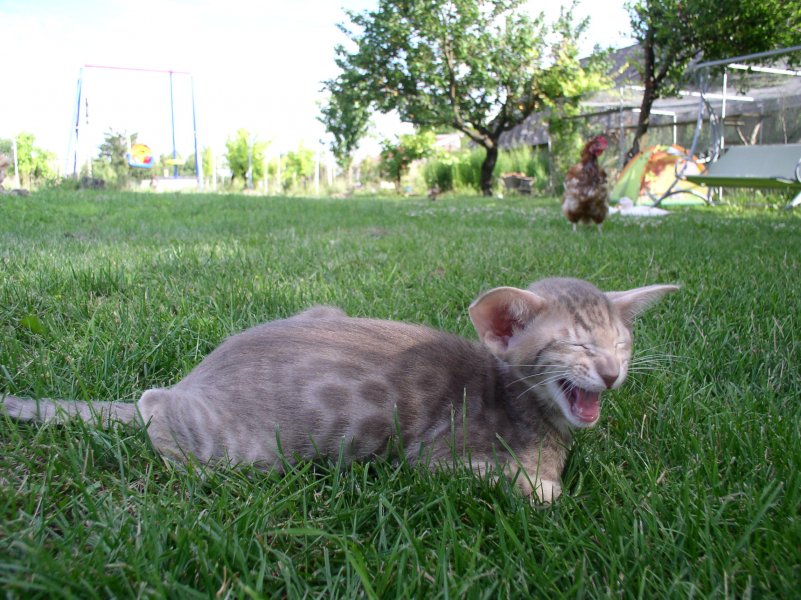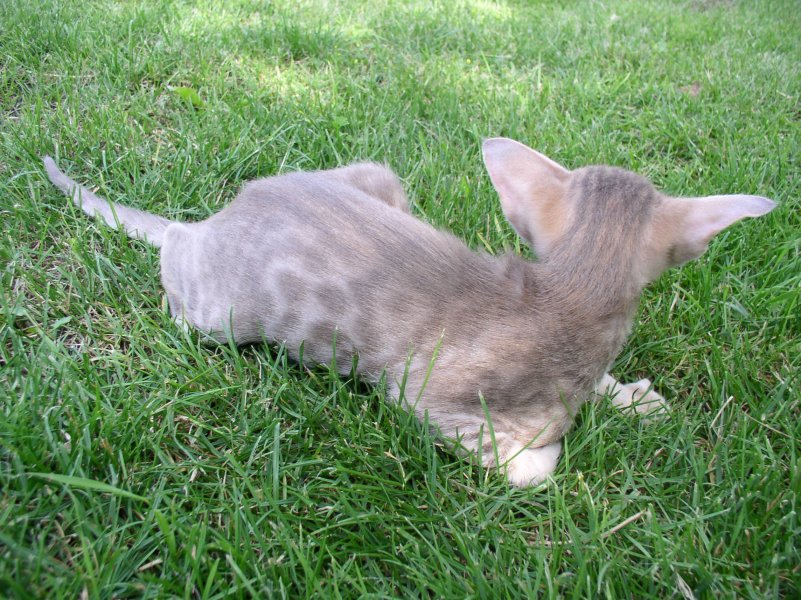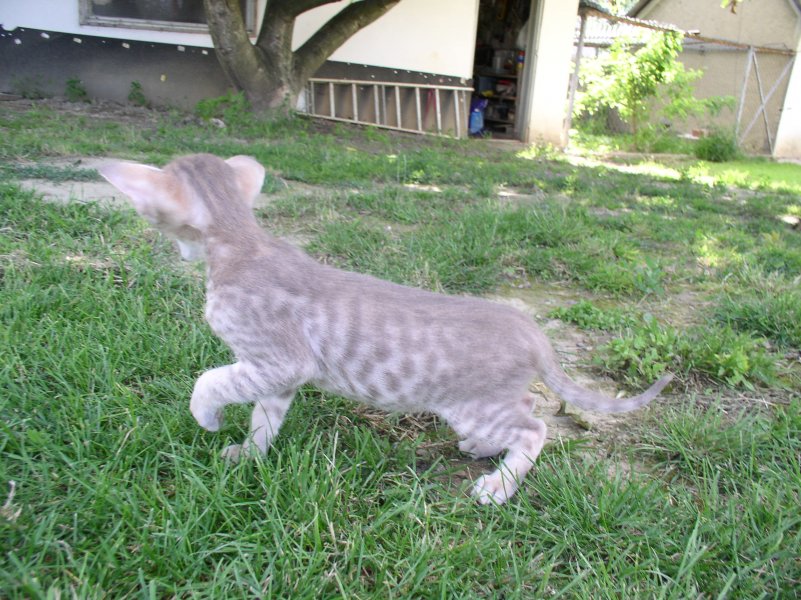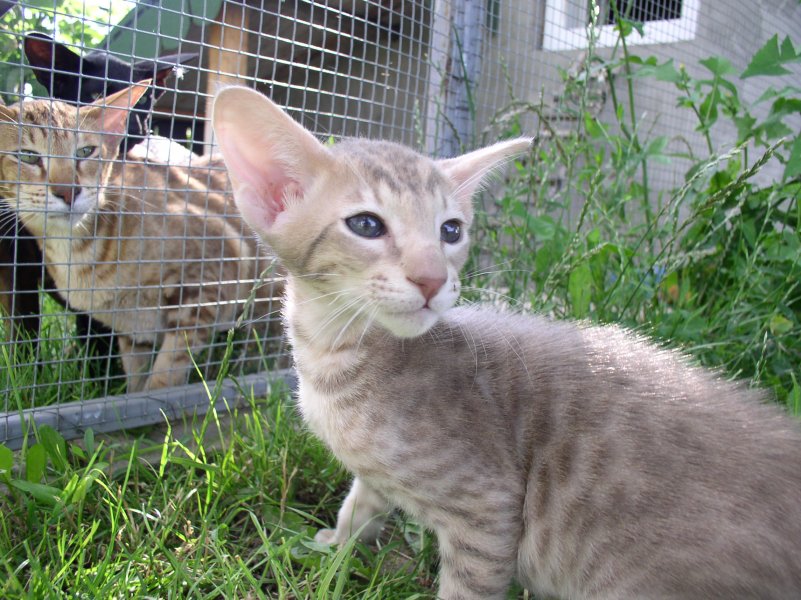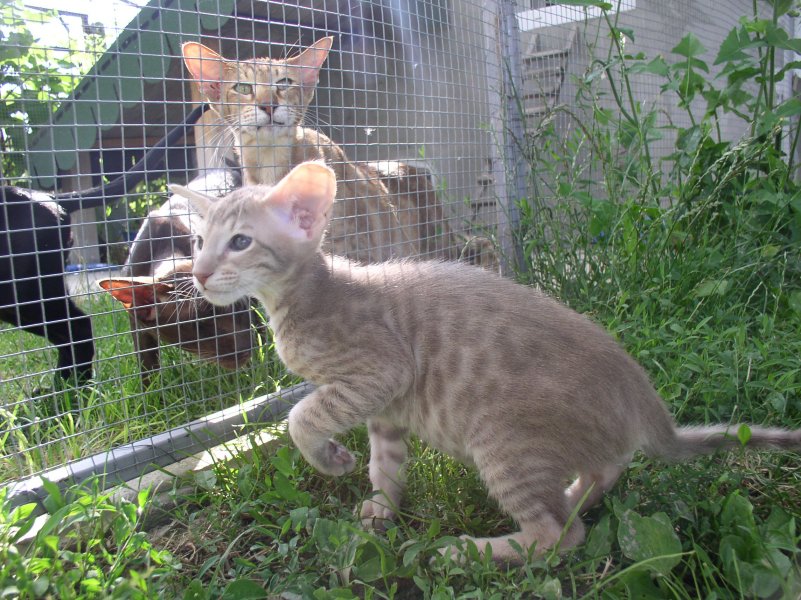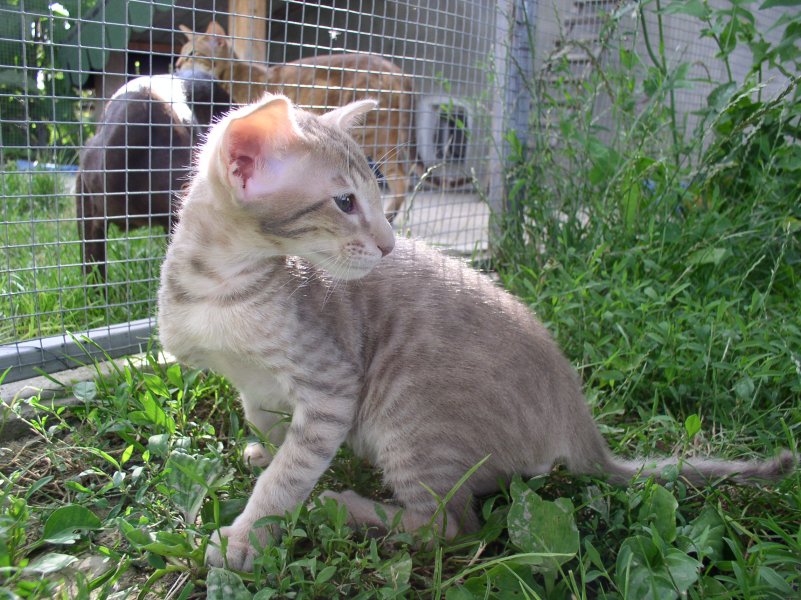 MEGALLO OSH c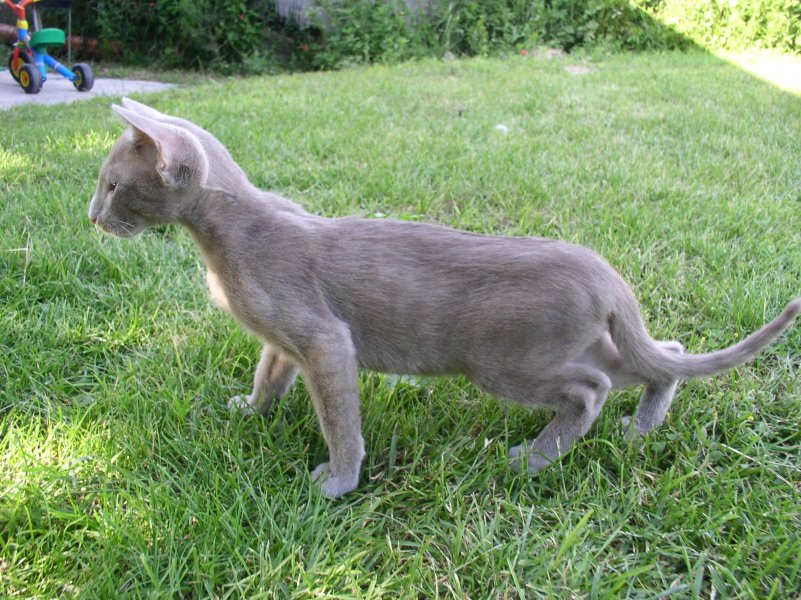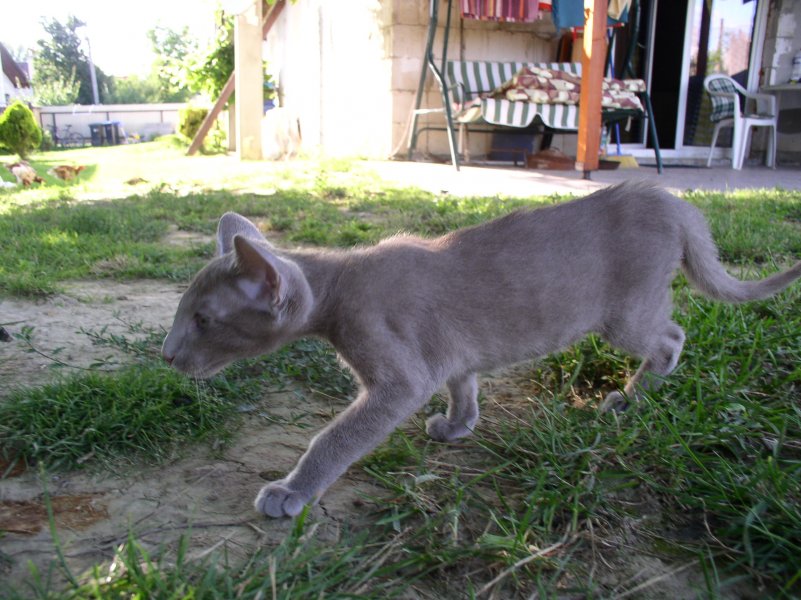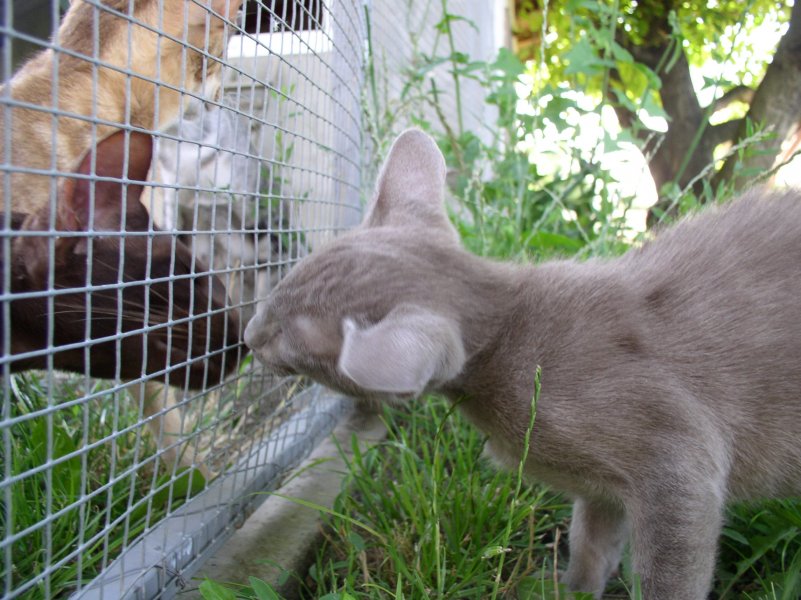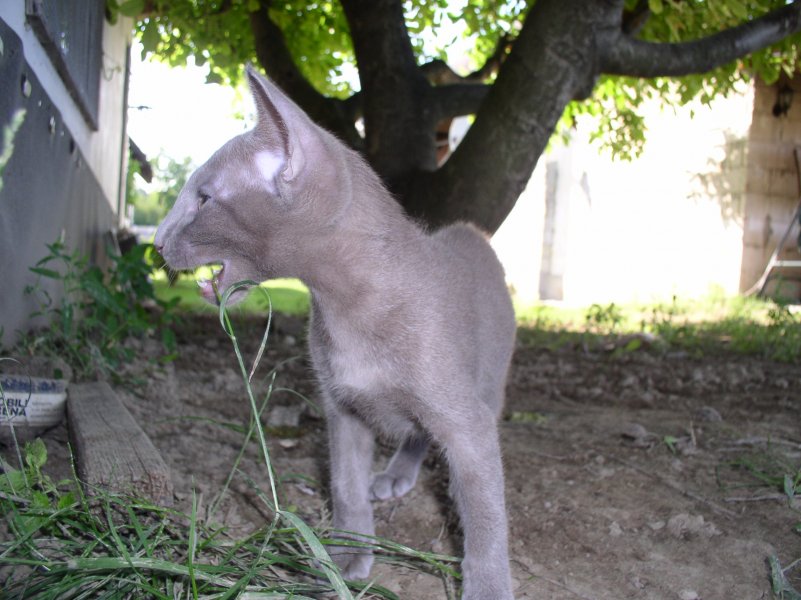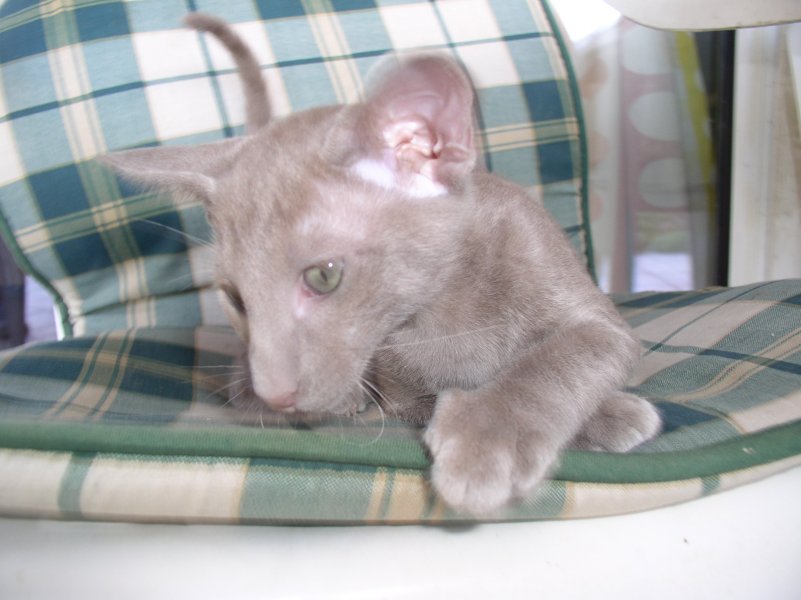 TWO MTH OLD BOYS
Mambo Italiano OSH b 24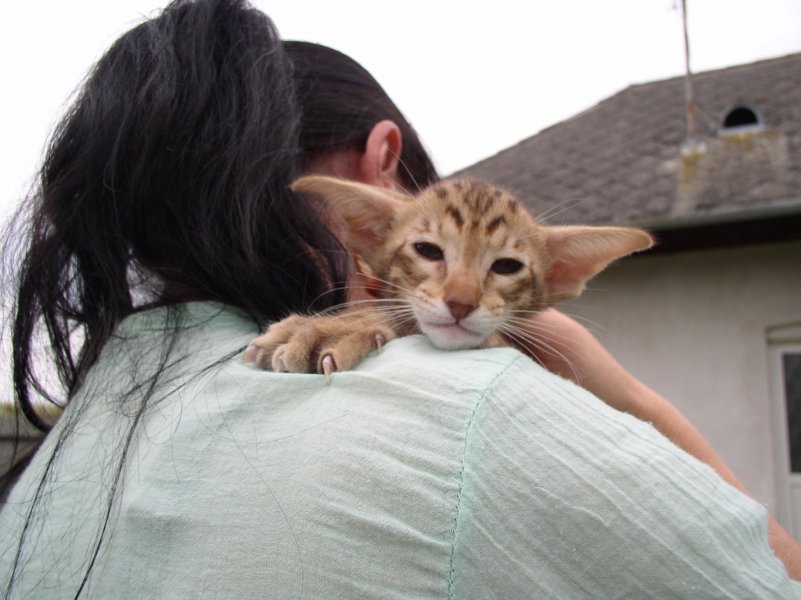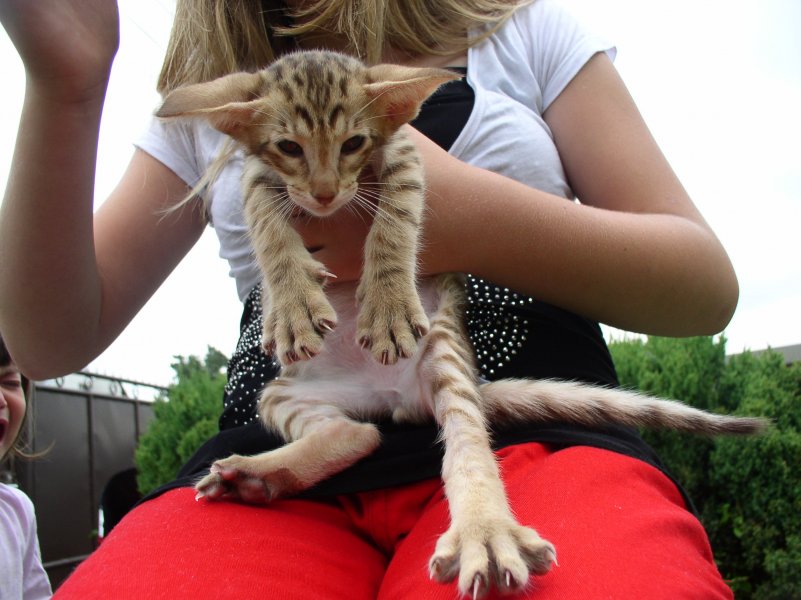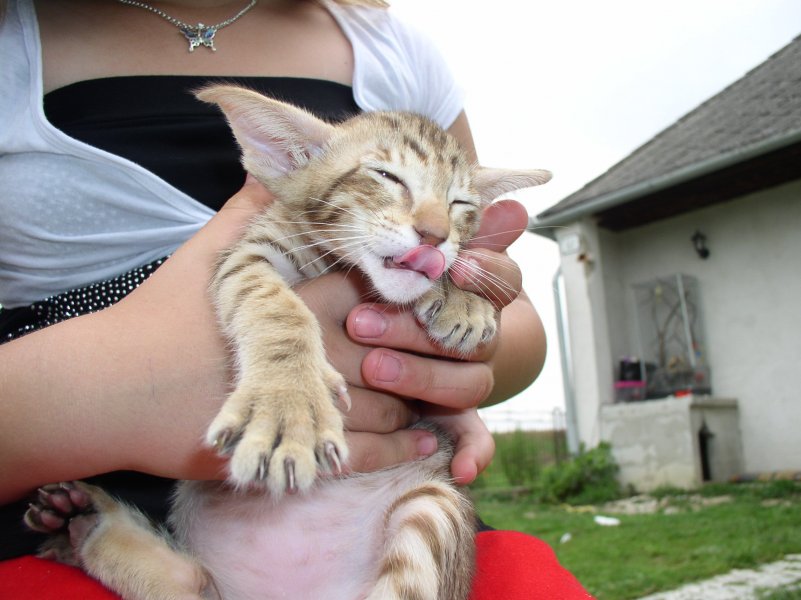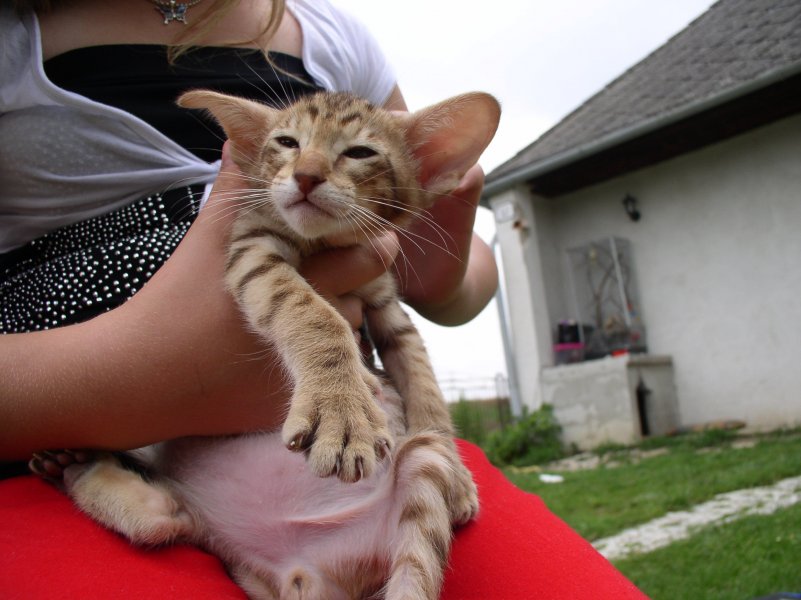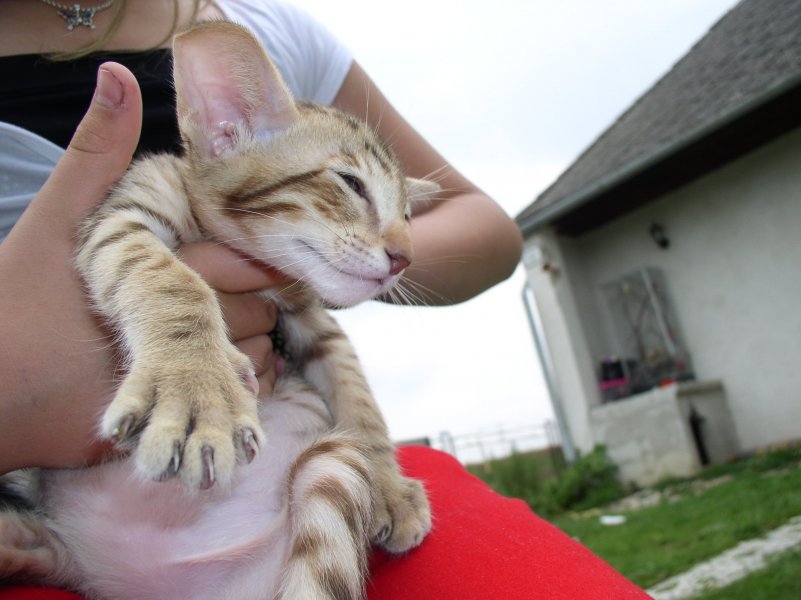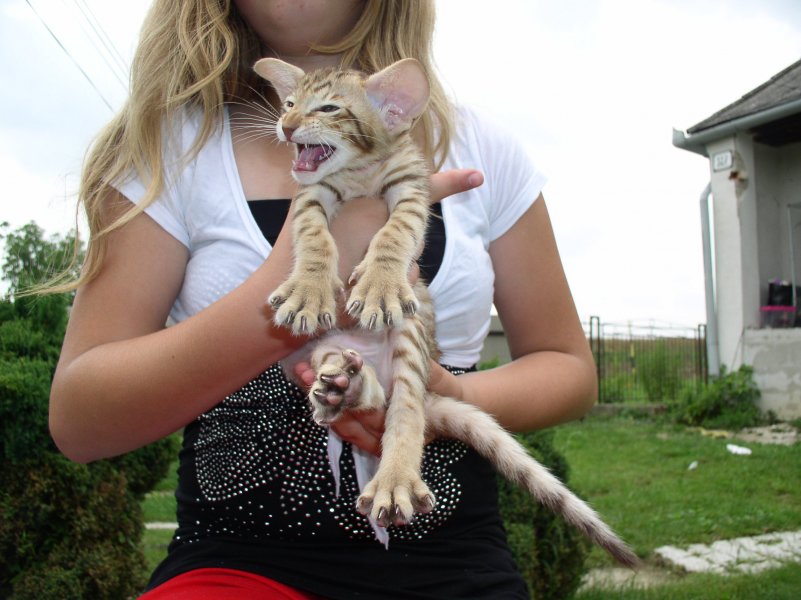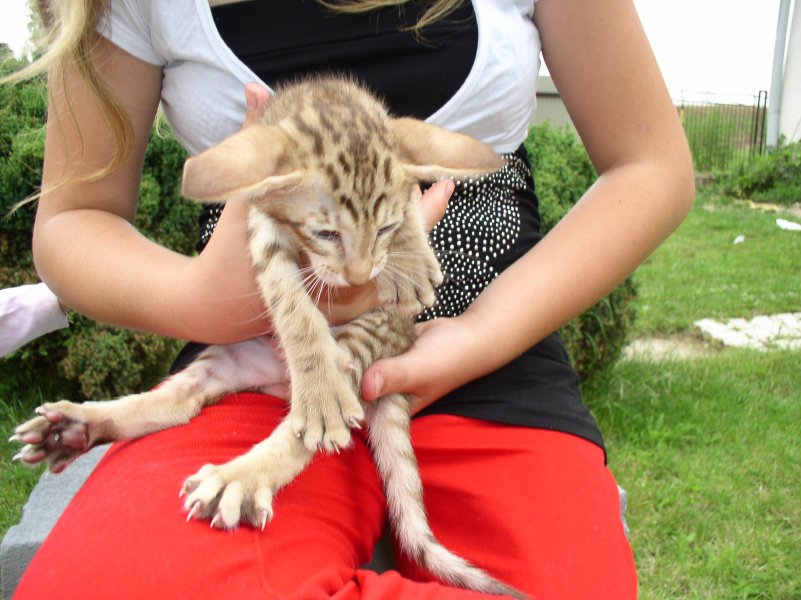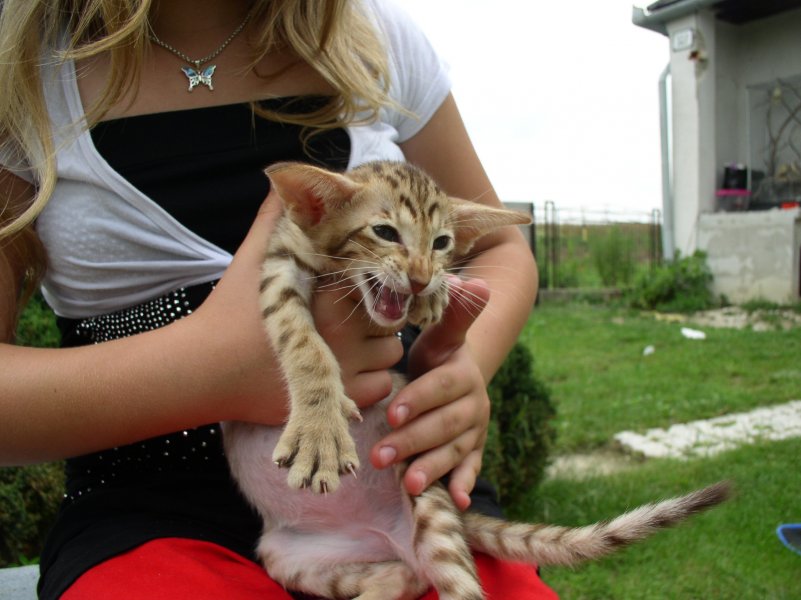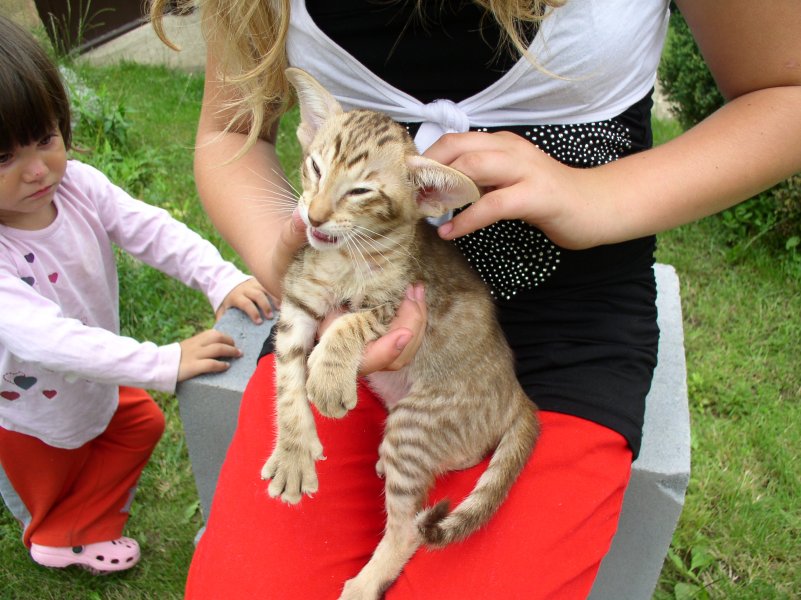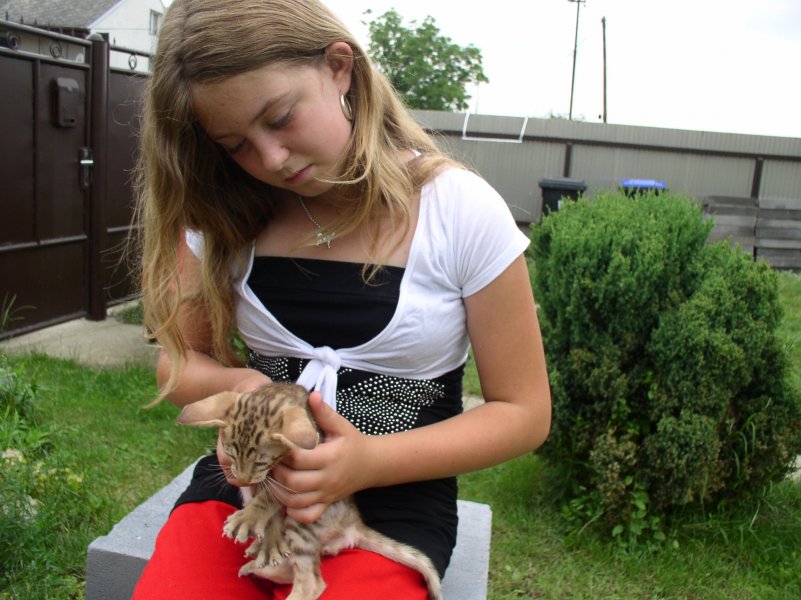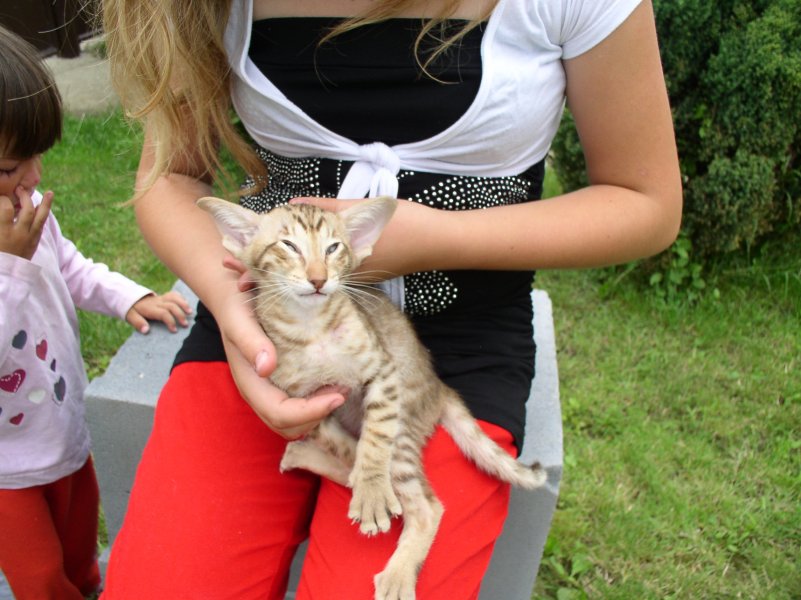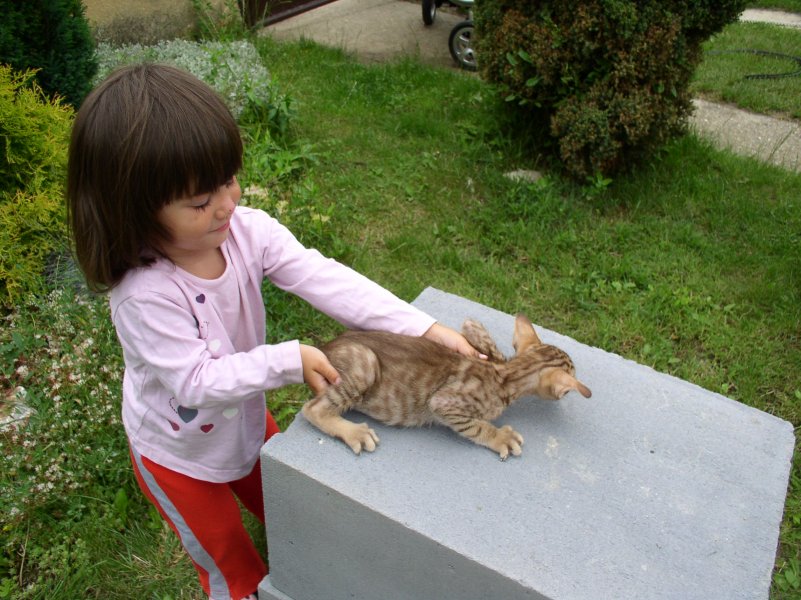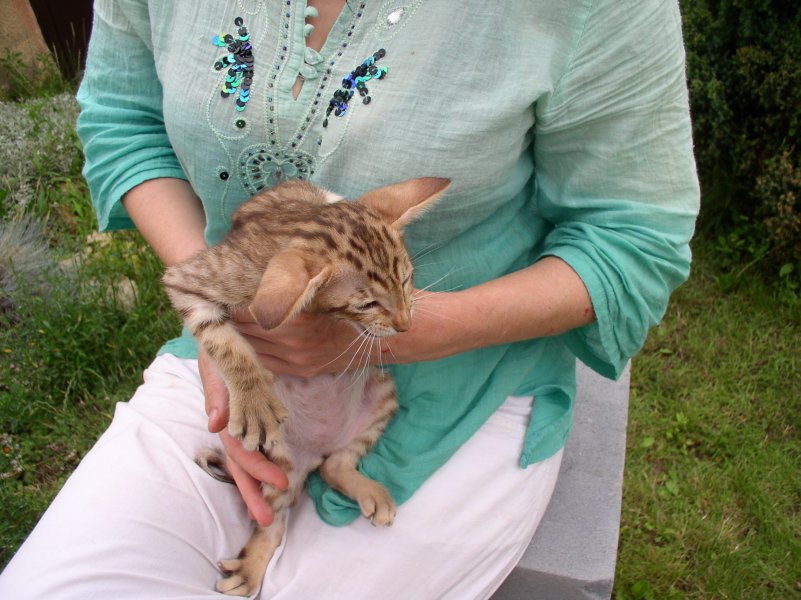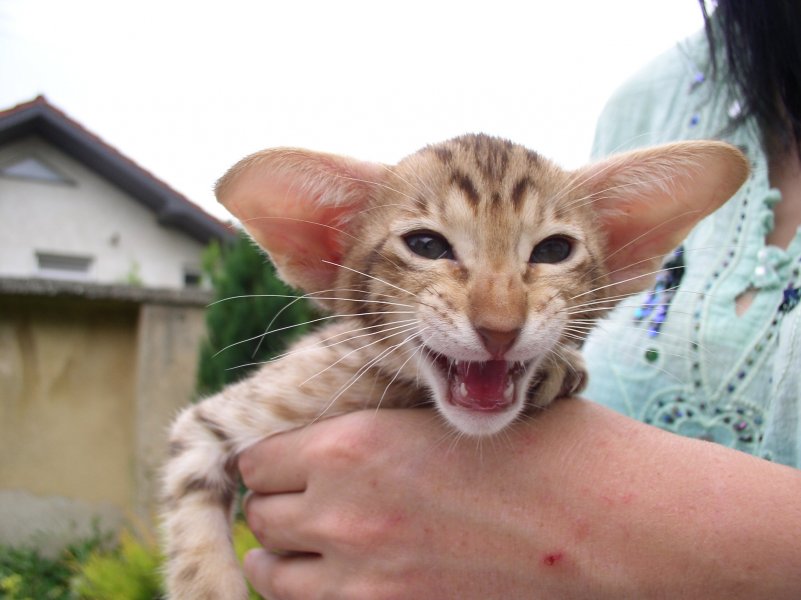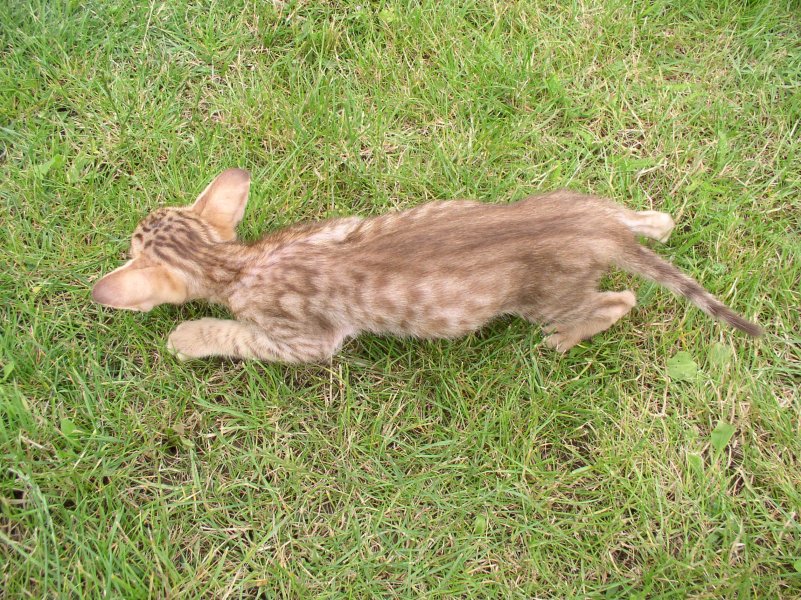 Muffin OSH c 24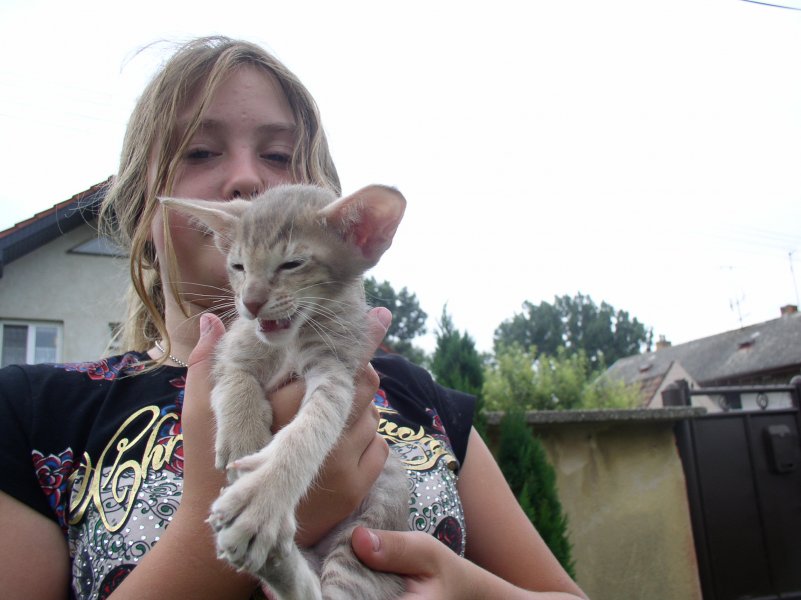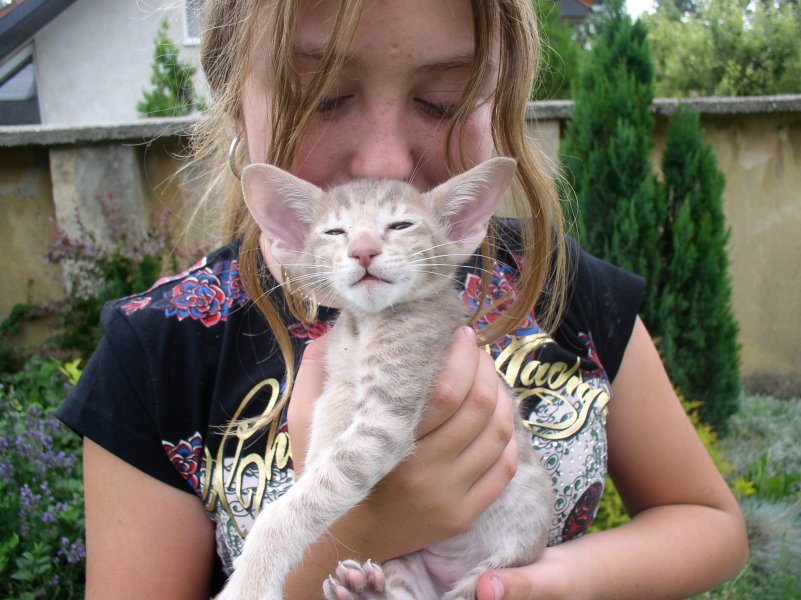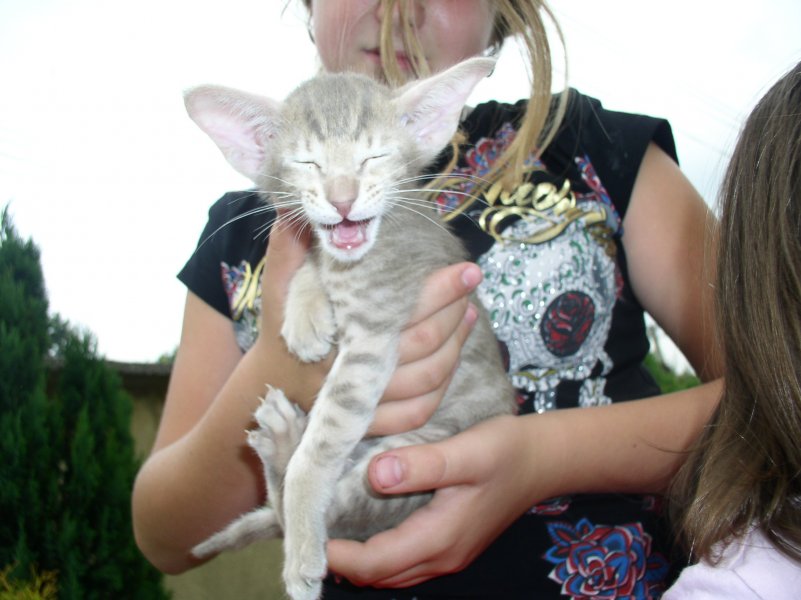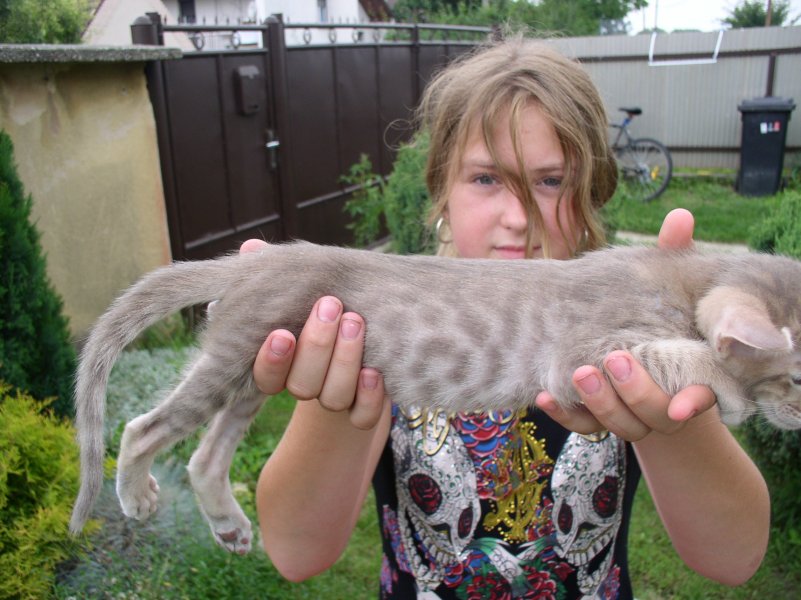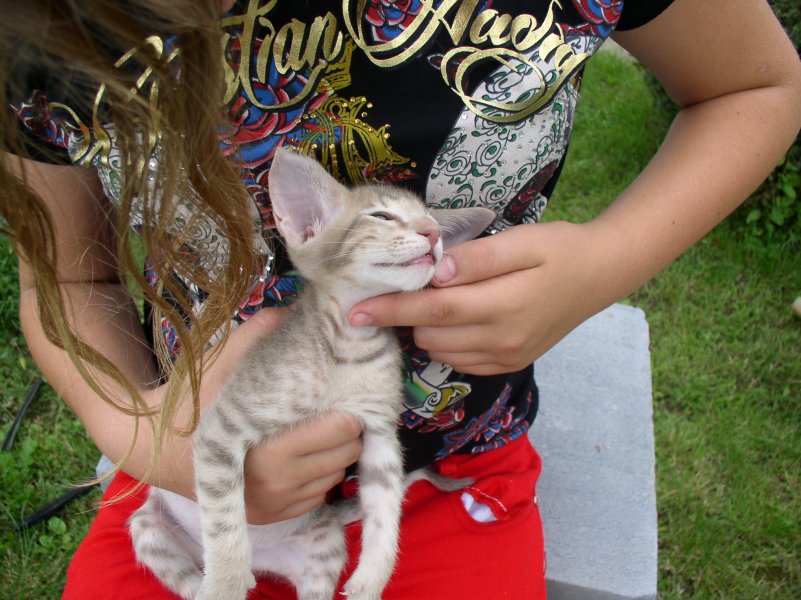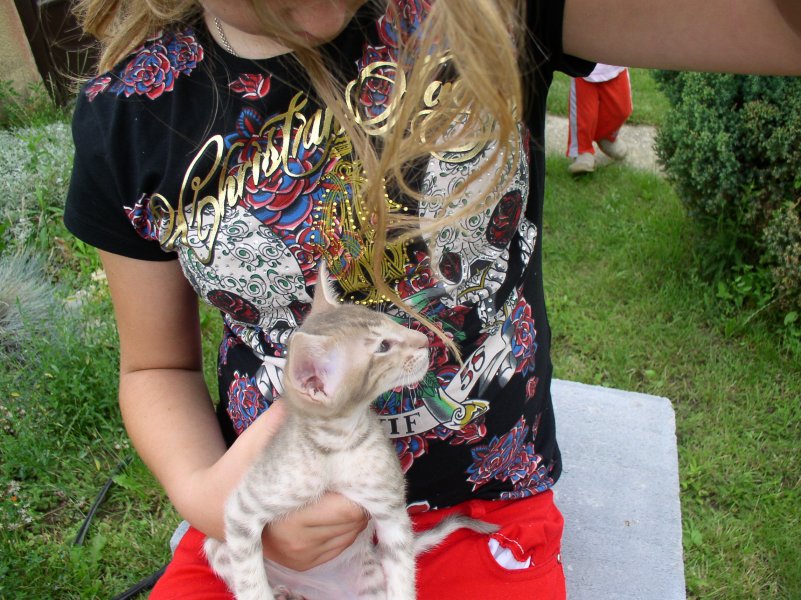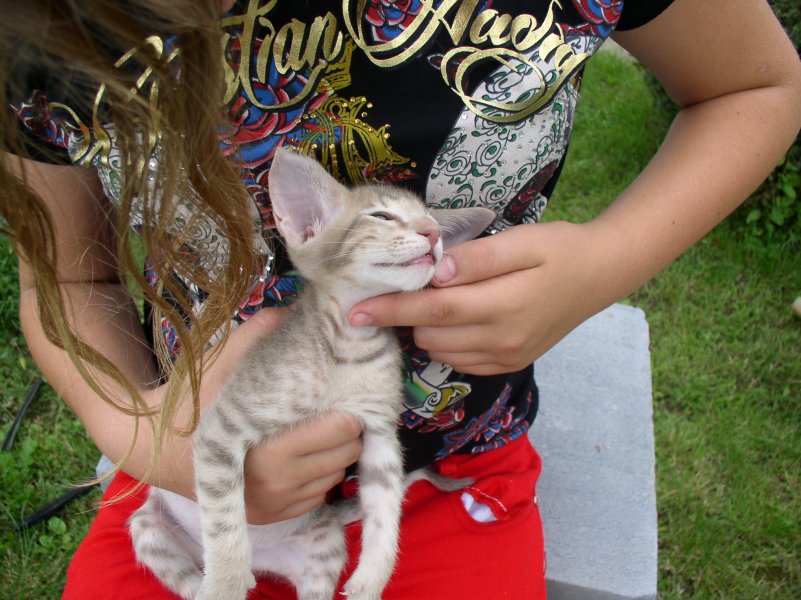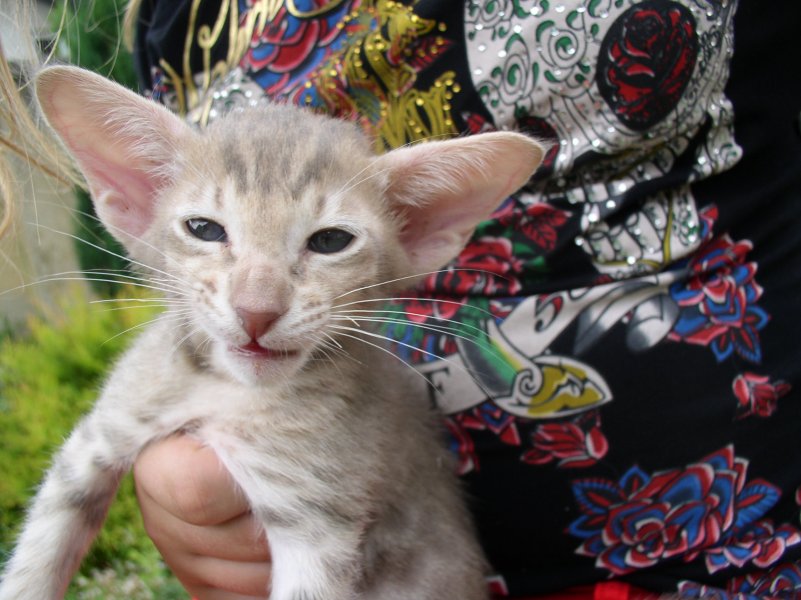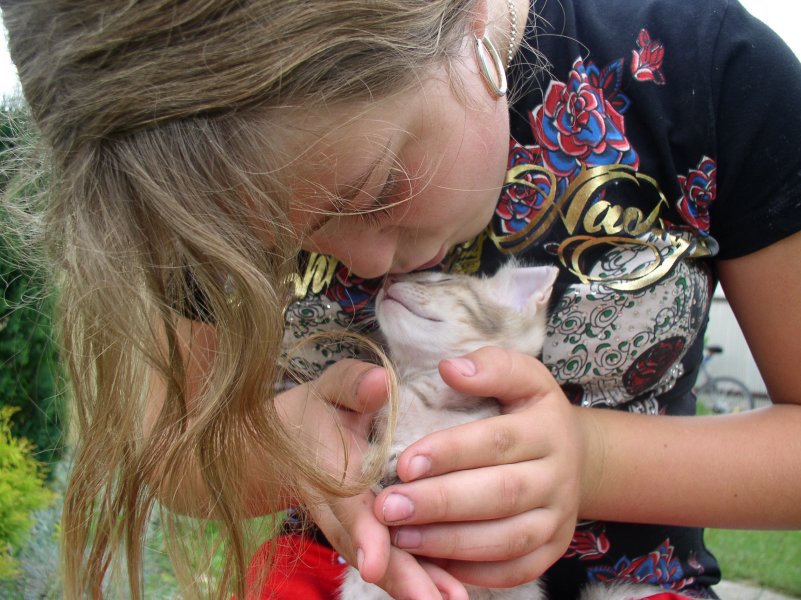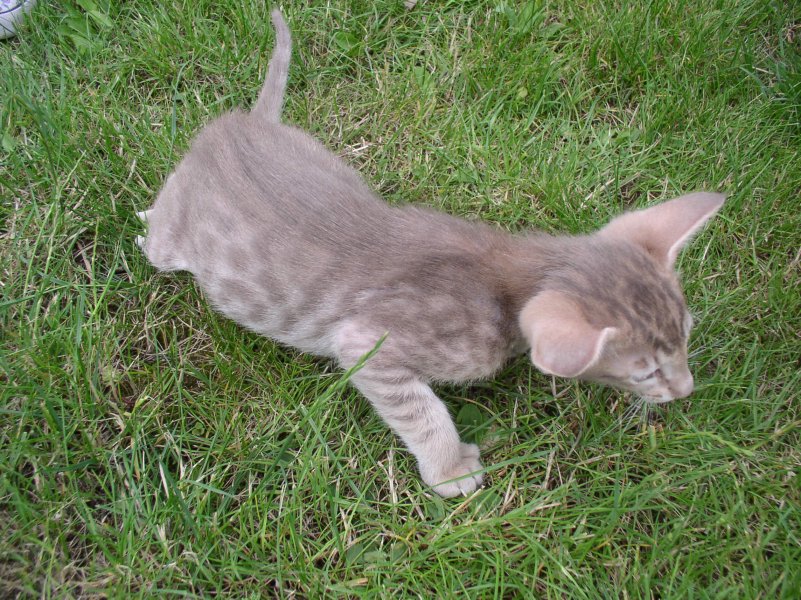 Megallo boyOSH c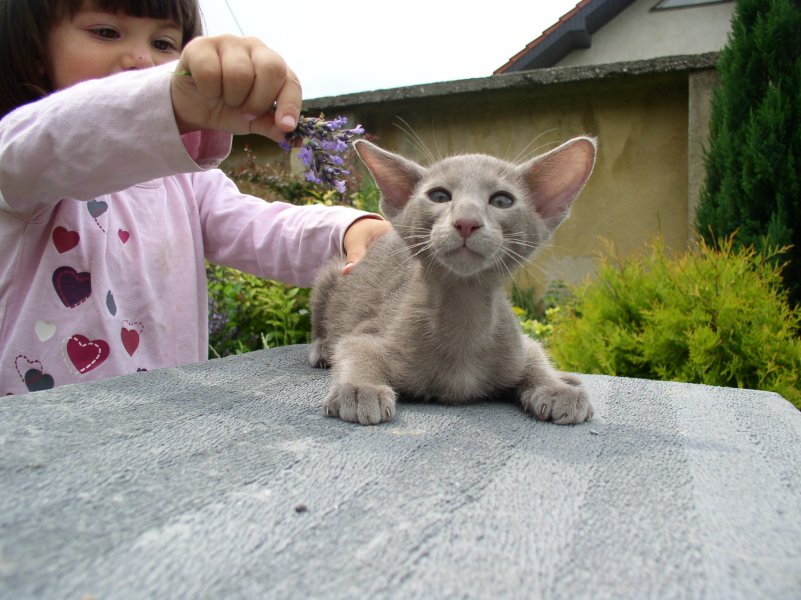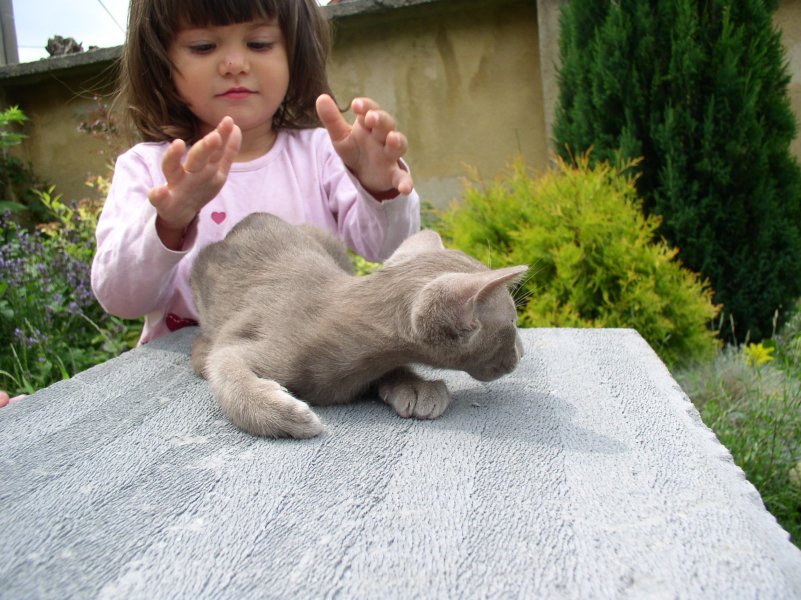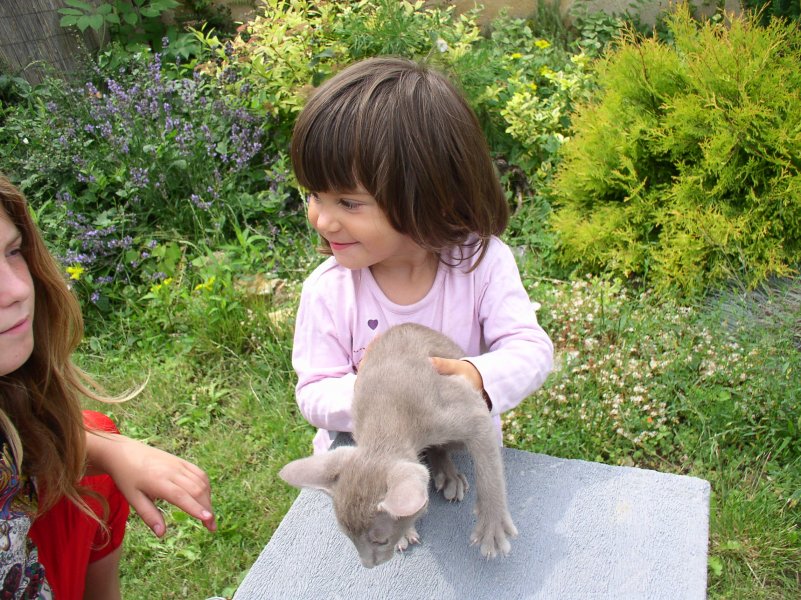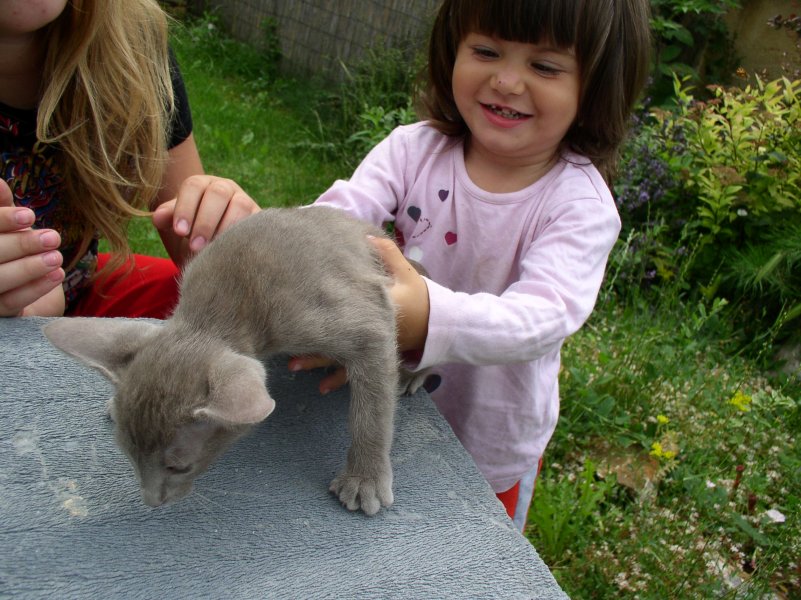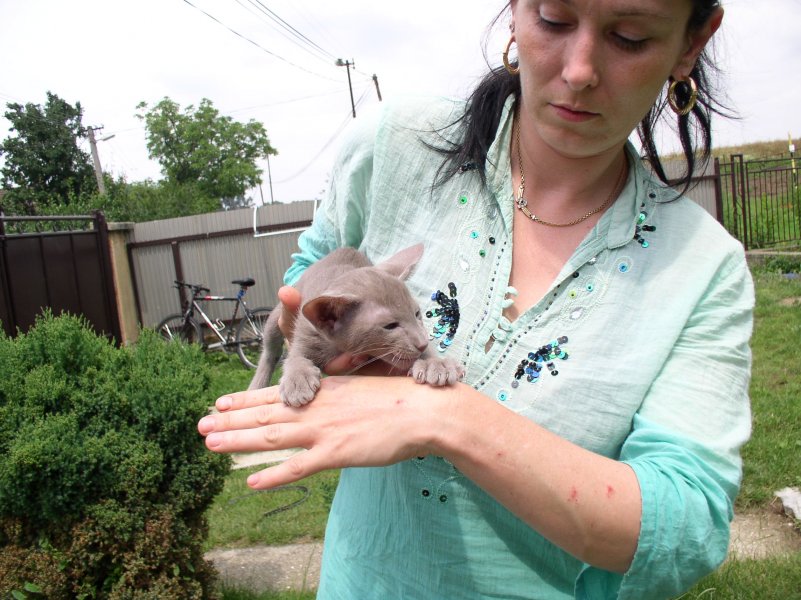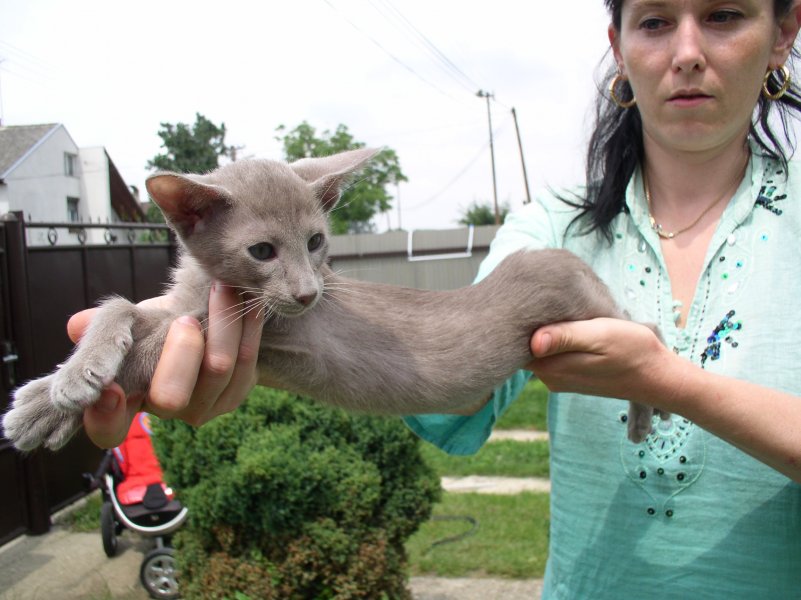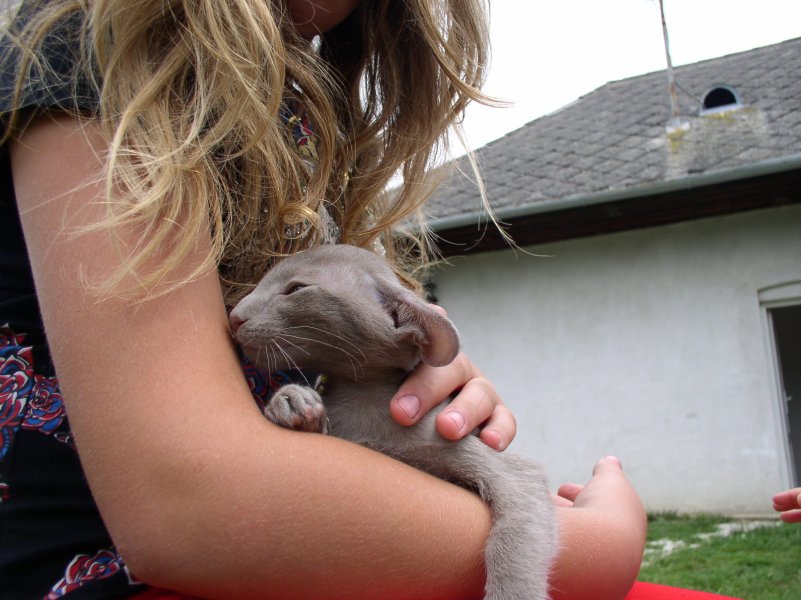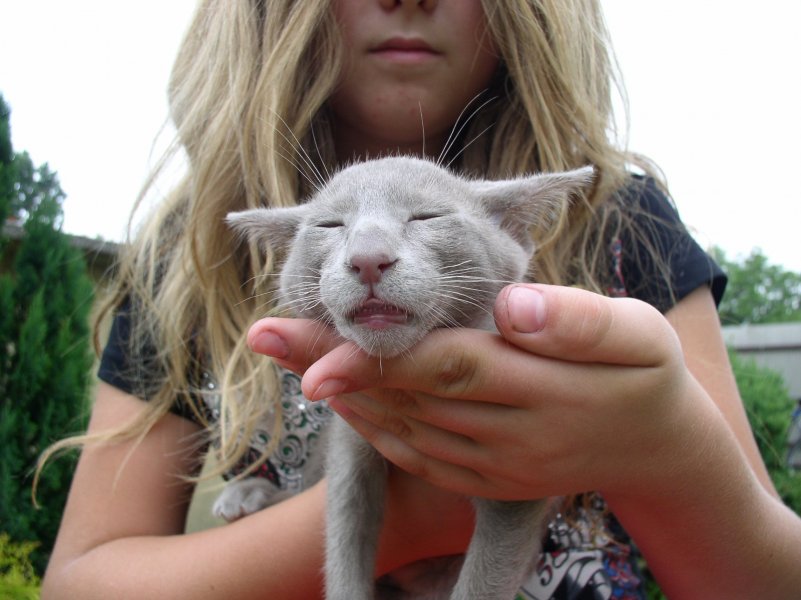 3 Males : OSH b 24, OSH c, OSH c 24
big boys of more than 1100g :-) bad weather, we just cannot take pictures outside....sorry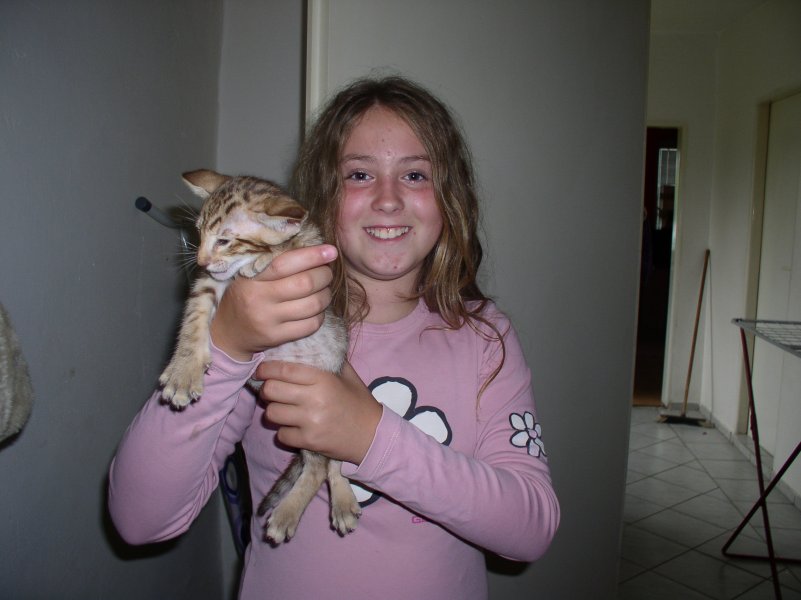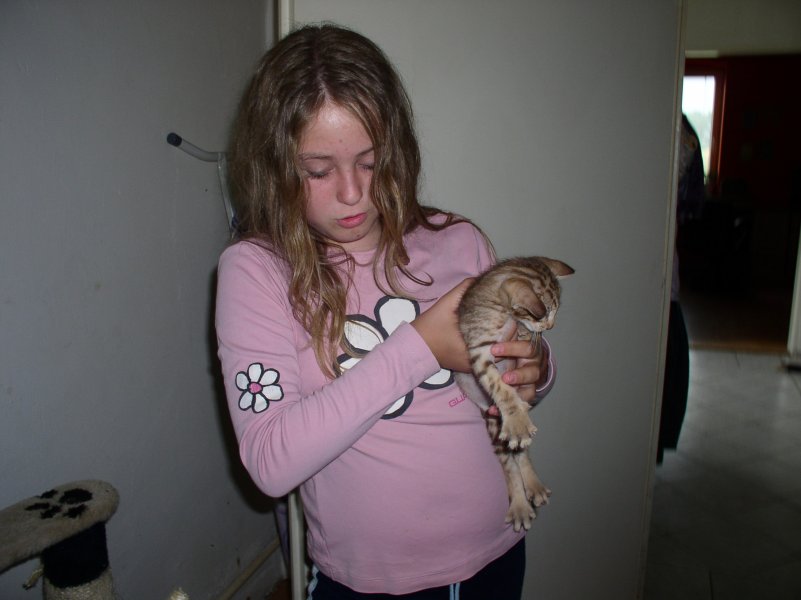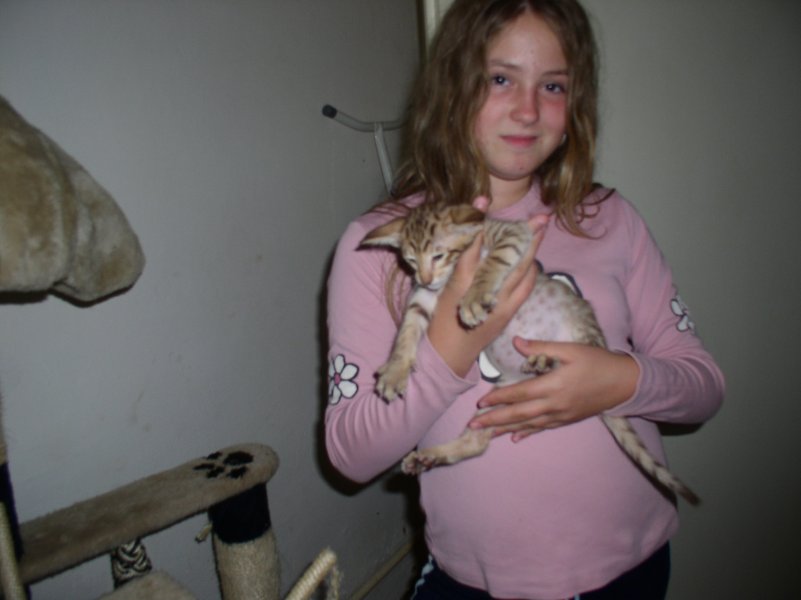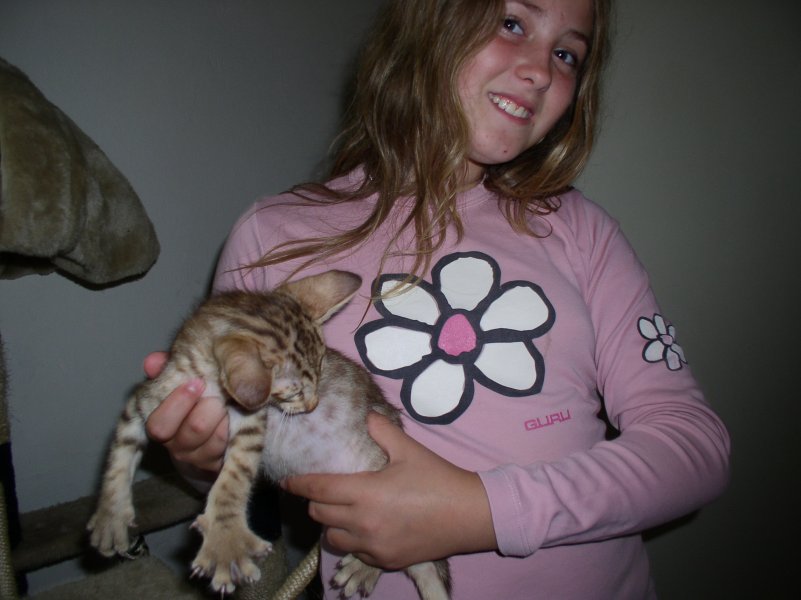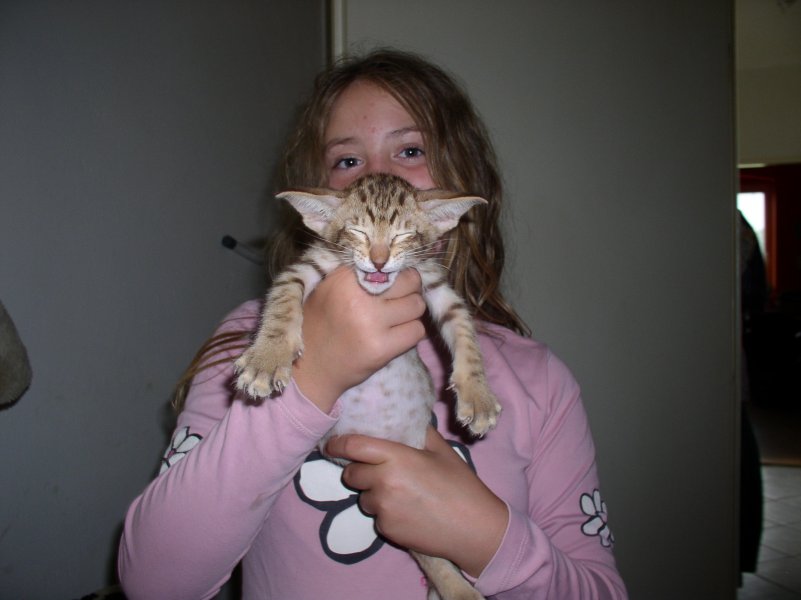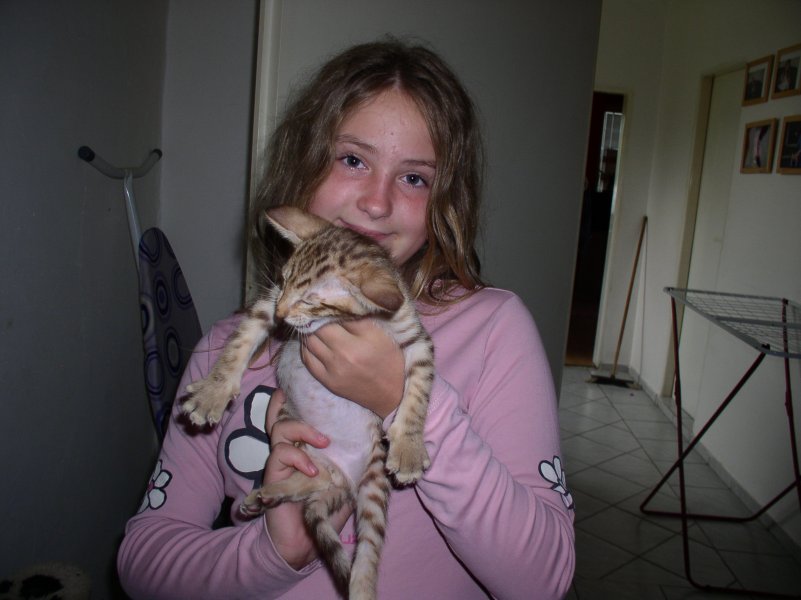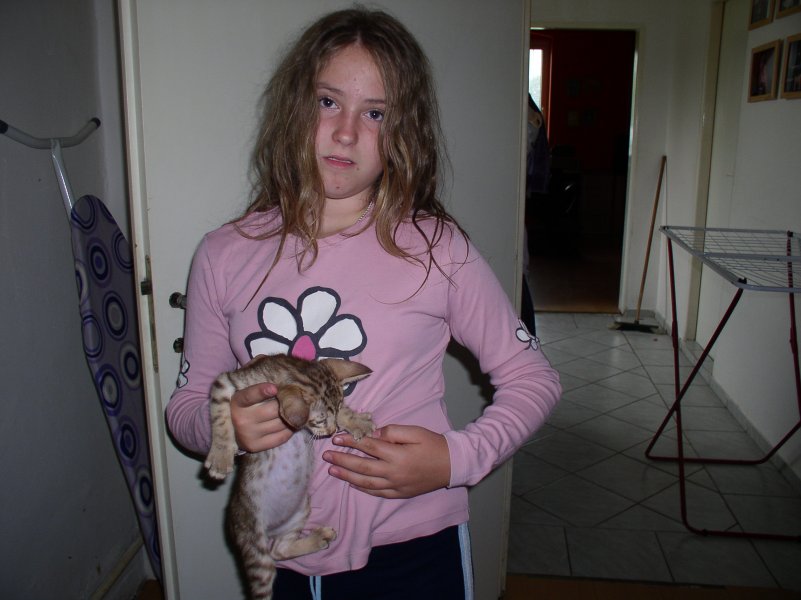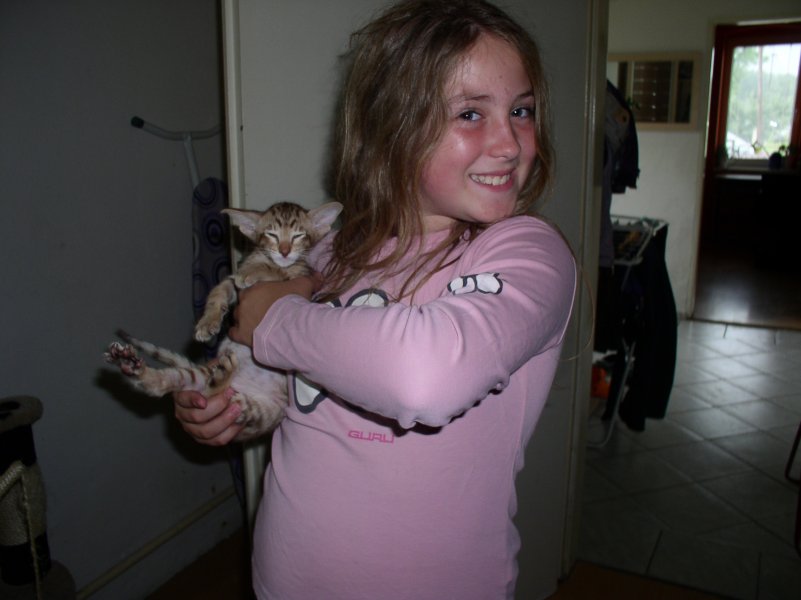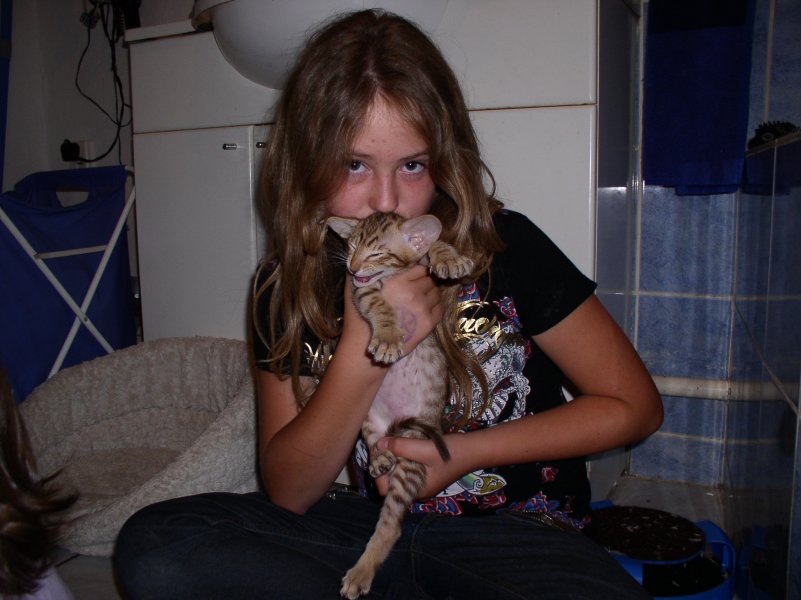 Mambo - boy OSH b 24 - NOT AVAIABLE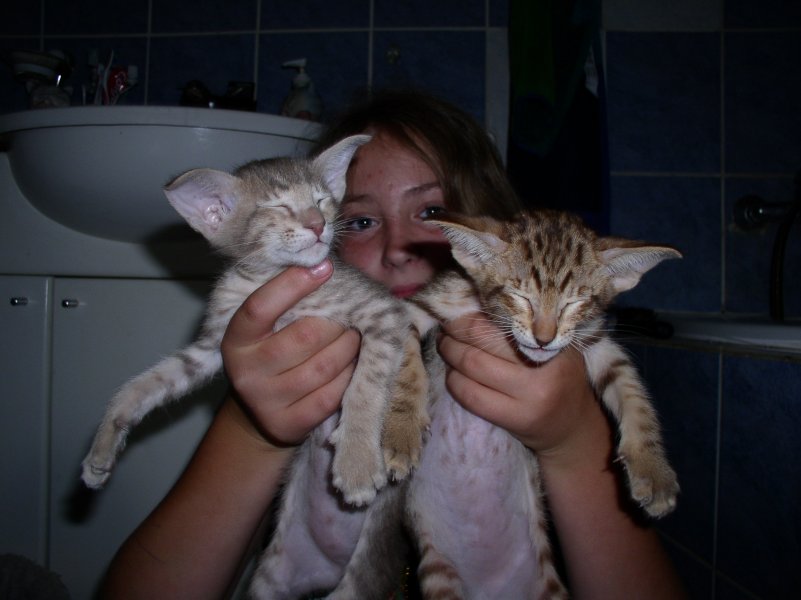 Maffin OSH c 24 ( AVAIABLE ) and Mambo OSH b 24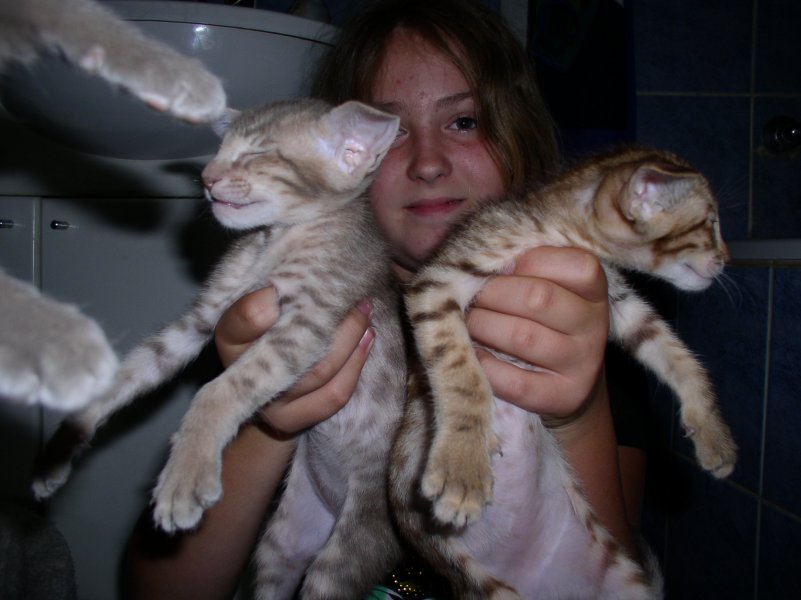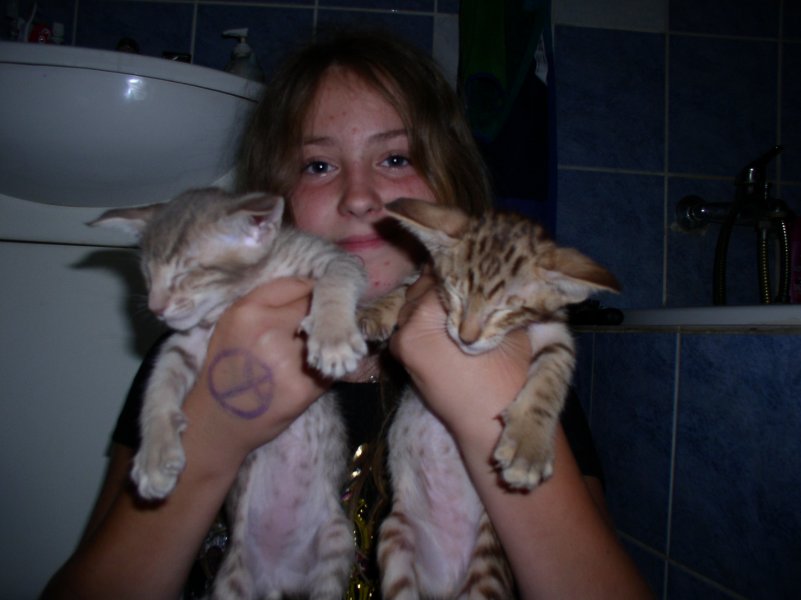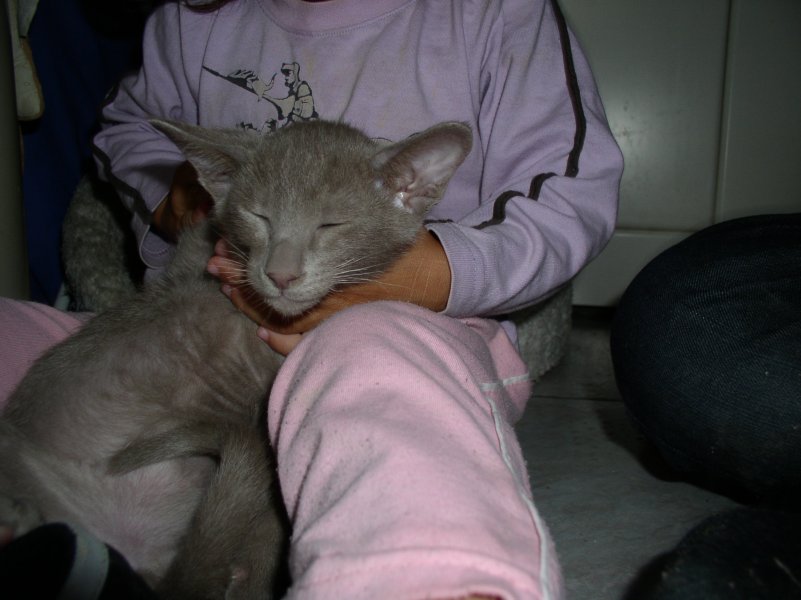 Megallo OSH c boy - sold to Germany
Two mth old Megallo - 1160g :-)))))) that´s why I named him Megallo :-))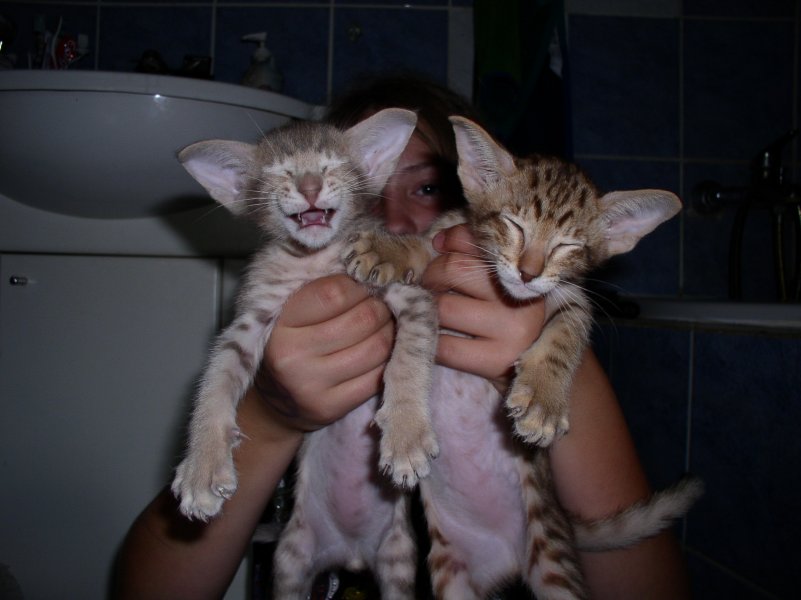 Smallest boy from this litter Muffin OSH c 24 is now growing to very nice kittie :-)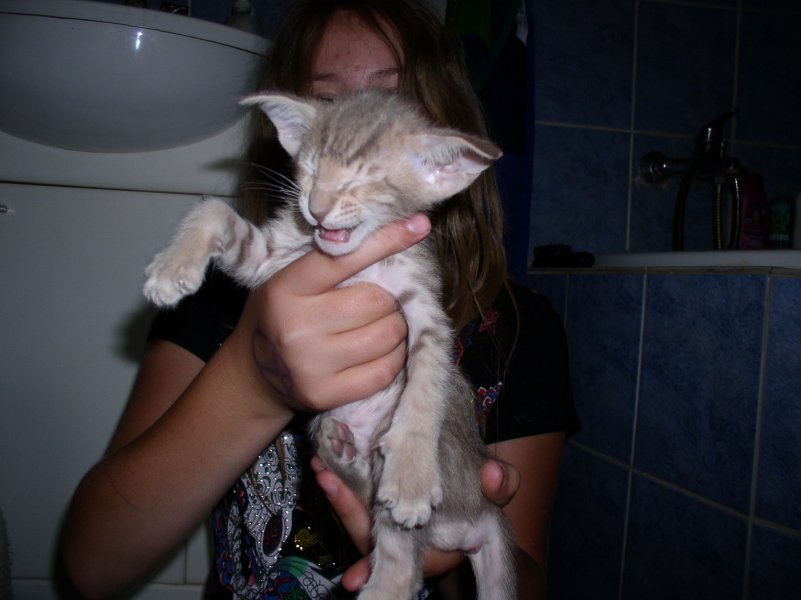 his ears are all the time folded.....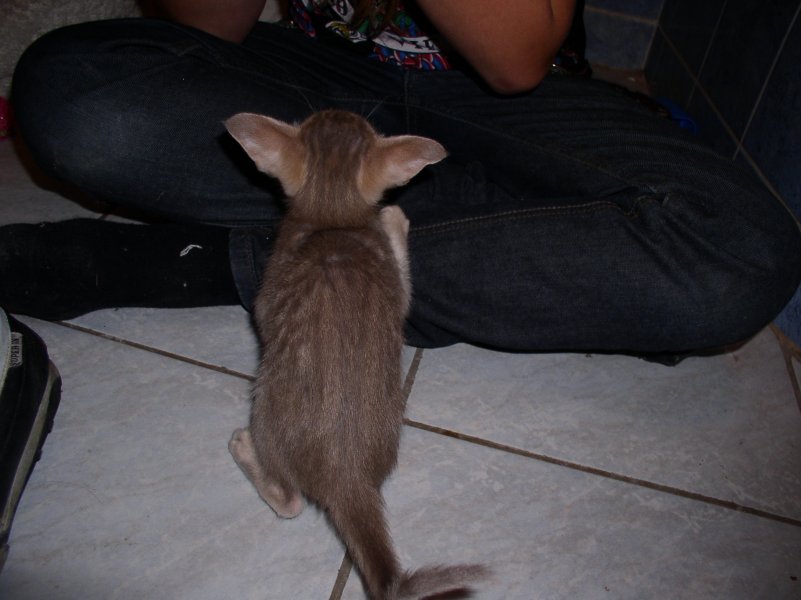 this is darker picture of Muffin showing his head from back - NO CARAMEL on him :-))))))) He is real lilac very light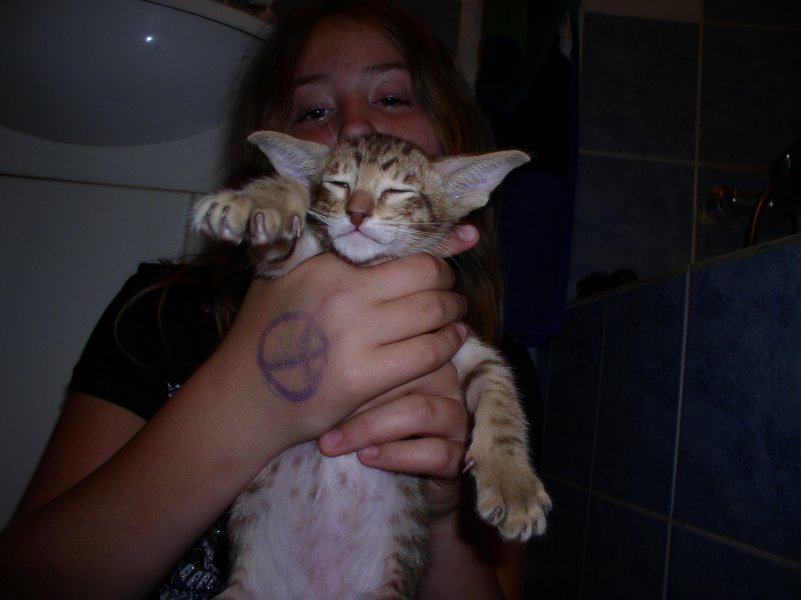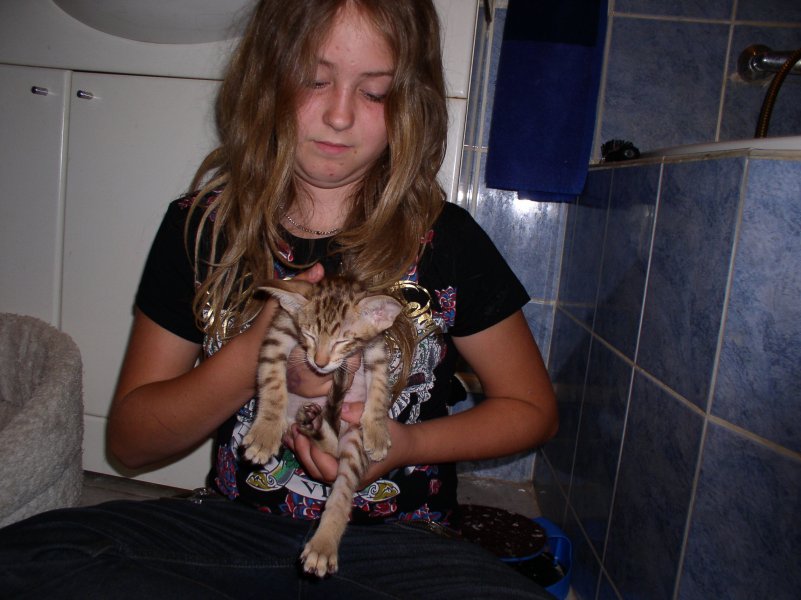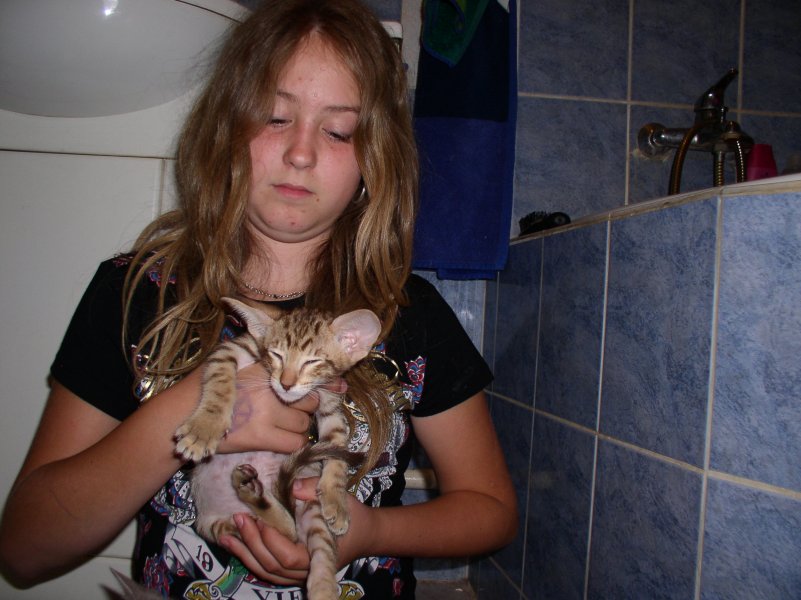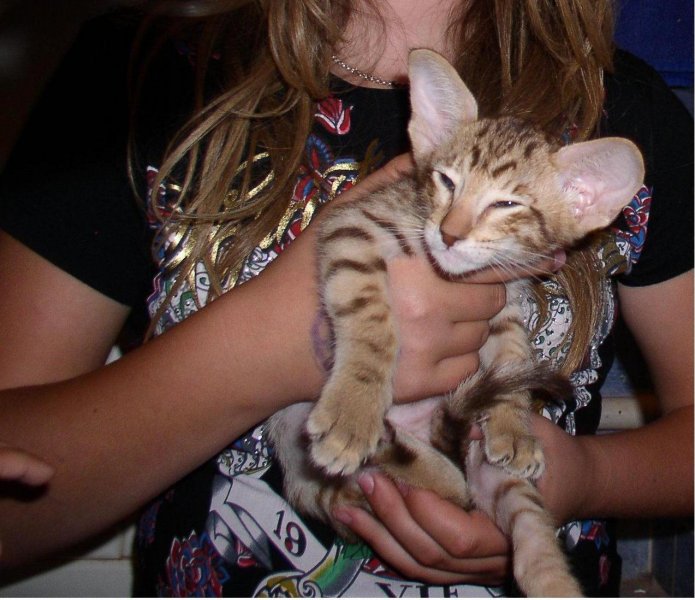 Aaaand Mambo, real mix of Otello and our Manar, I can see both parents in him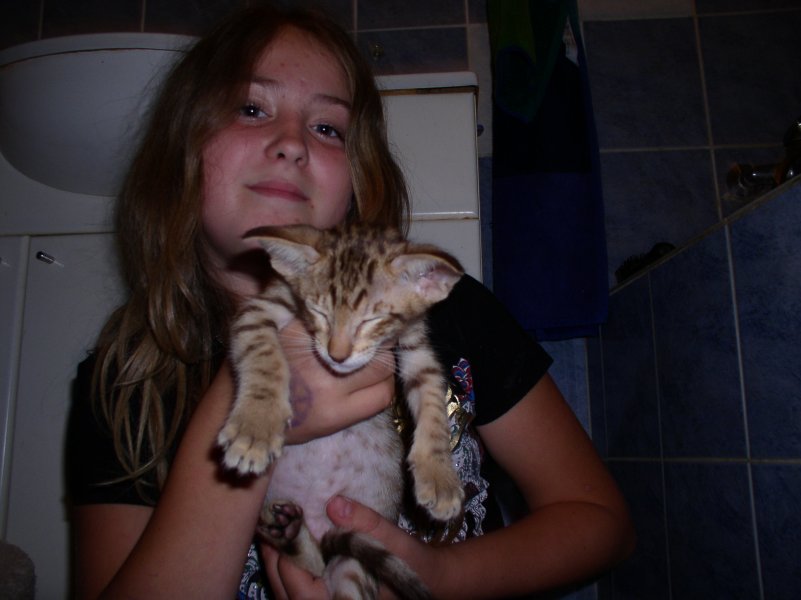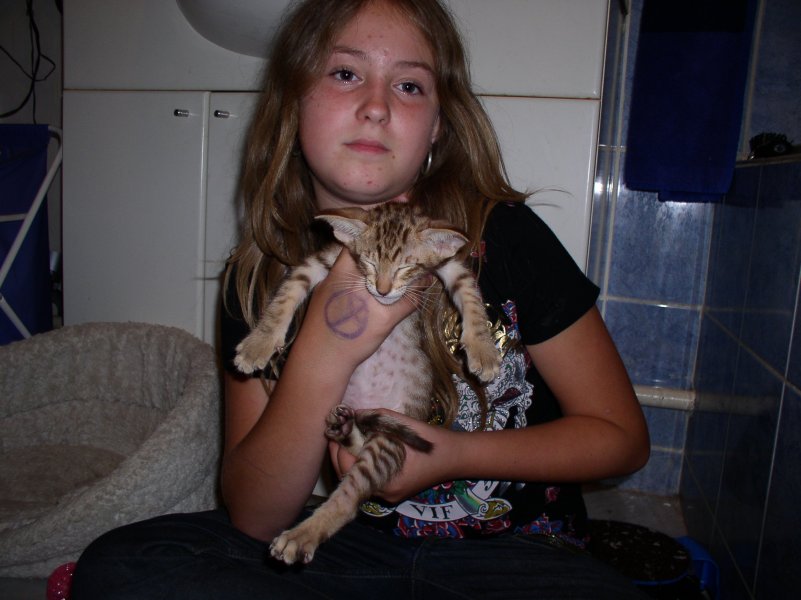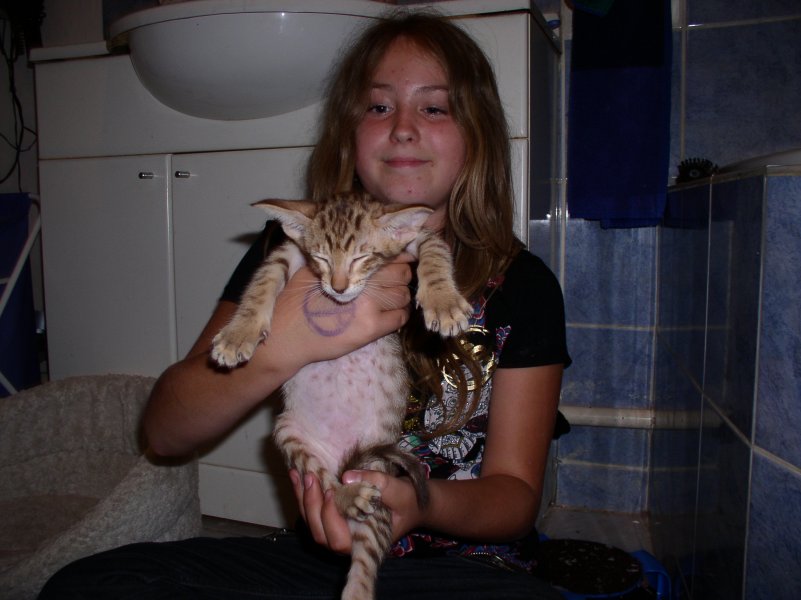 Have a look at his fatt tummy :-)) also 1200g now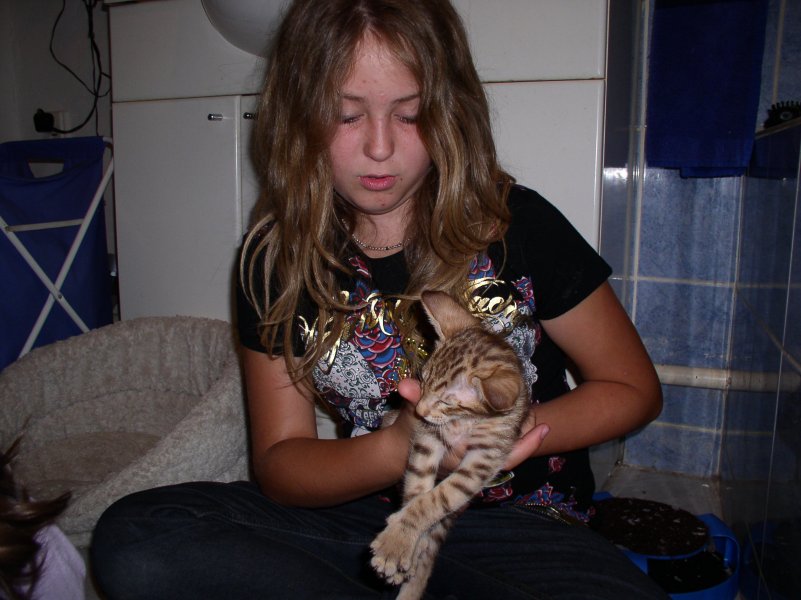 12.6 - boys Mambo, Megallo and Muffin, weight btw 840 - 900g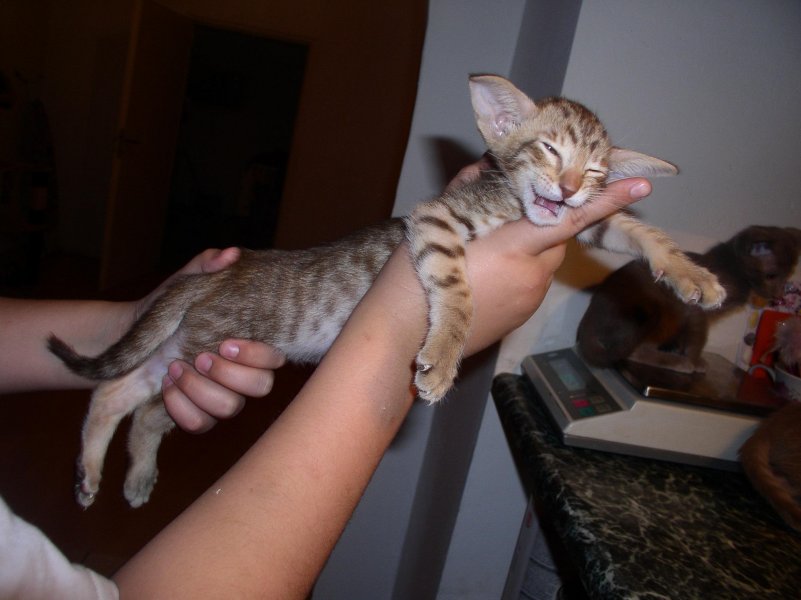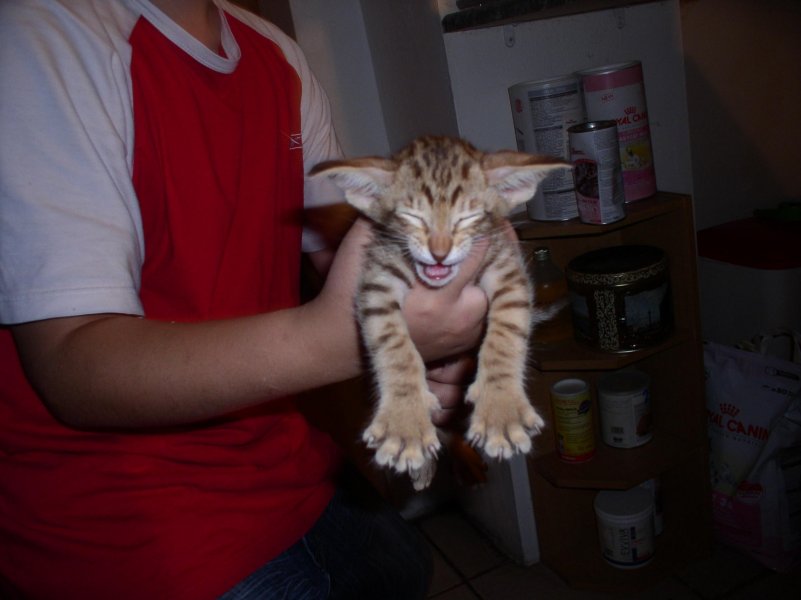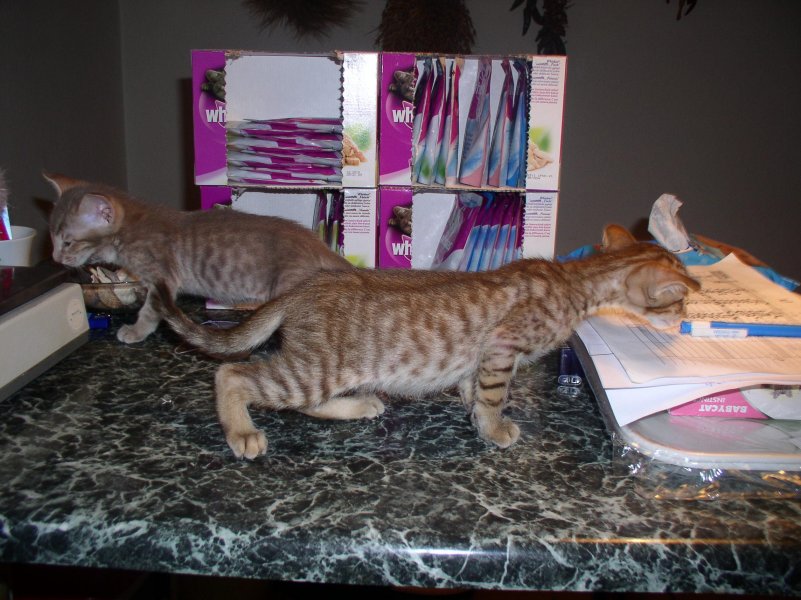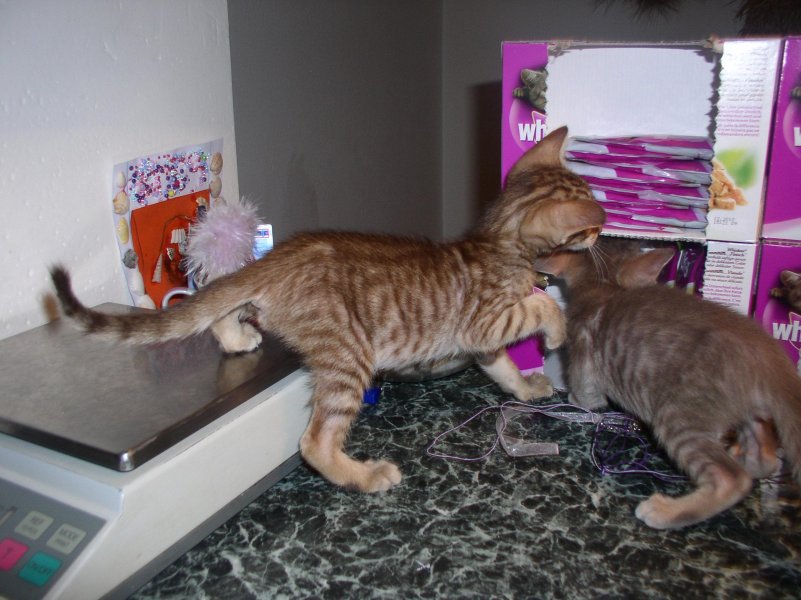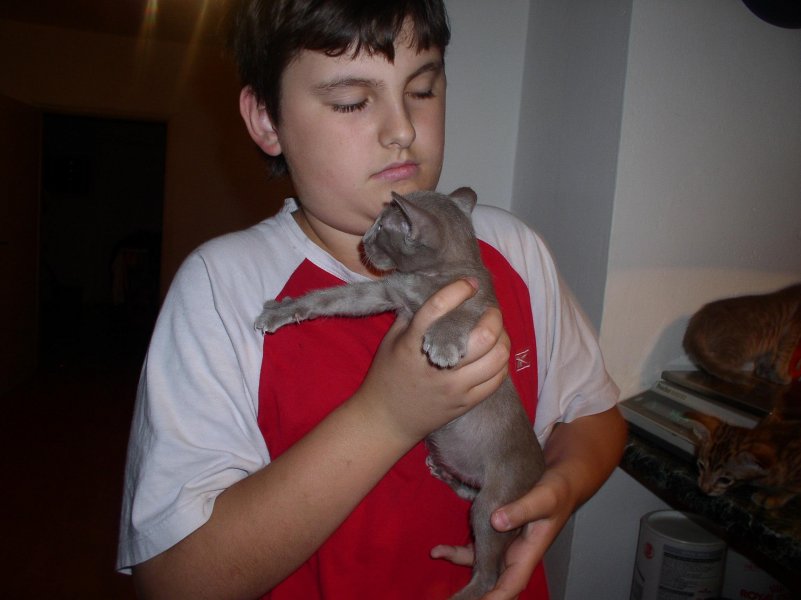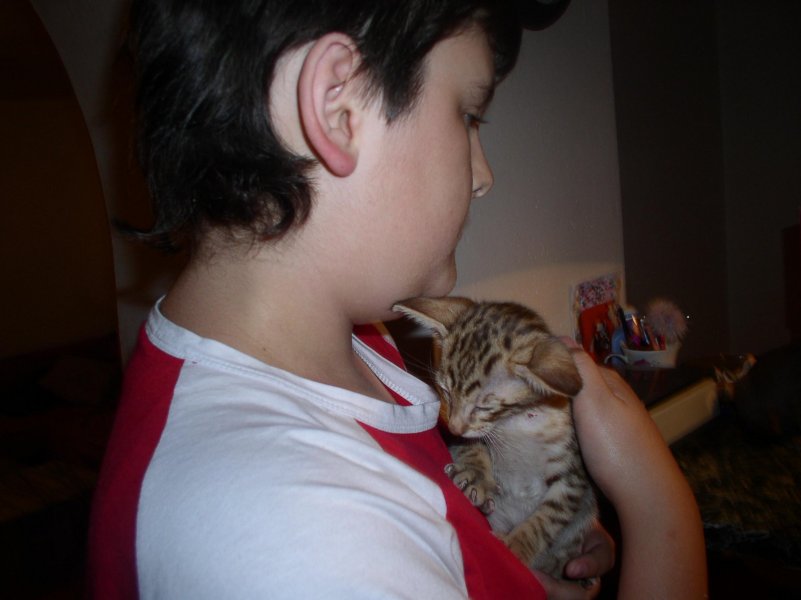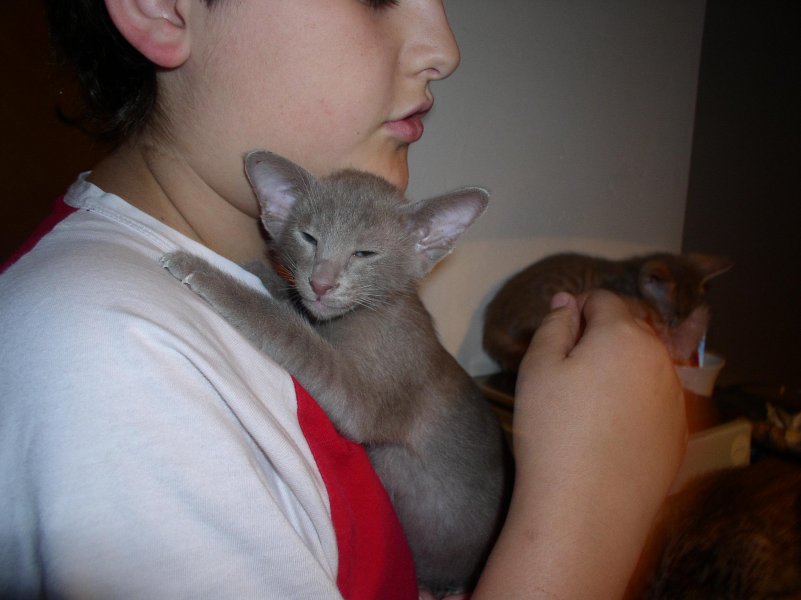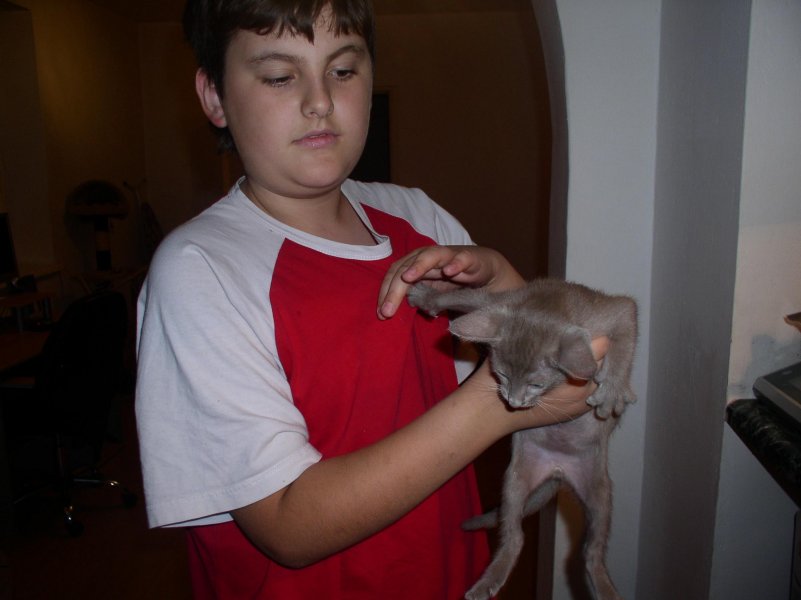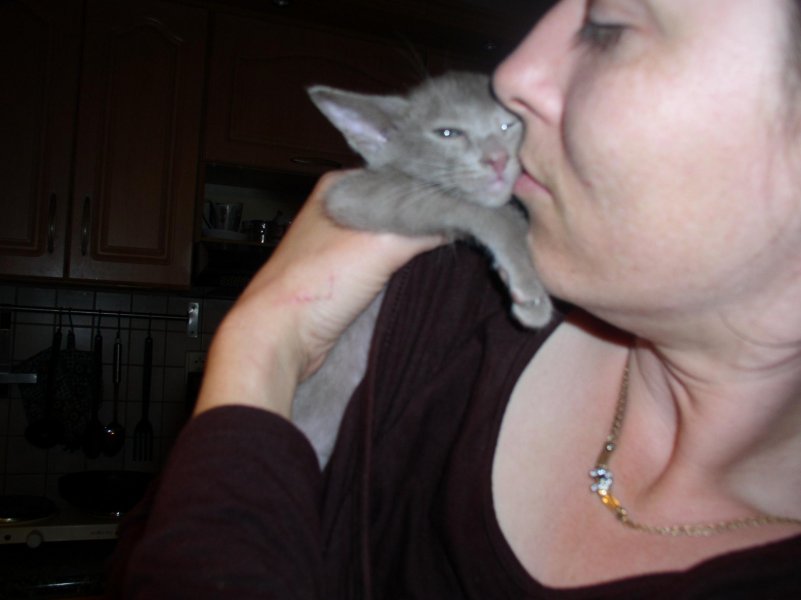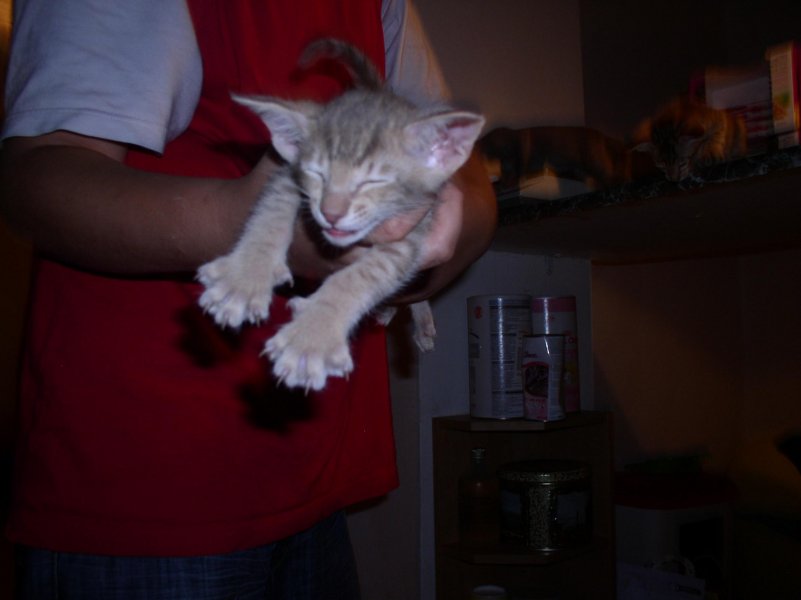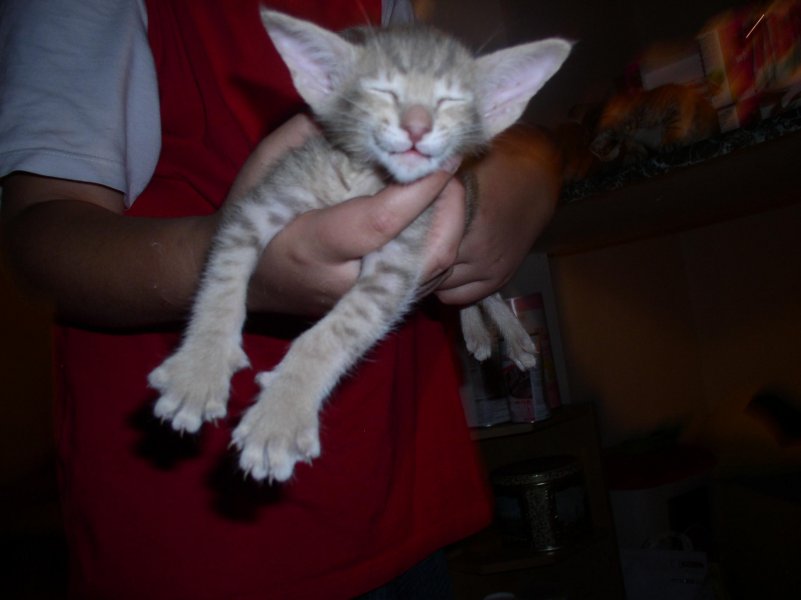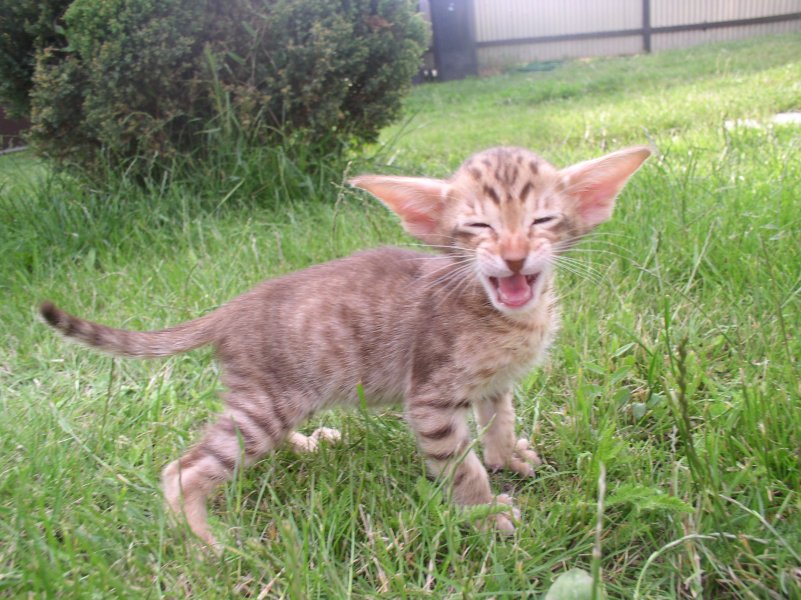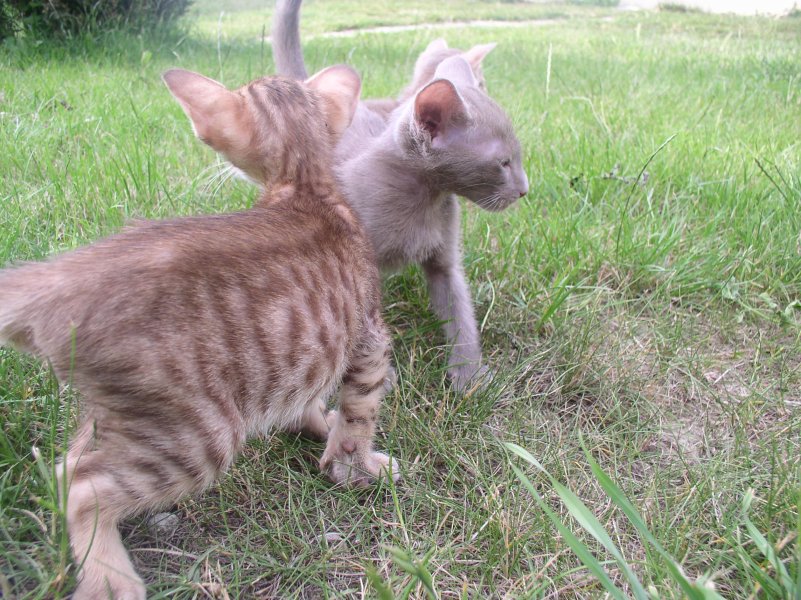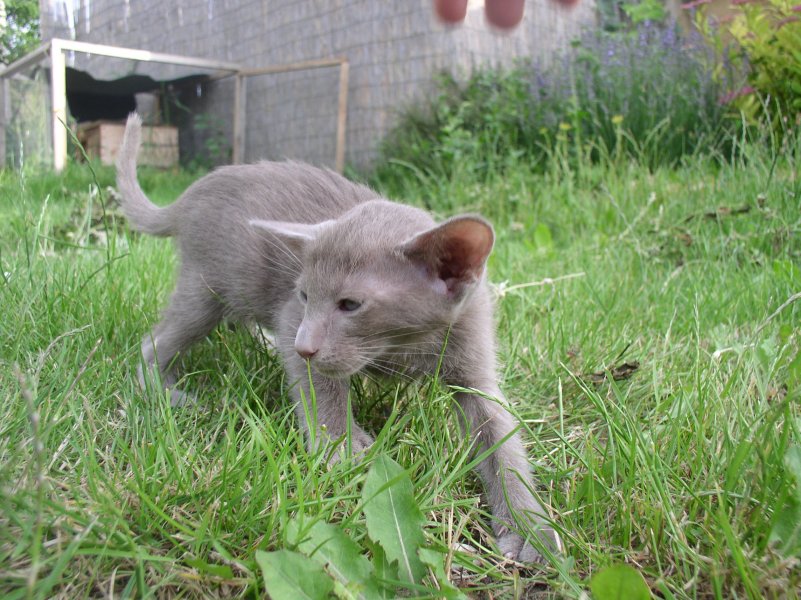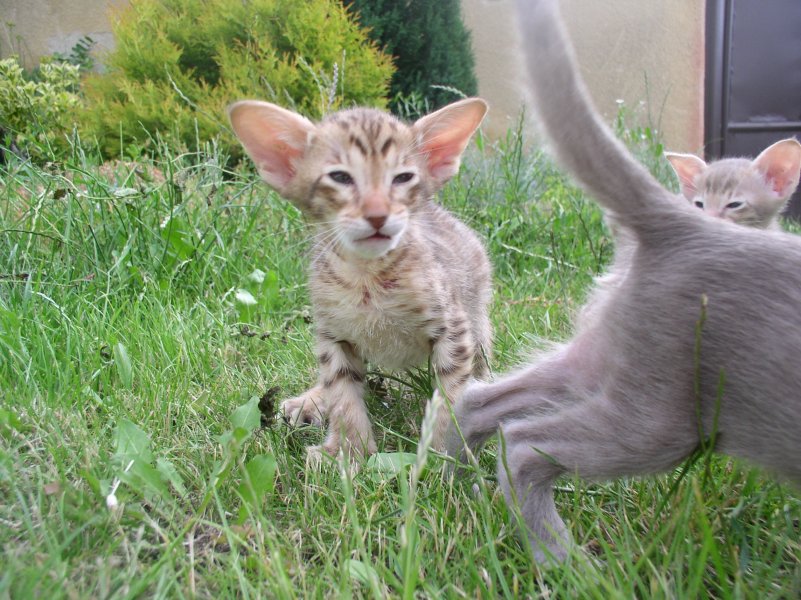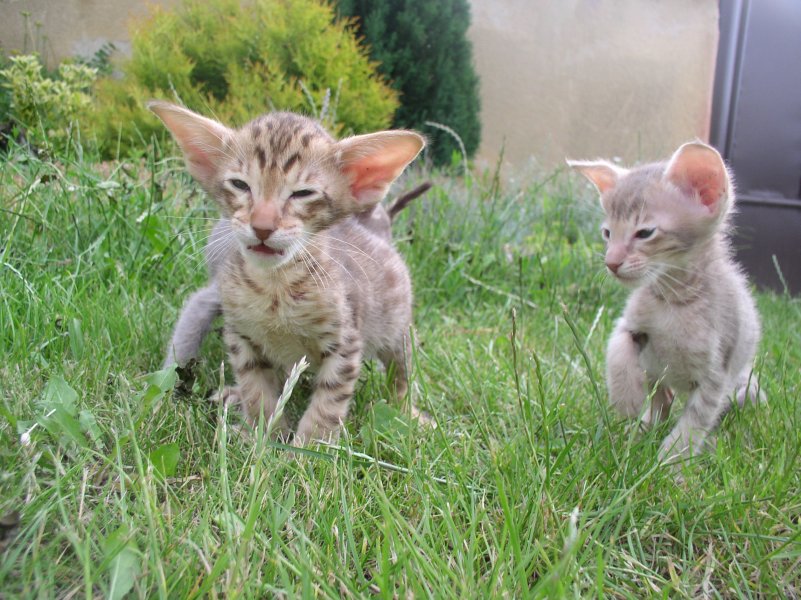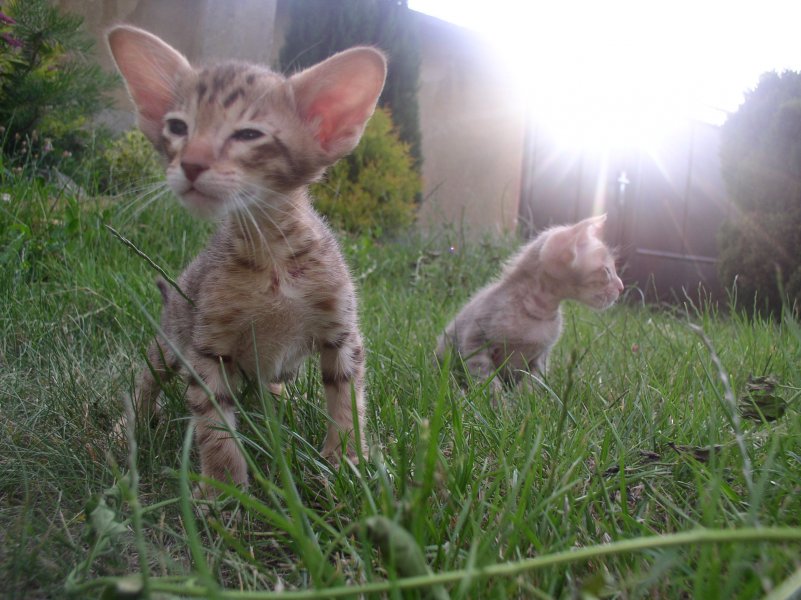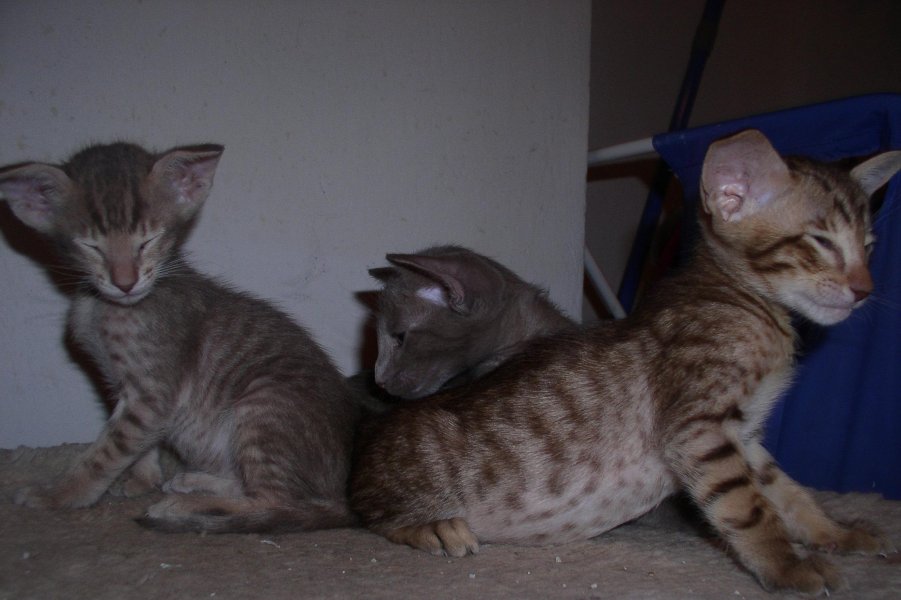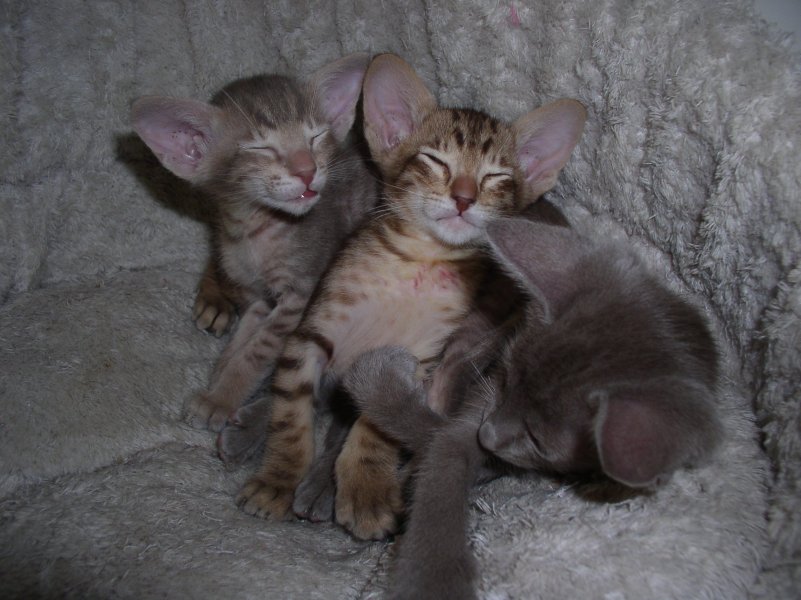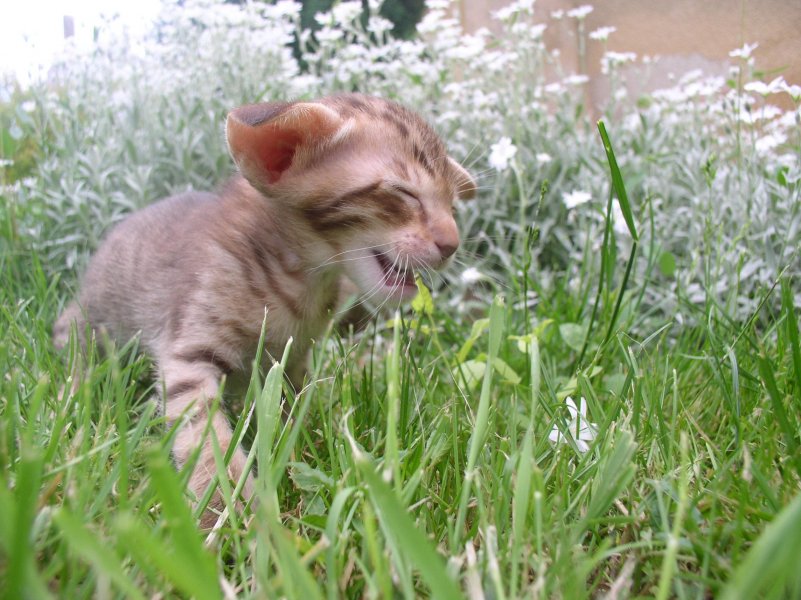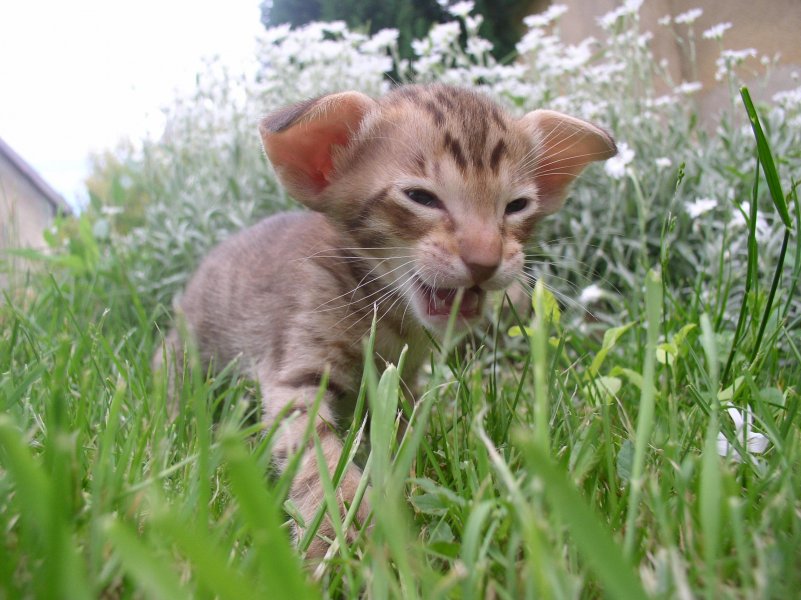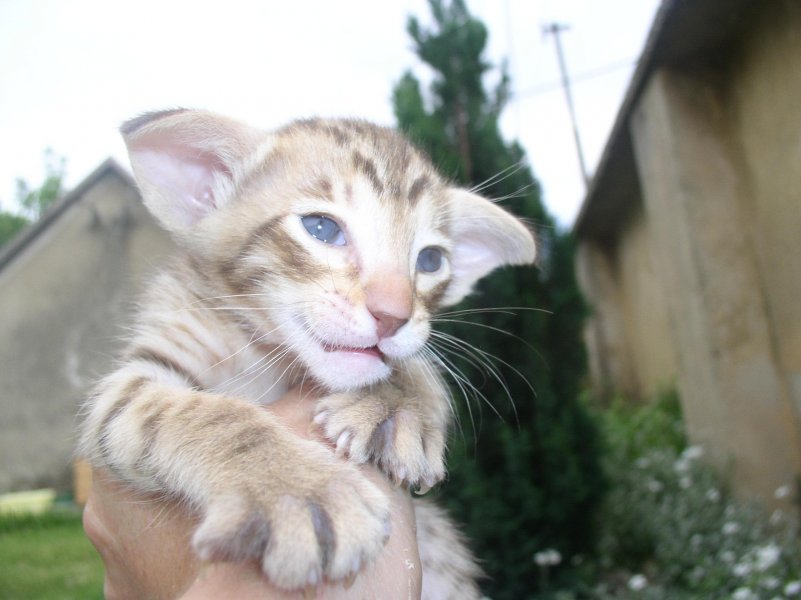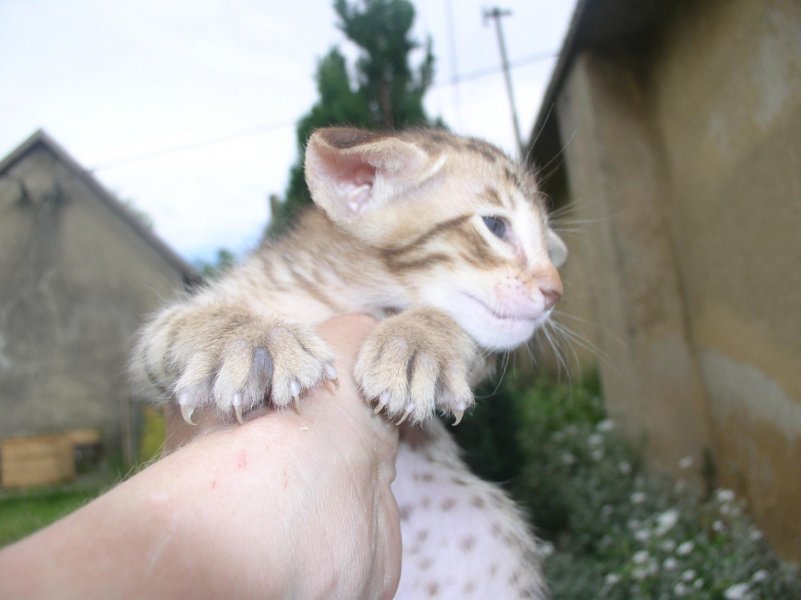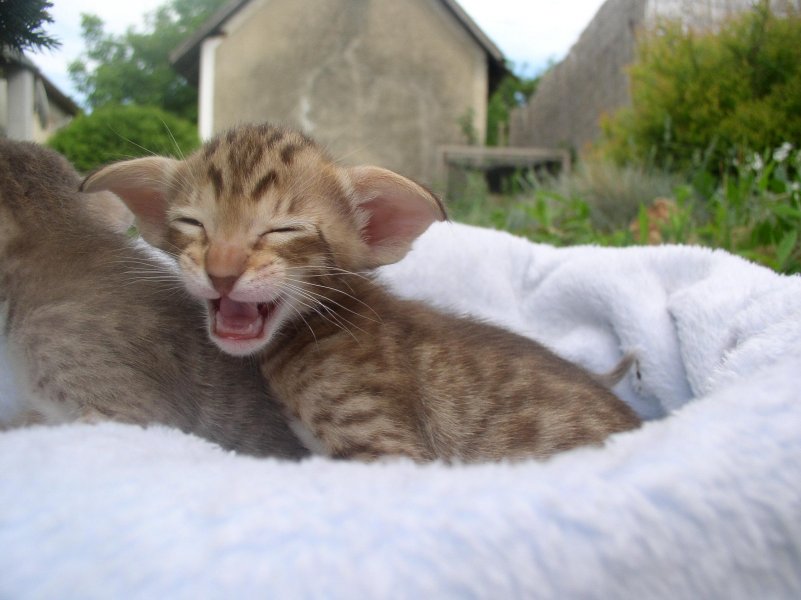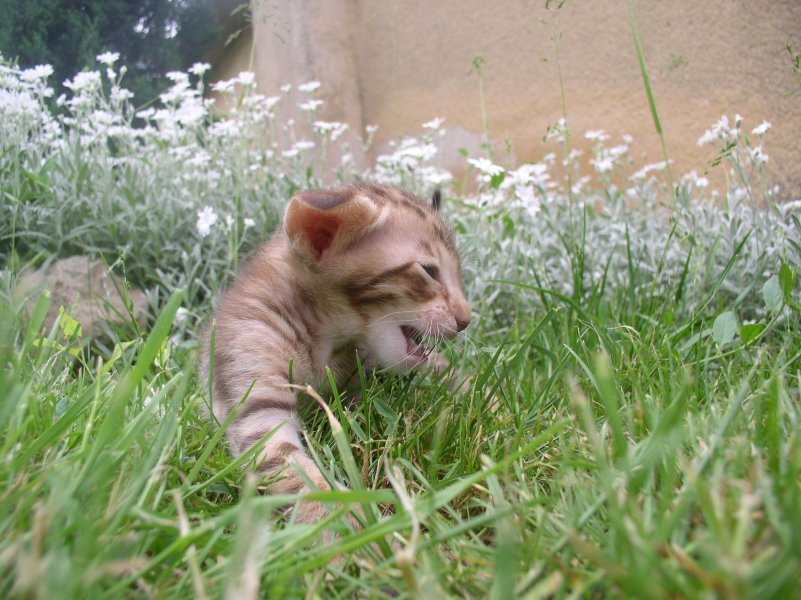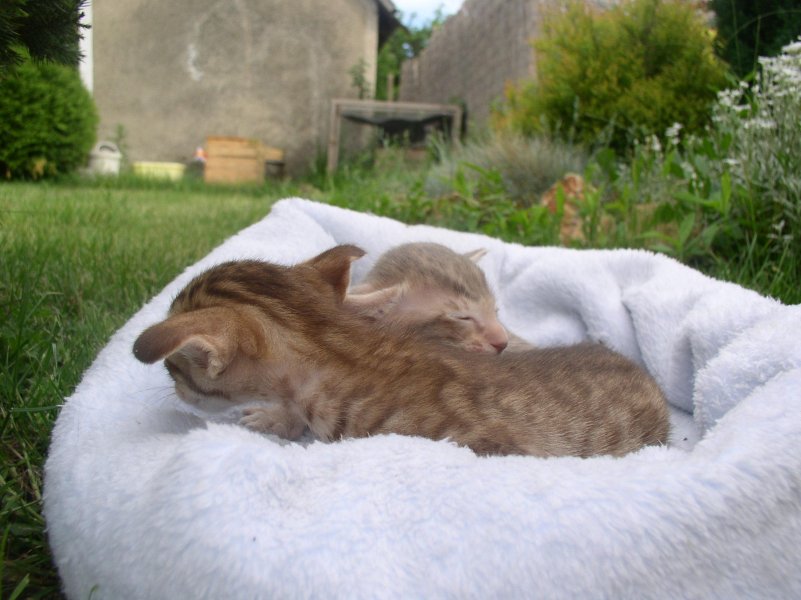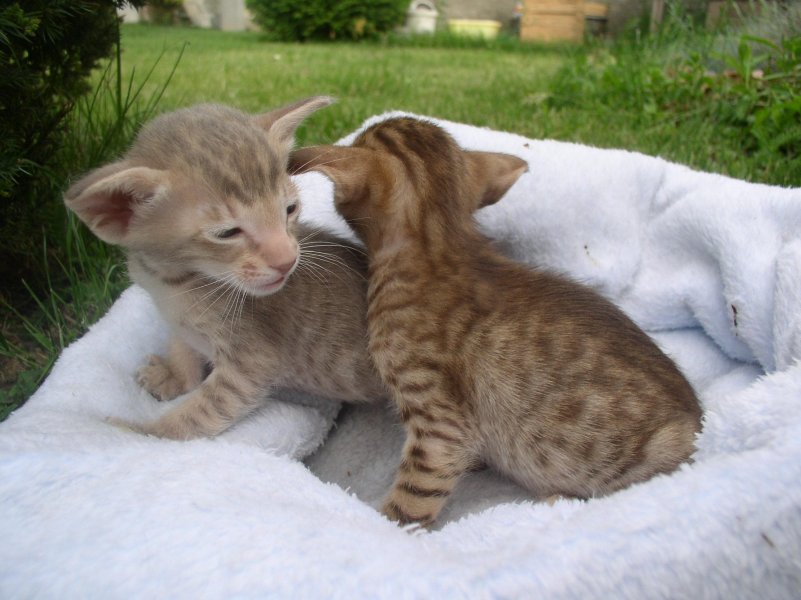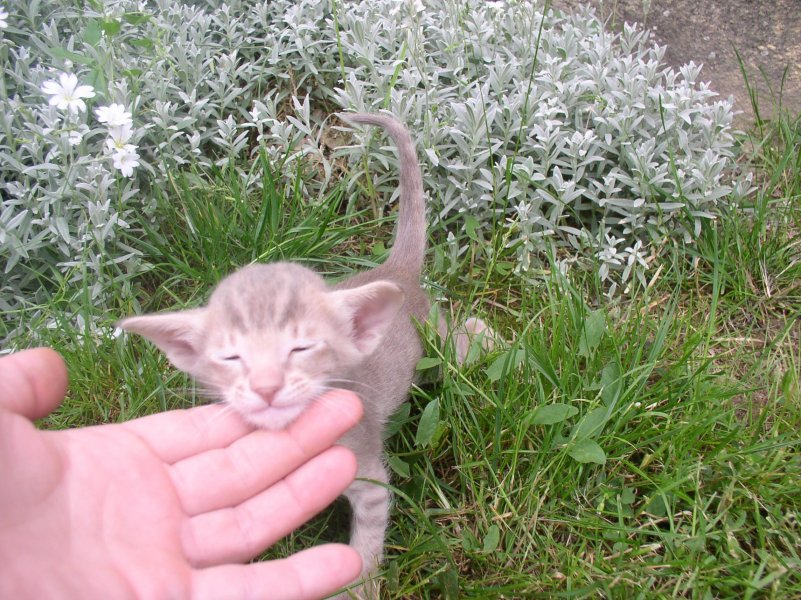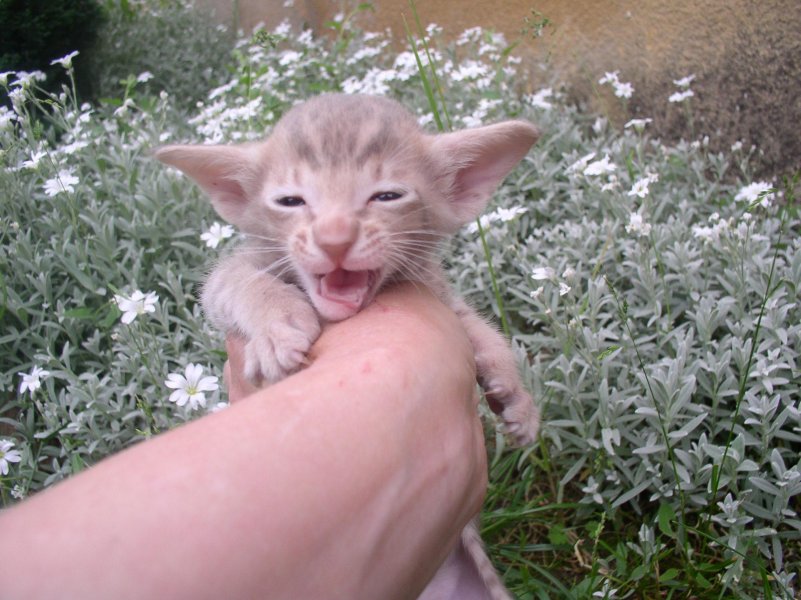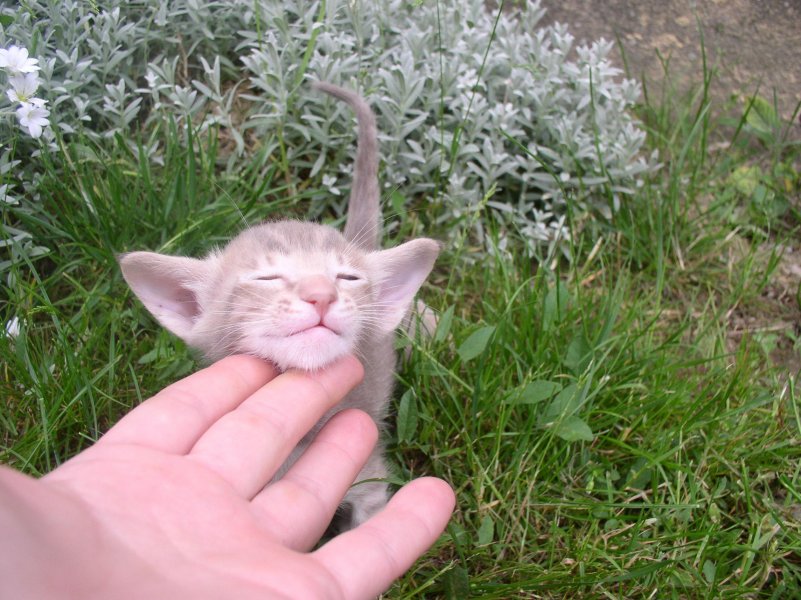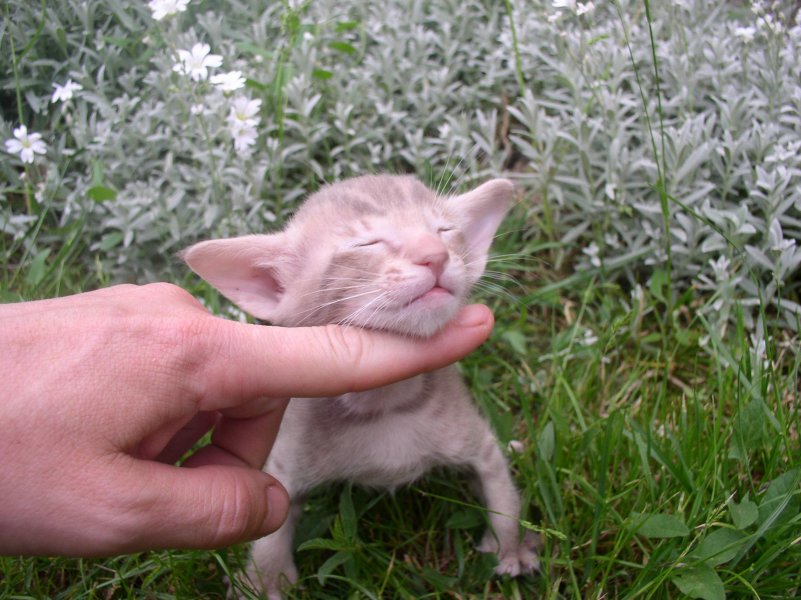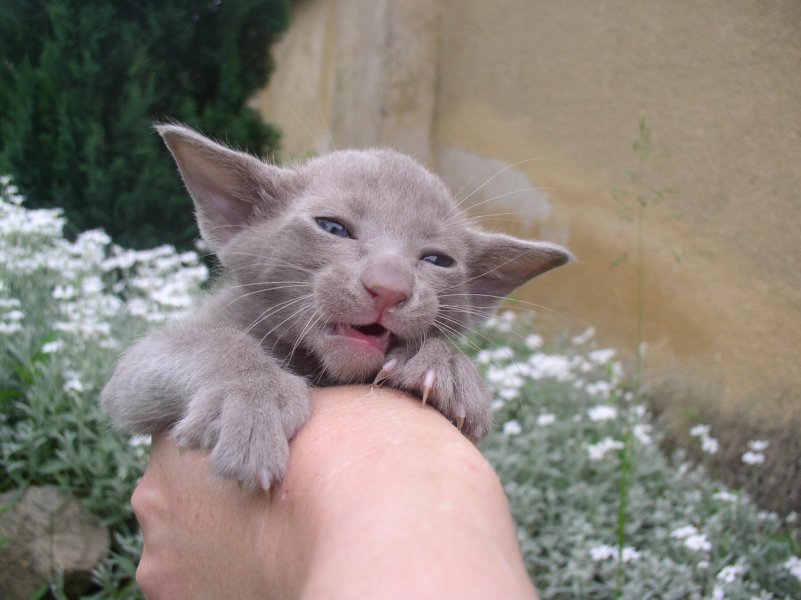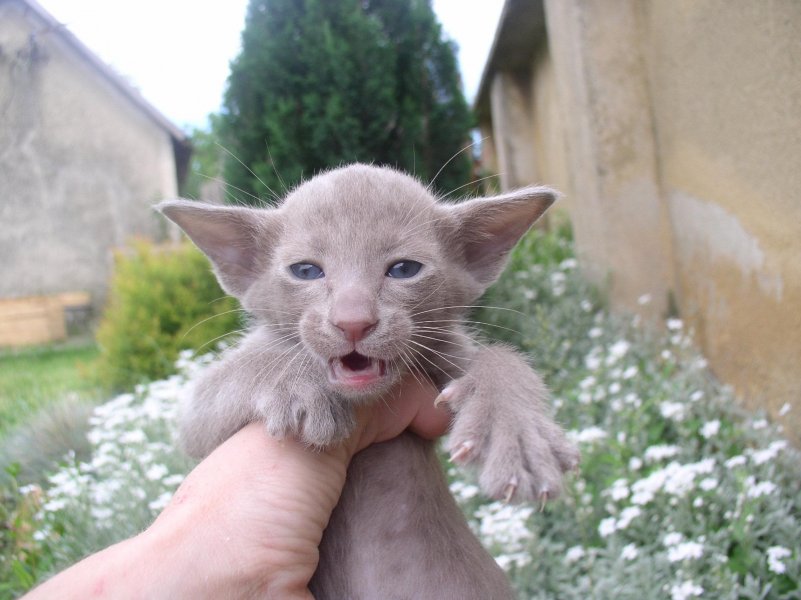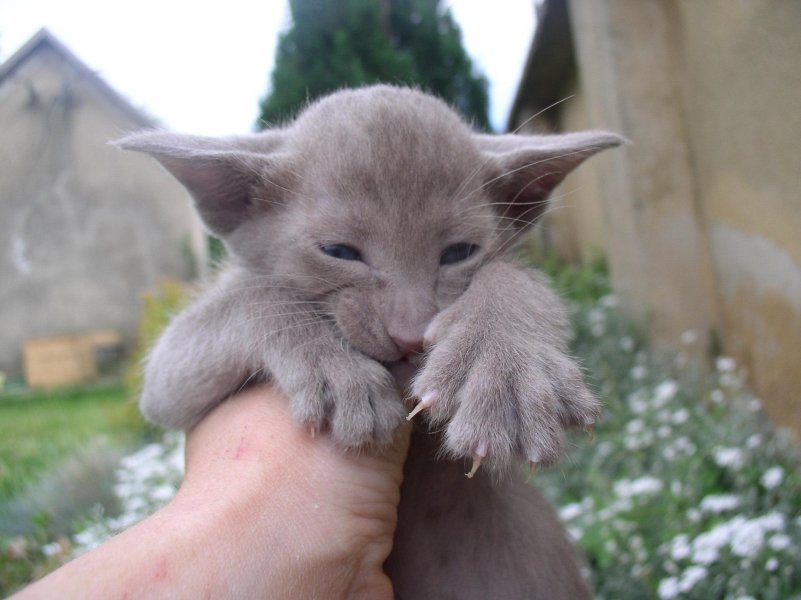 Boy OSH b 24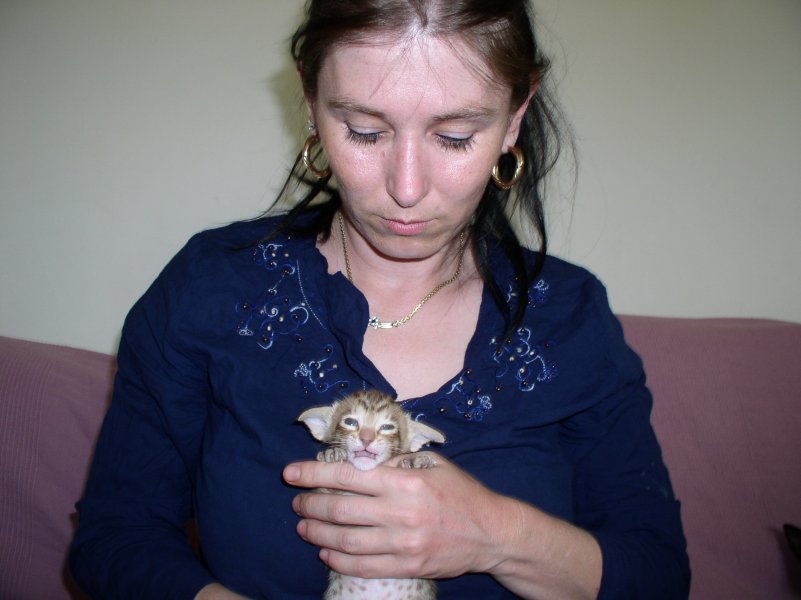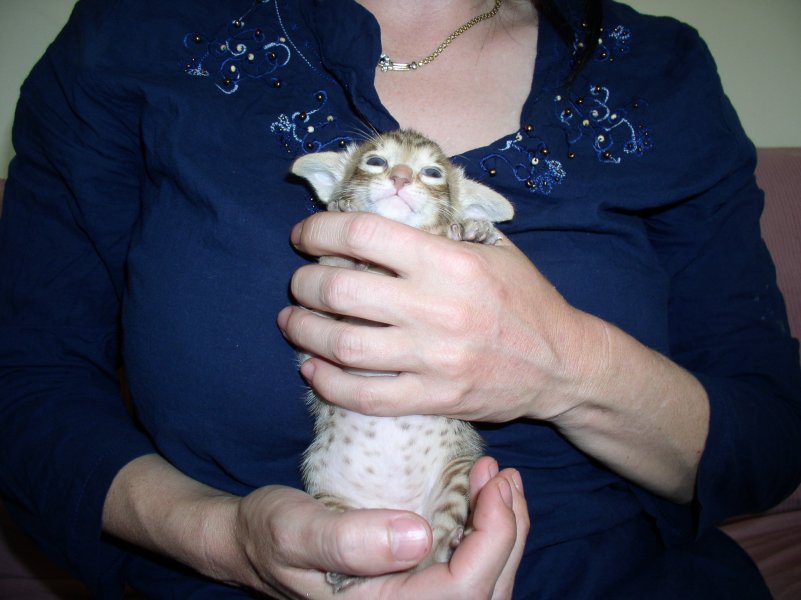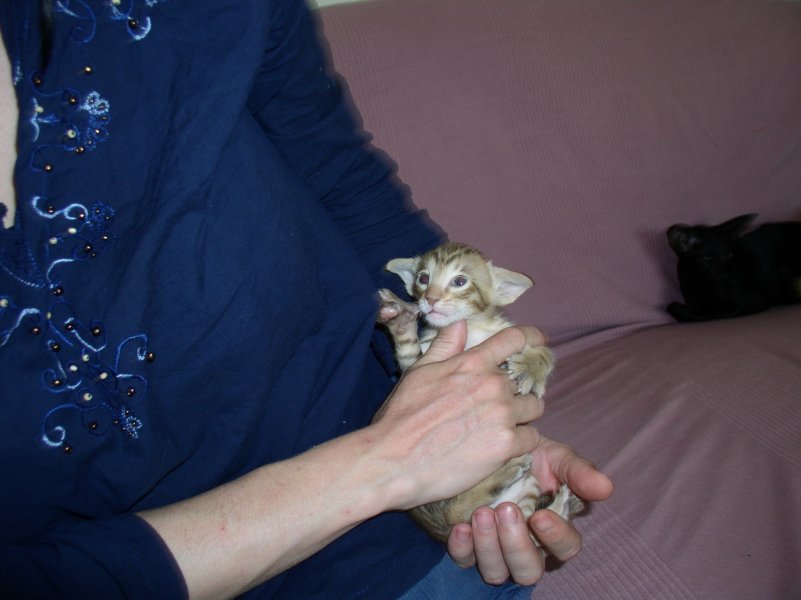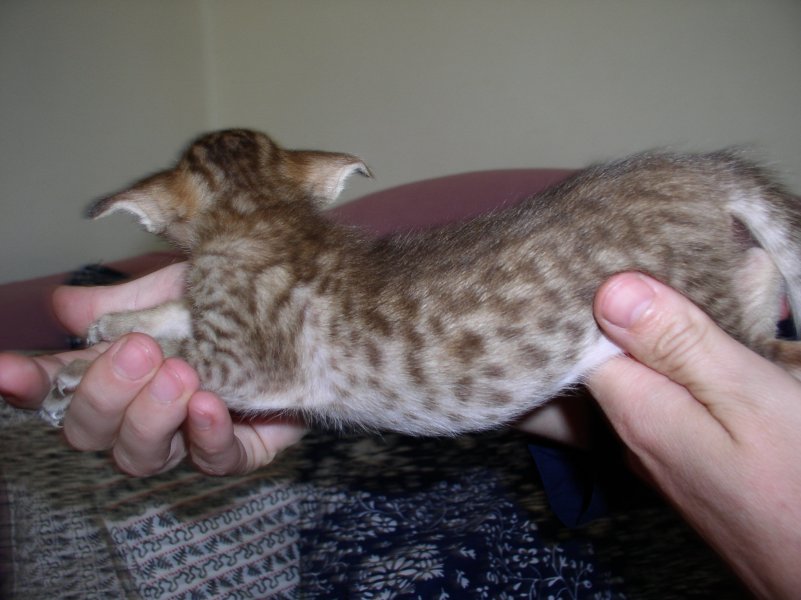 Boy OSH c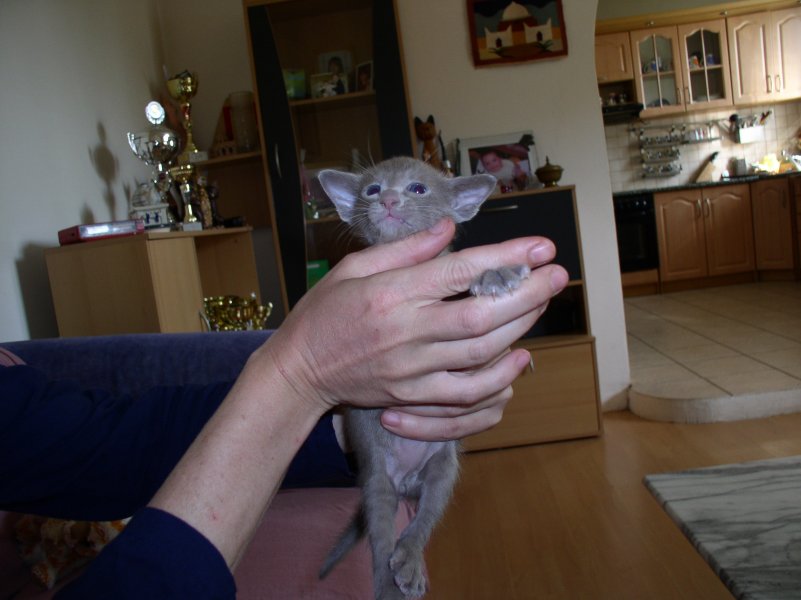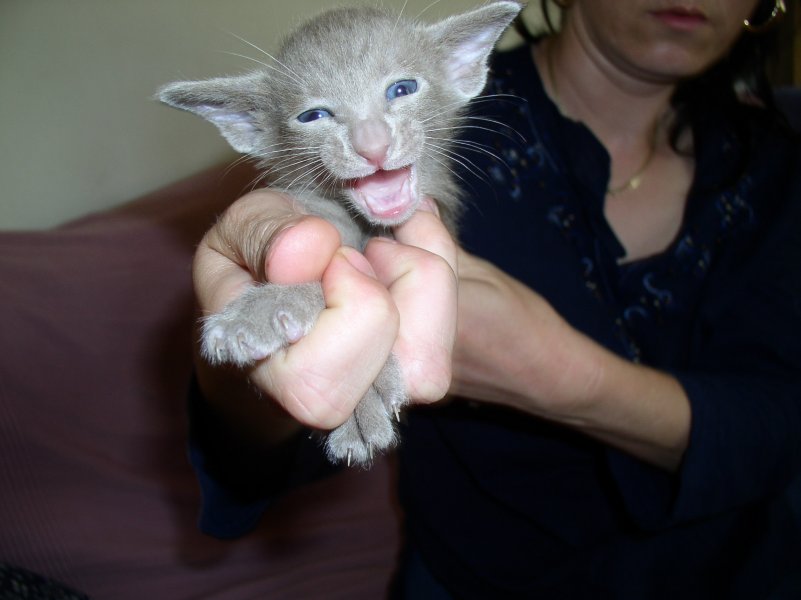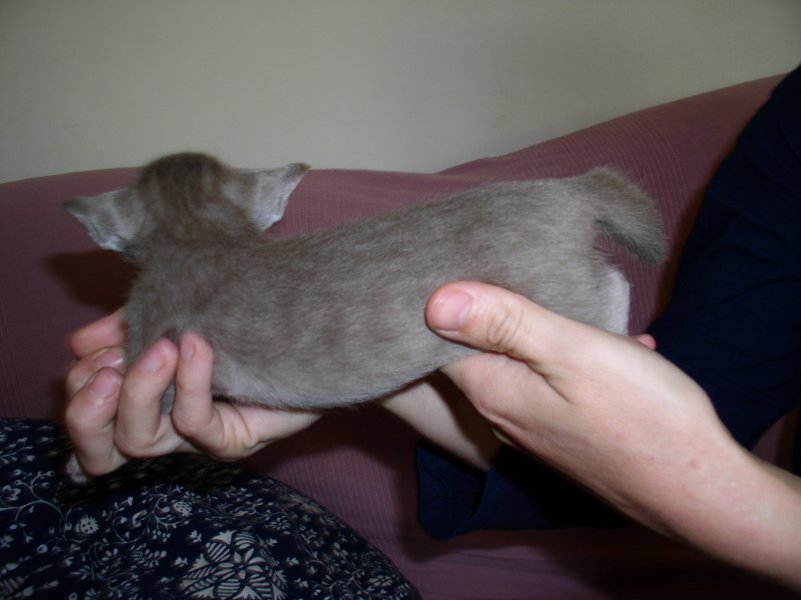 Boy OSH b 24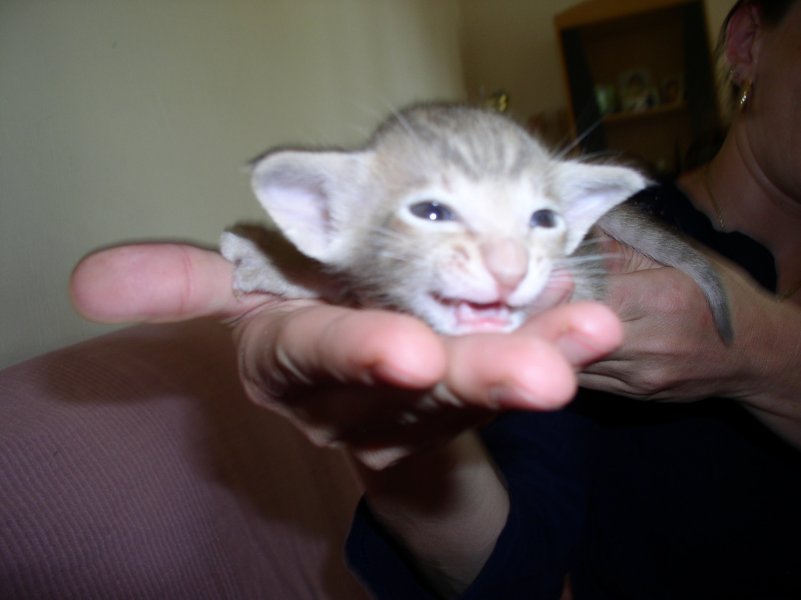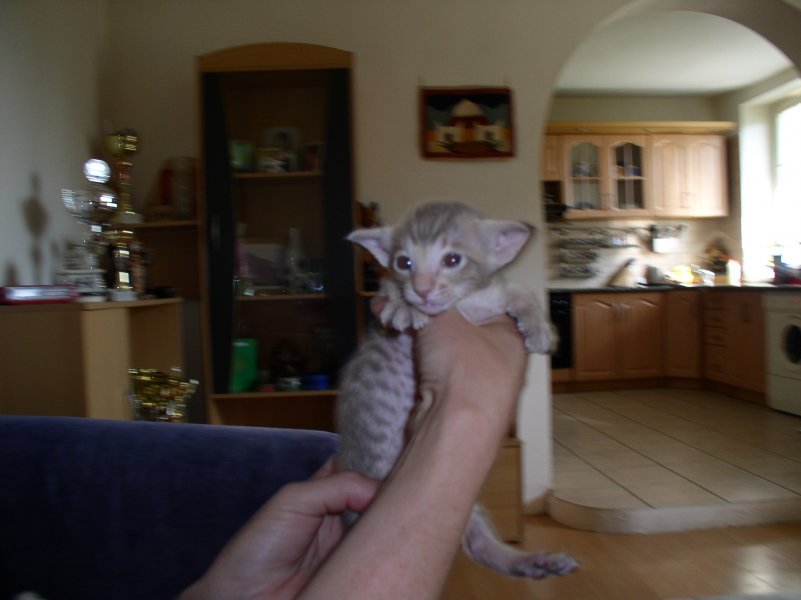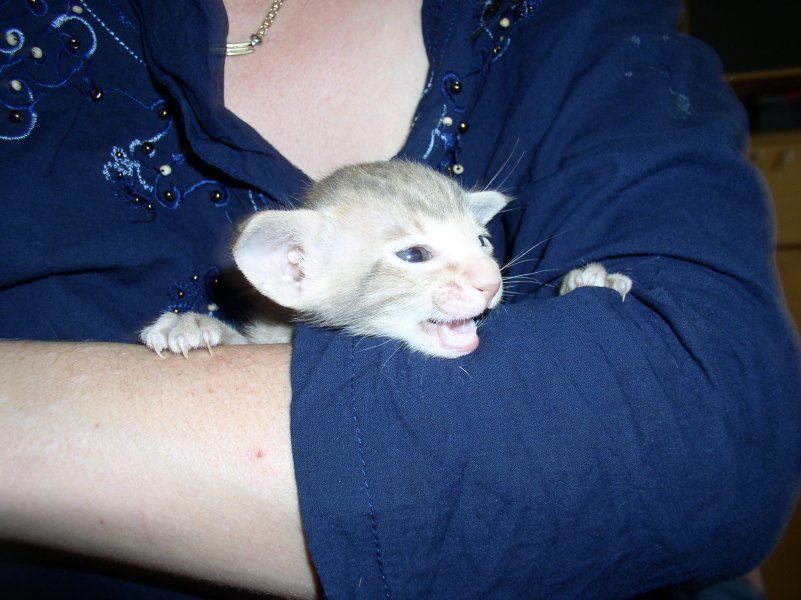 Boys 22 days old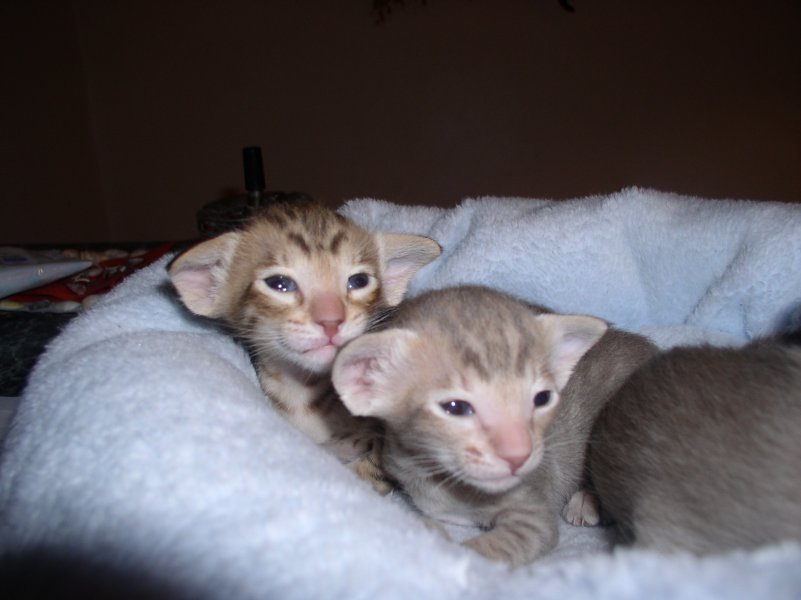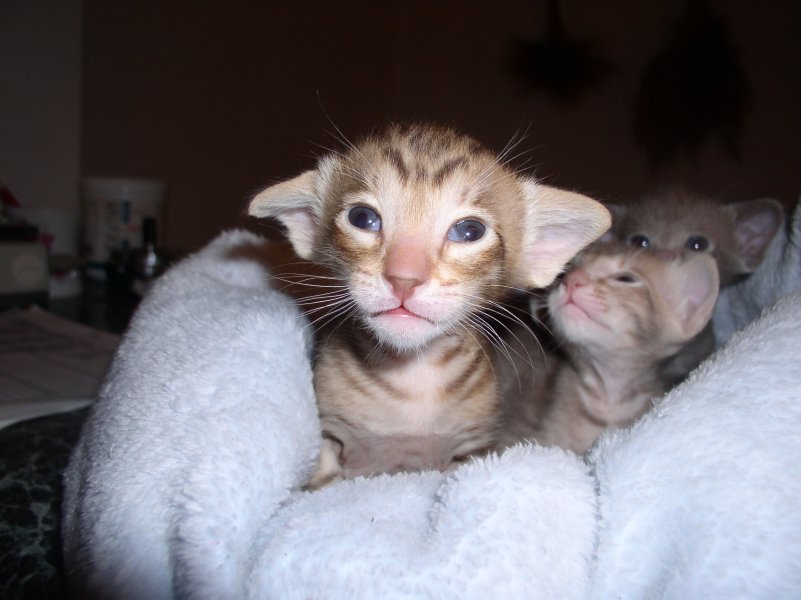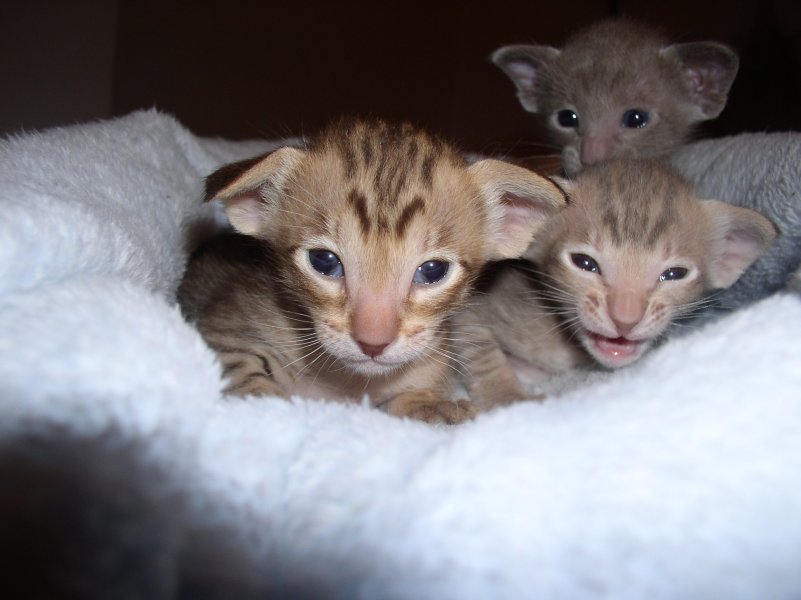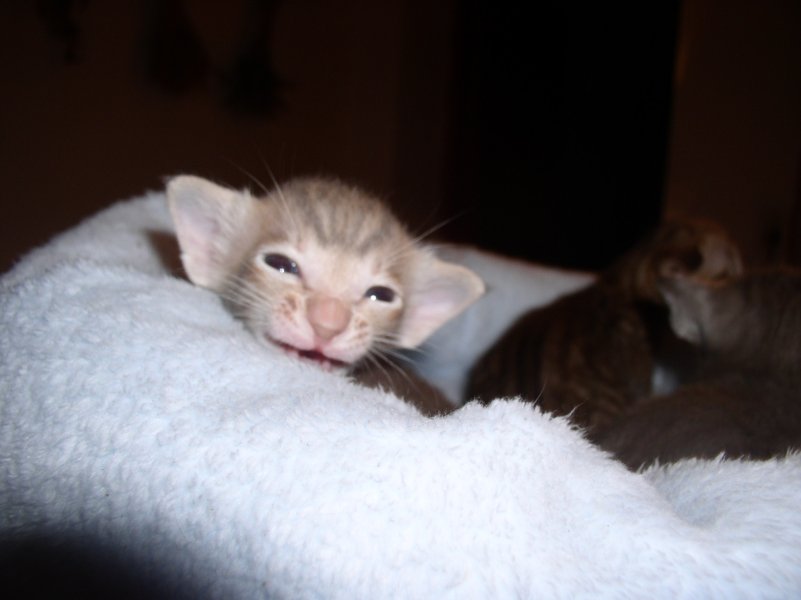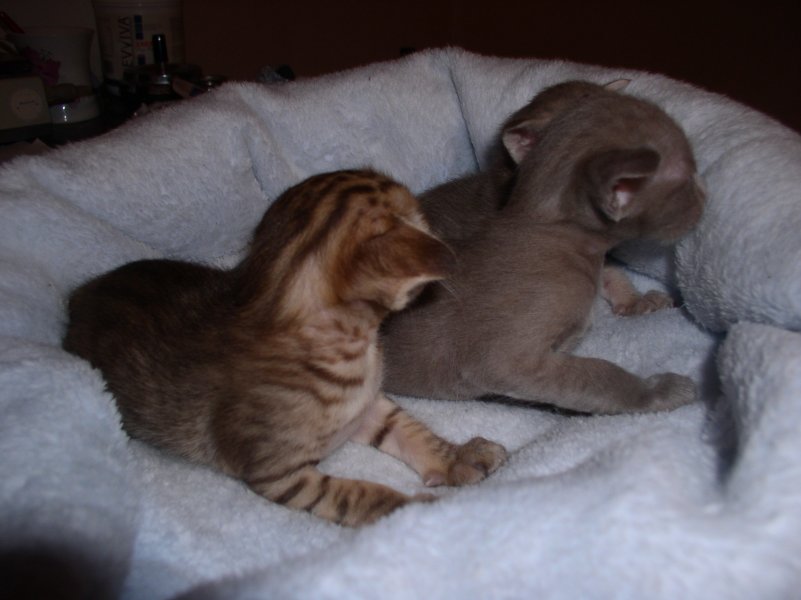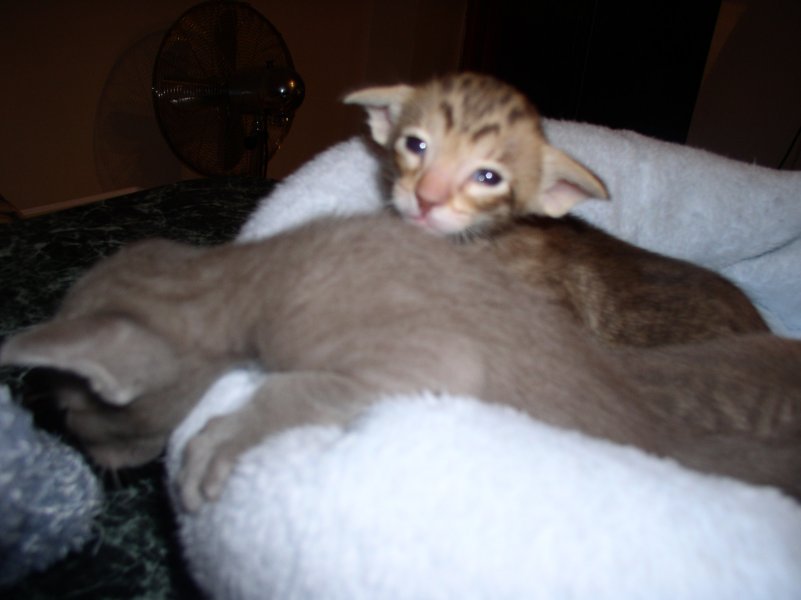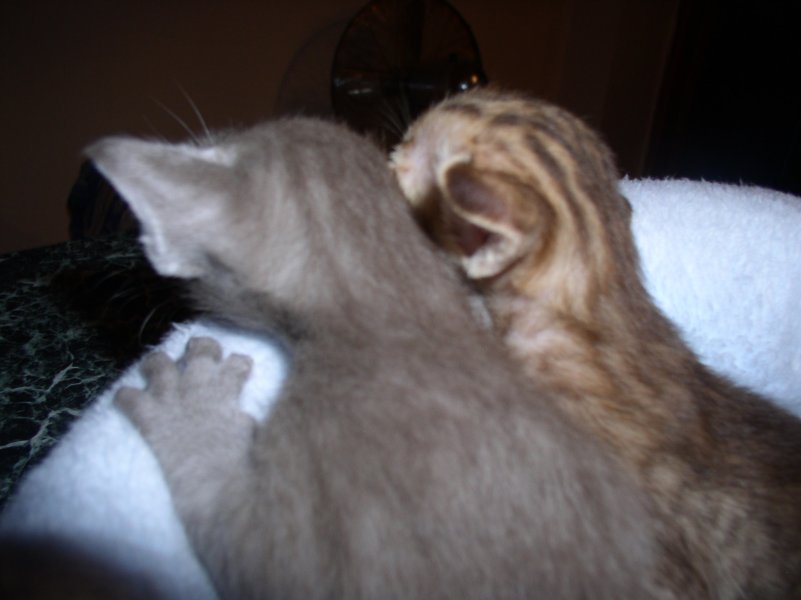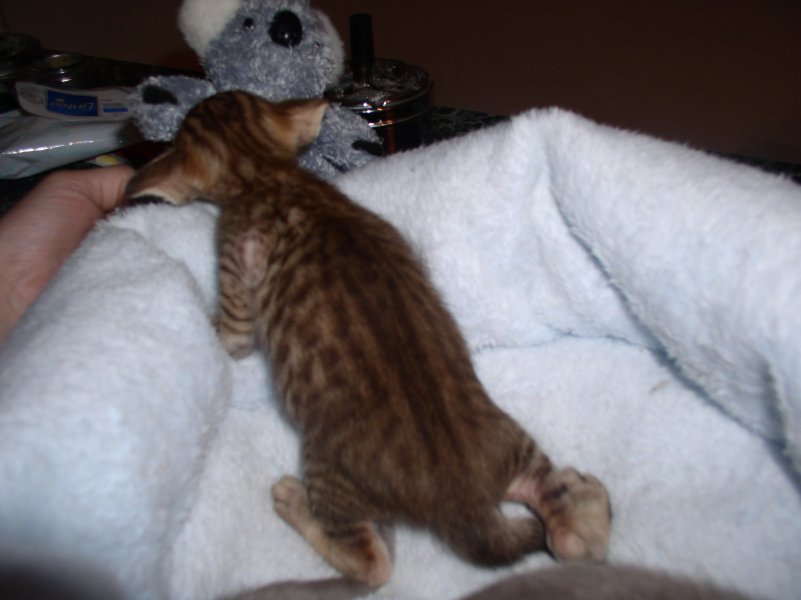 Mambo looking for milk, coala from LMB is excellent stepmum hihiihihih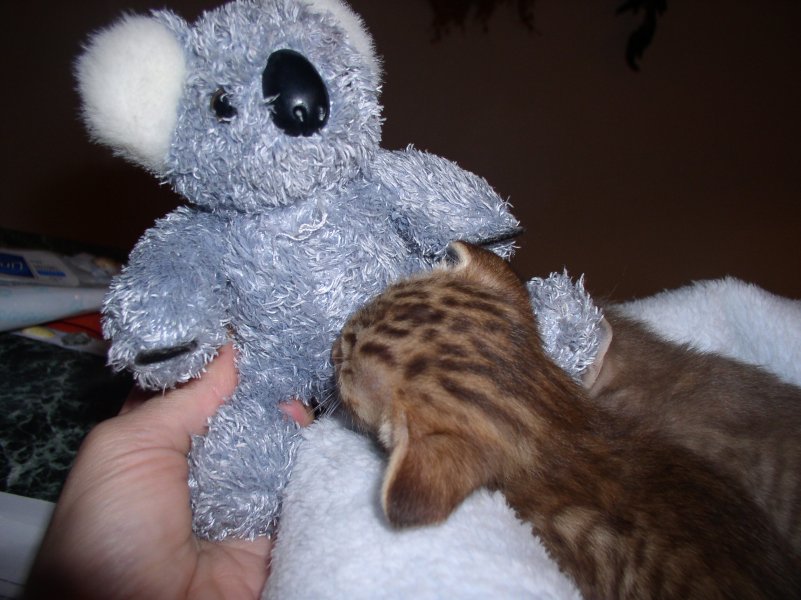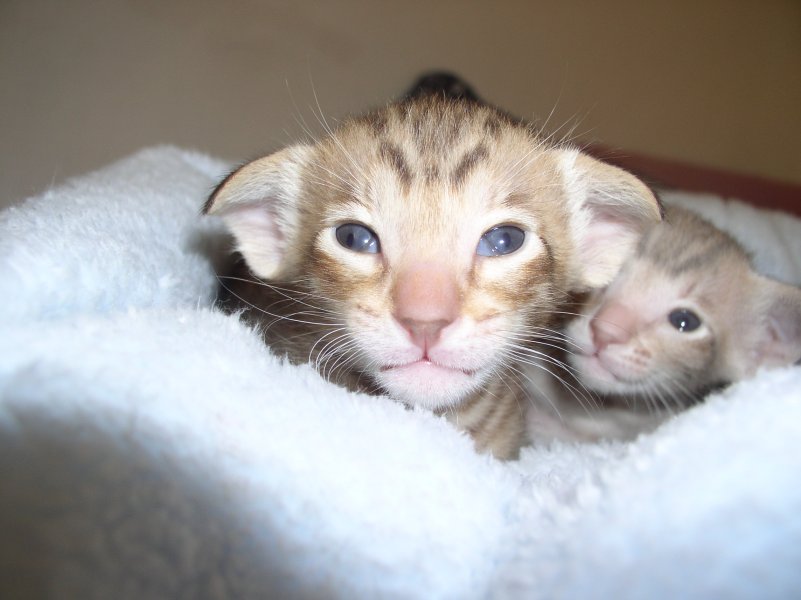 Mambo - 20 days old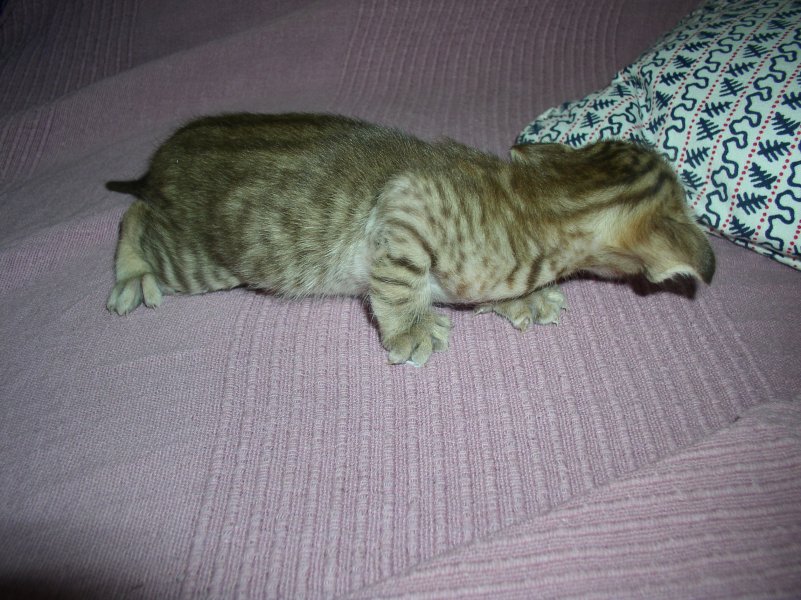 18 days old boys :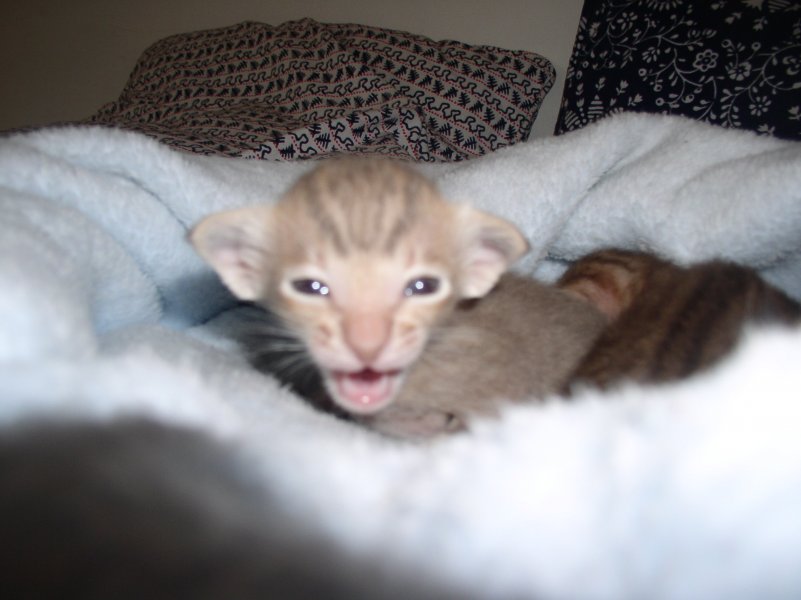 c 24 male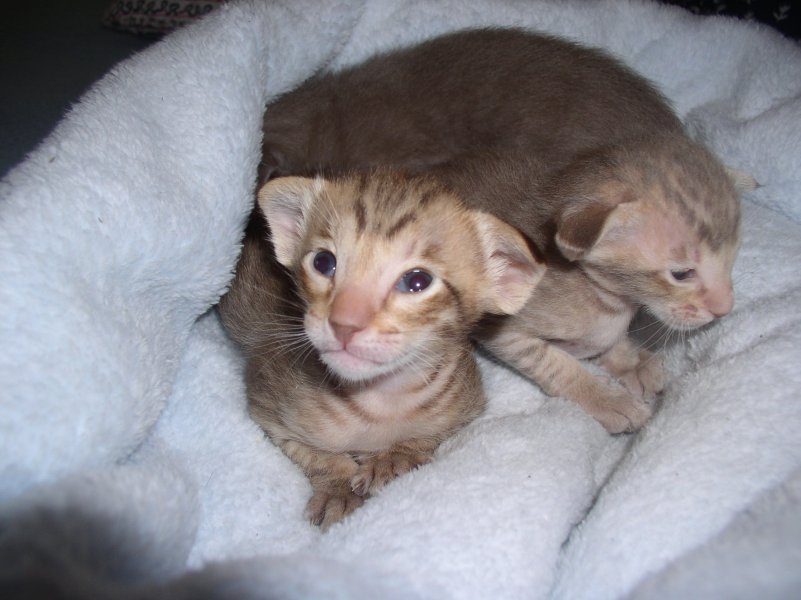 b 24 and c 24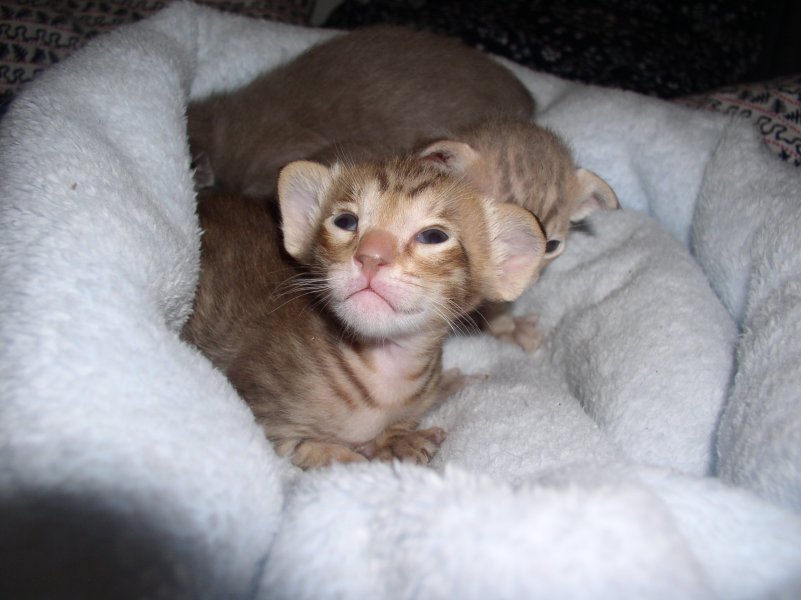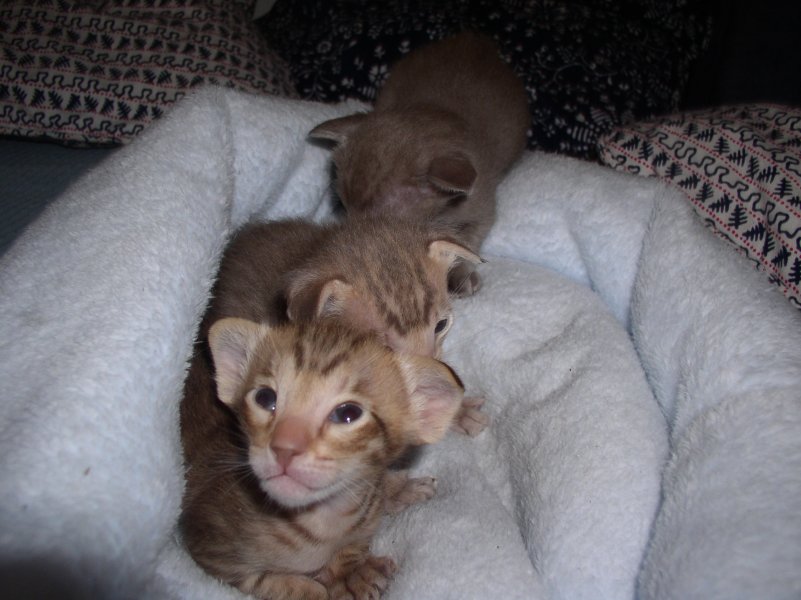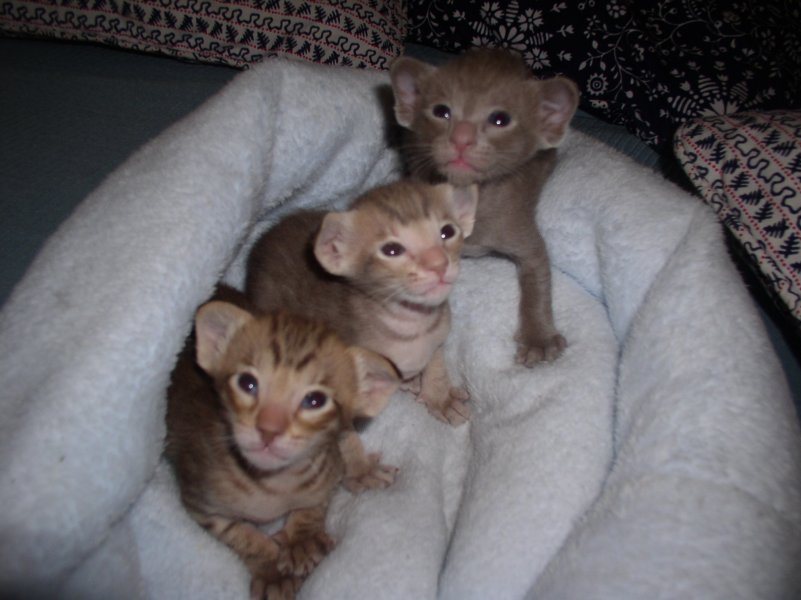 brothers, lilac solid is today just special on these pictures hihihi that´s not him :-)))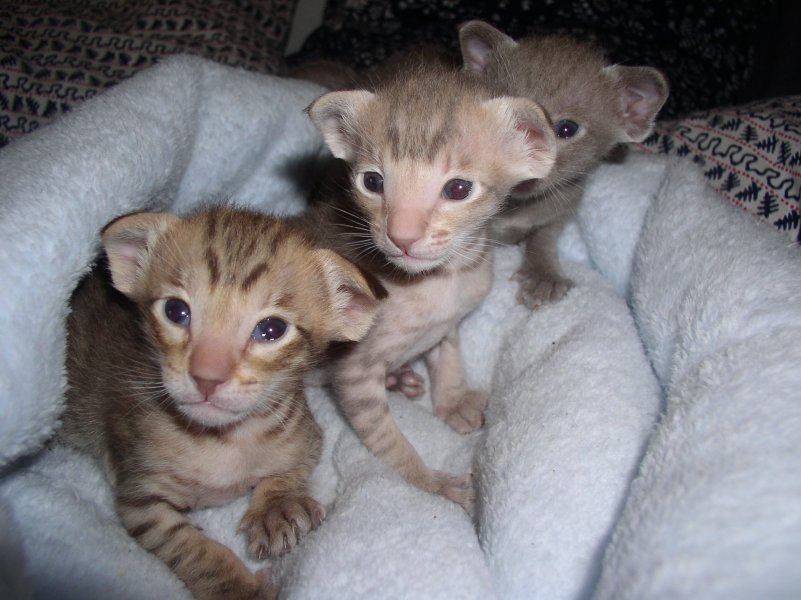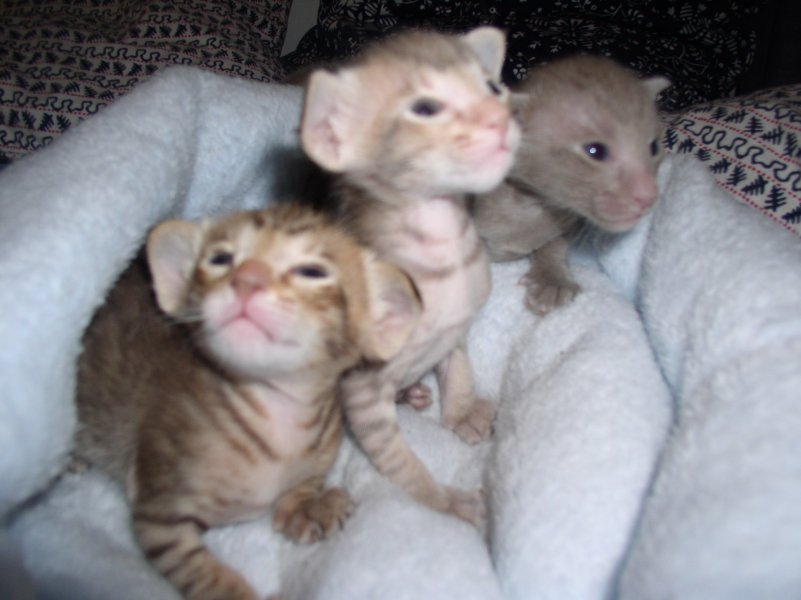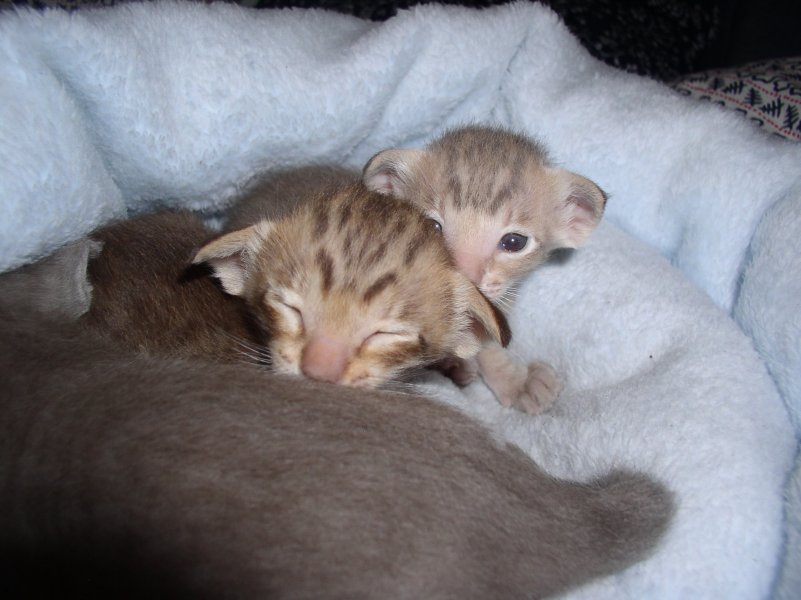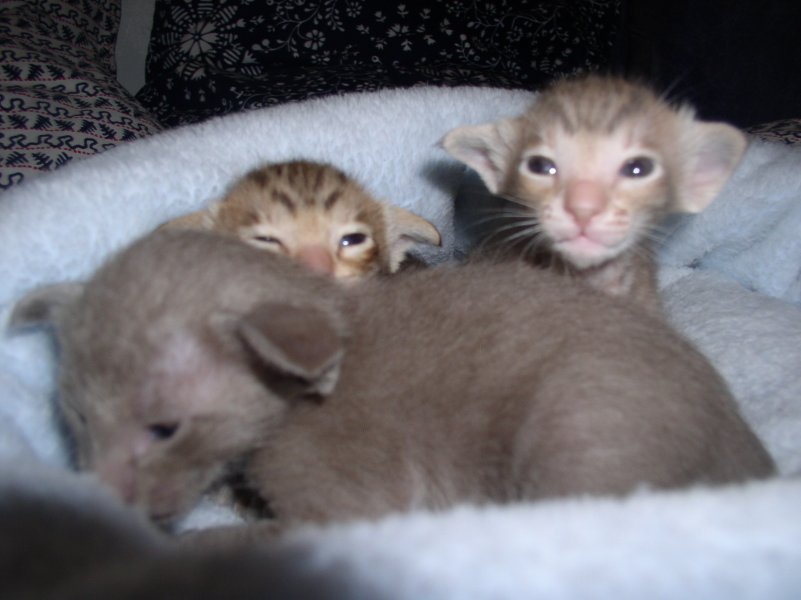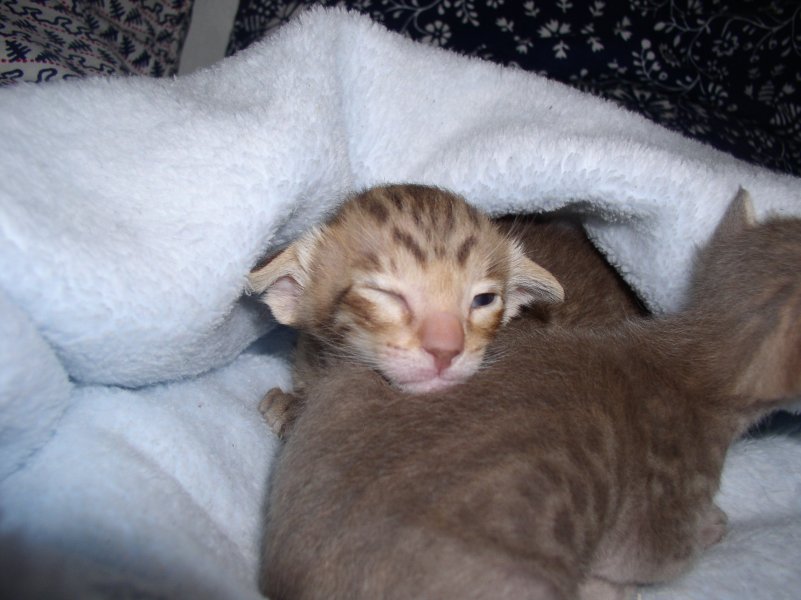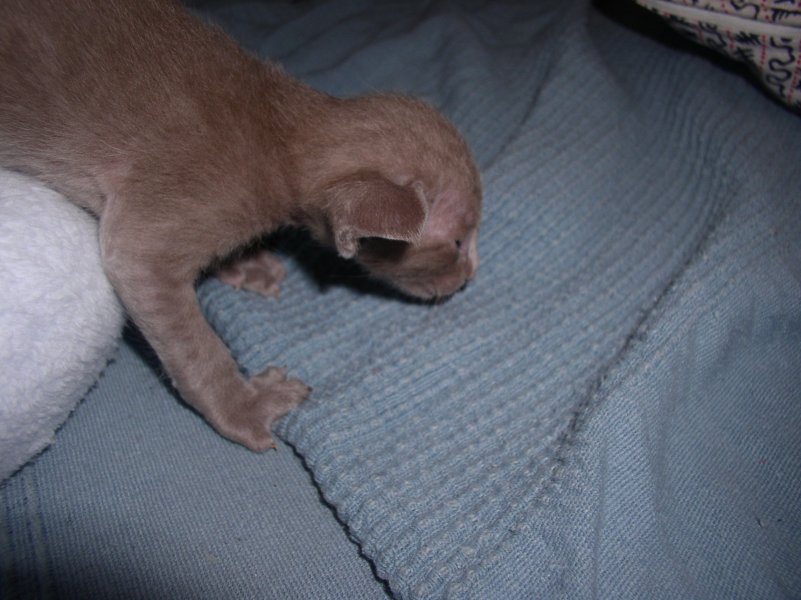 ok today was day of lilac solid boy, only from profile,he was lookong great and when I sow pictures said gosh what´s that......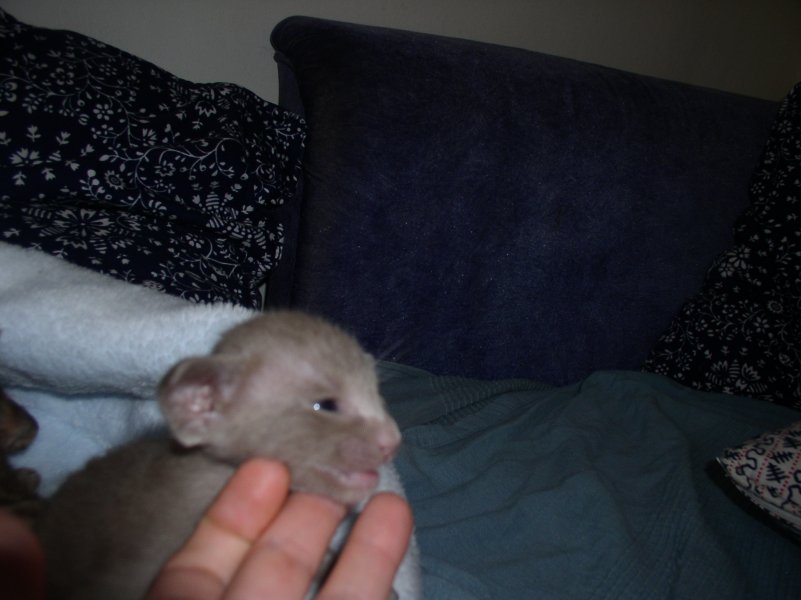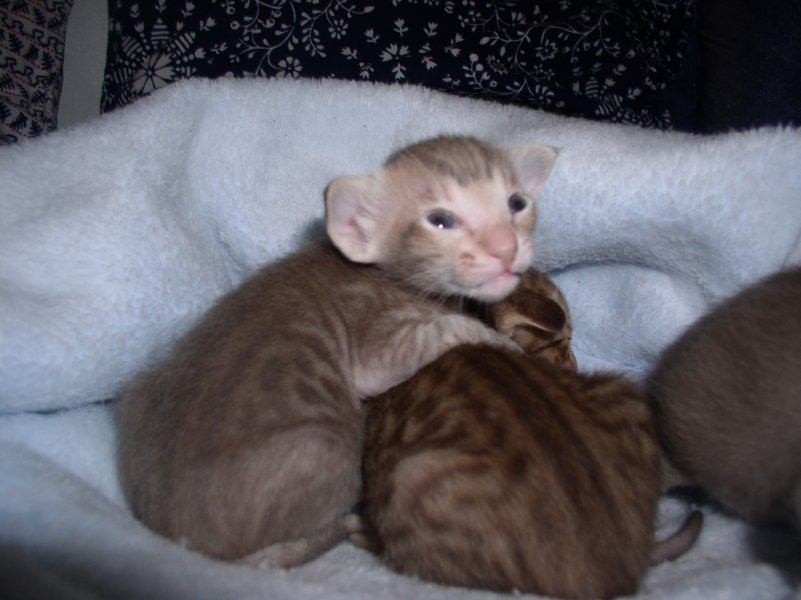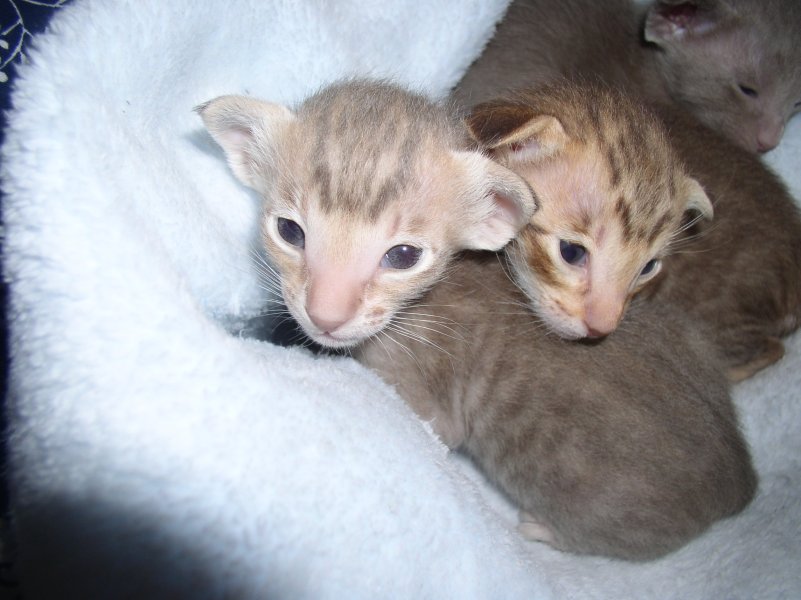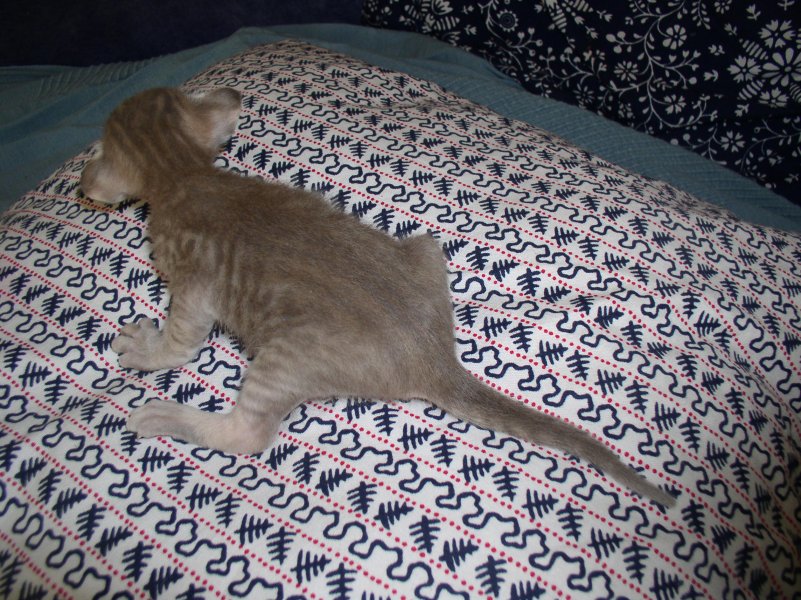 but lilac spotted boy is looking first time ok, that´s him ....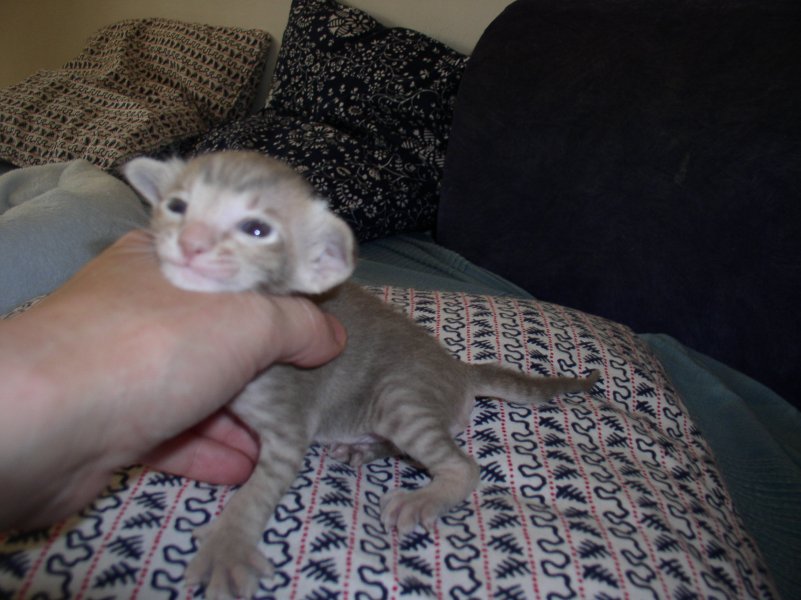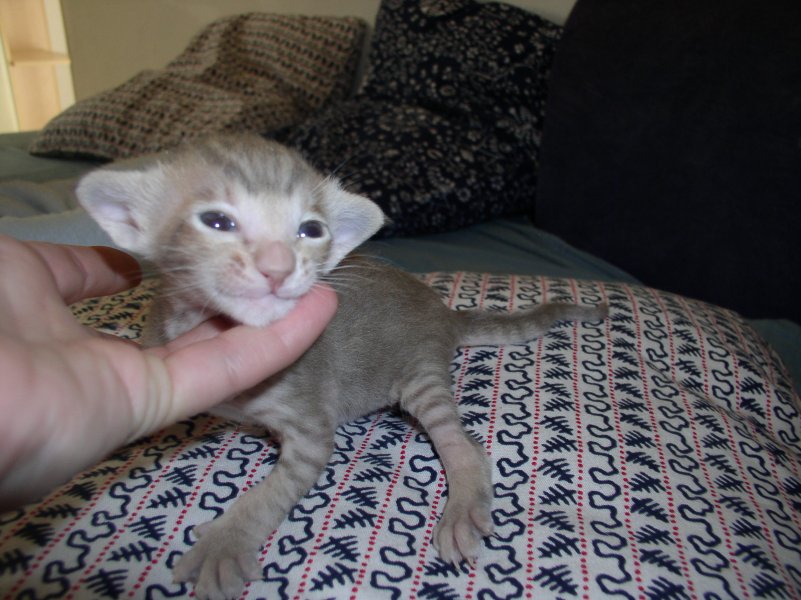 took more pictures of lilac spotted boy, as we had only few and not nice... tomorrow will be day of lilac solid male hihihiihih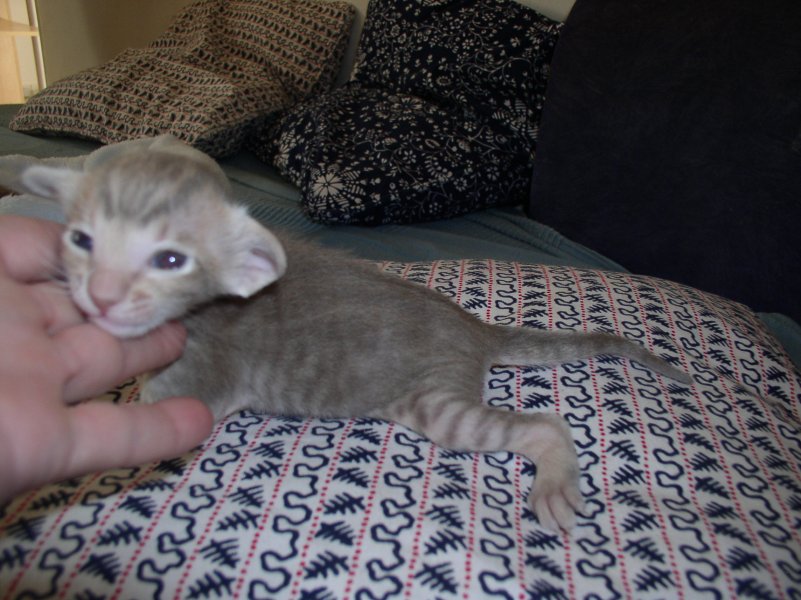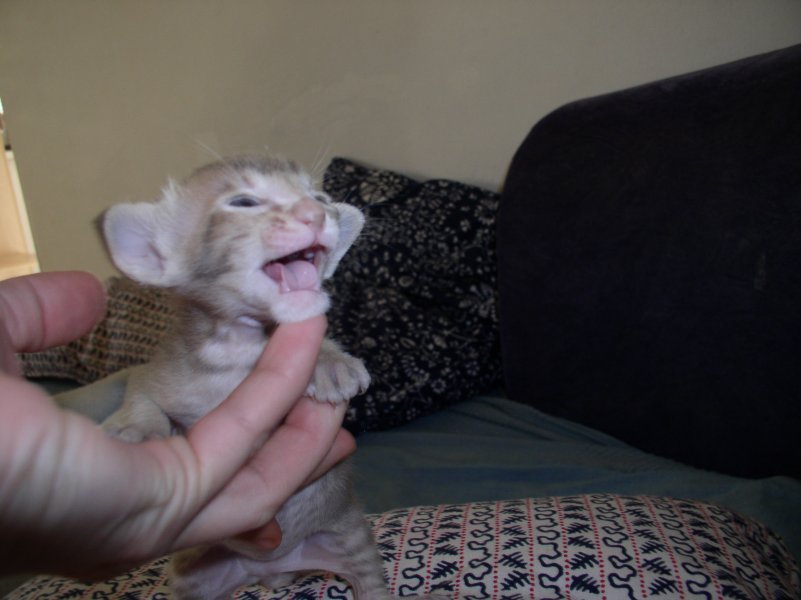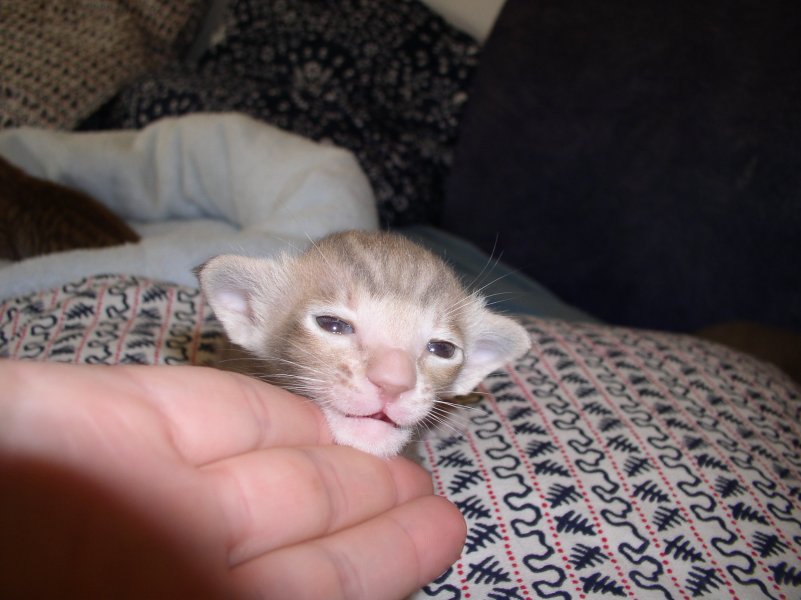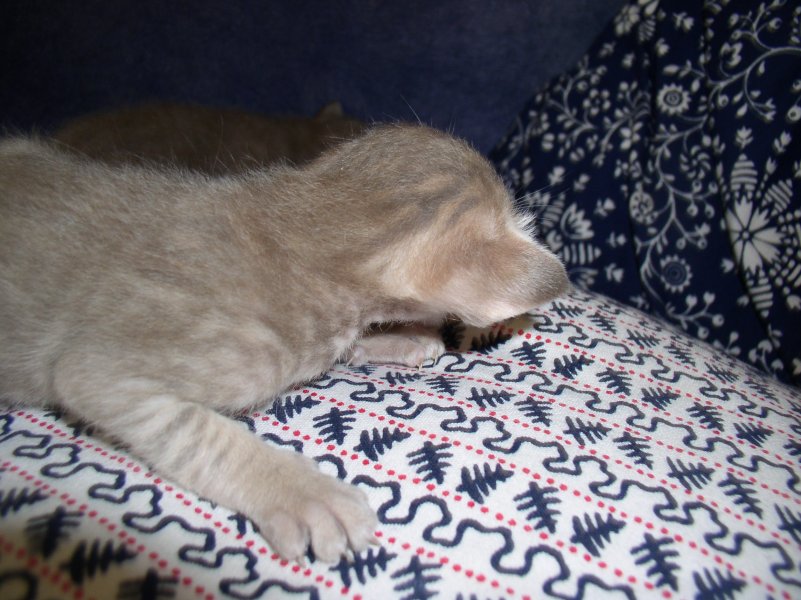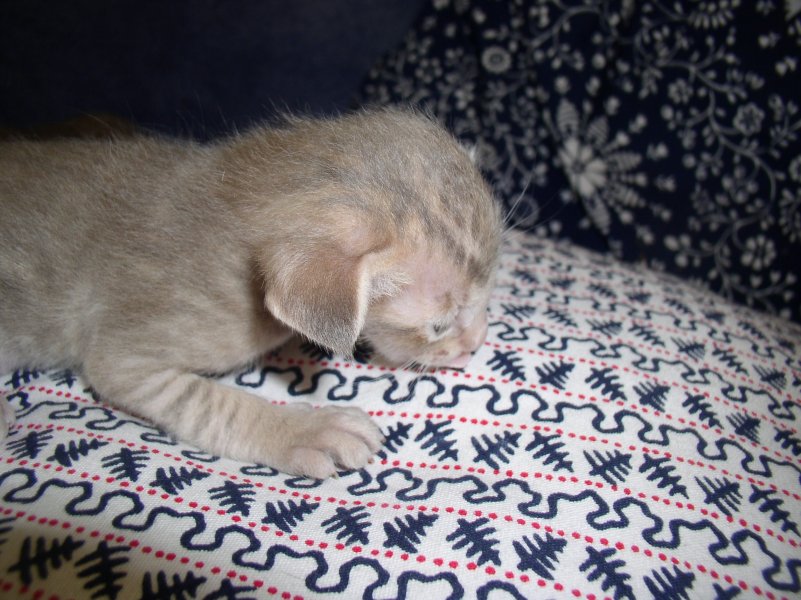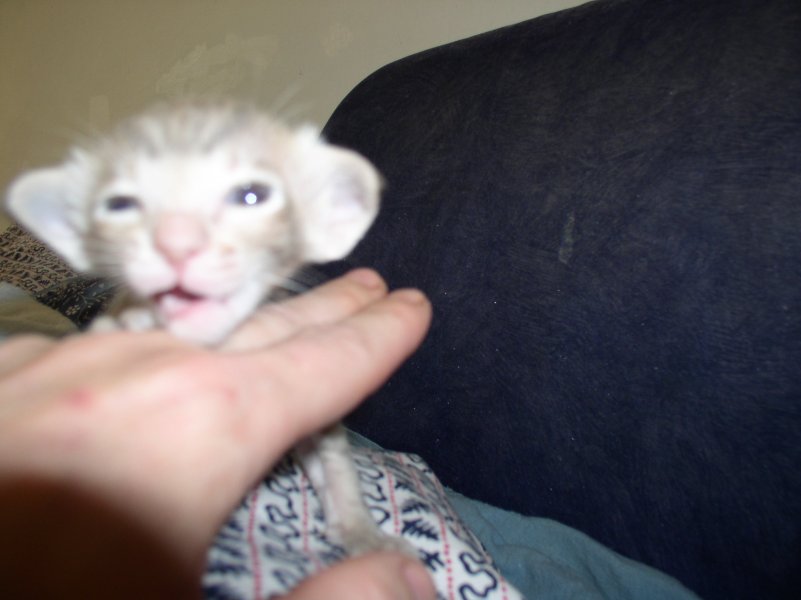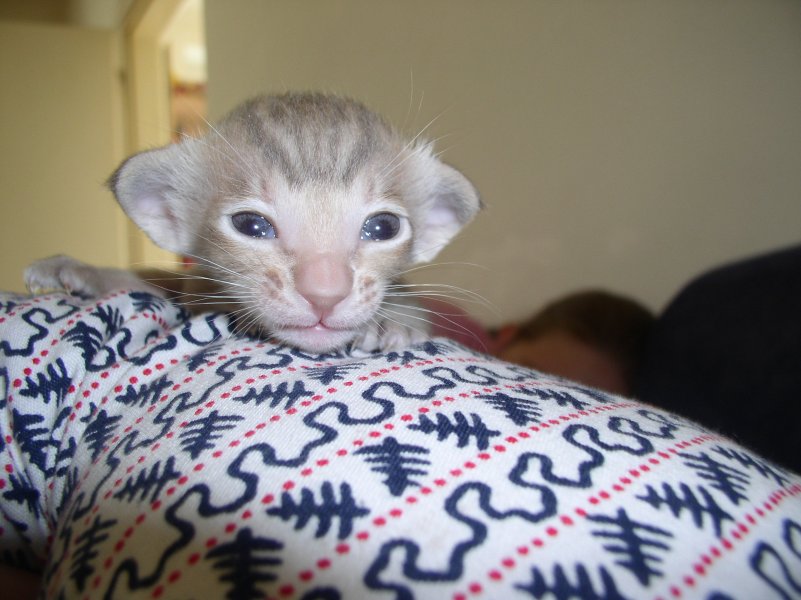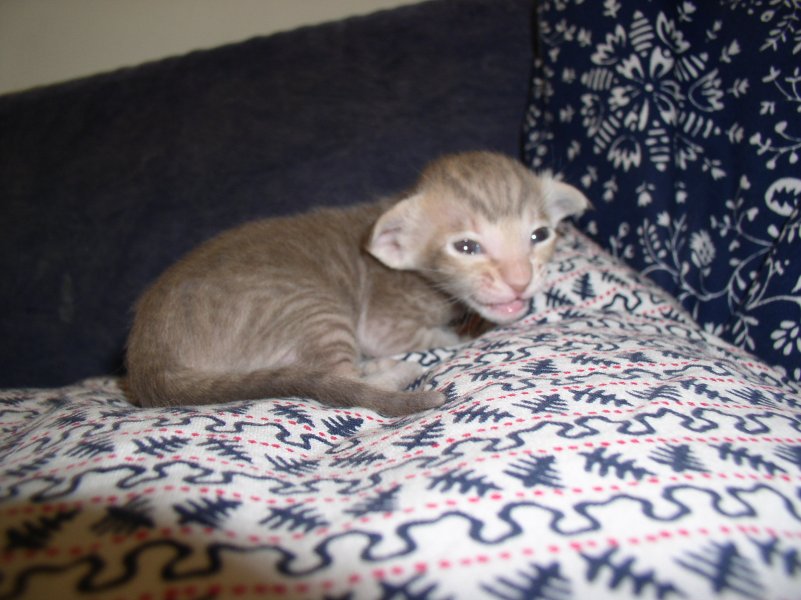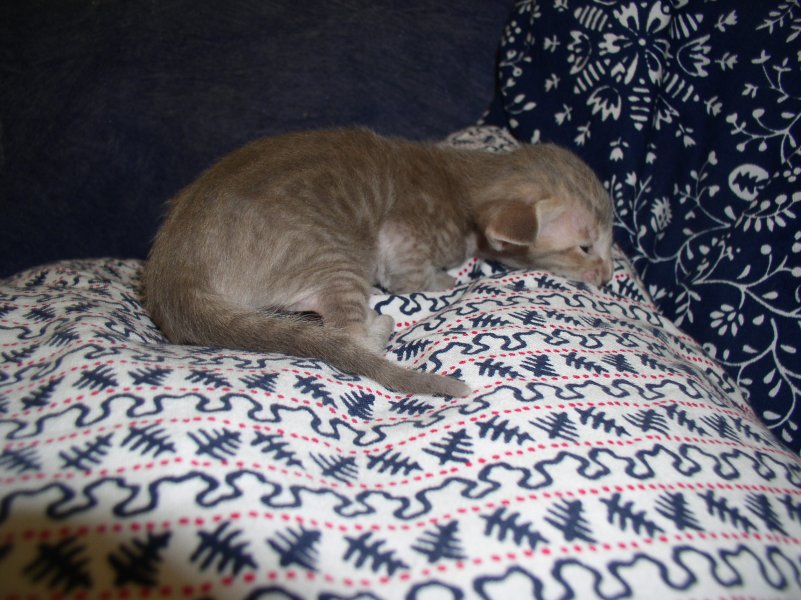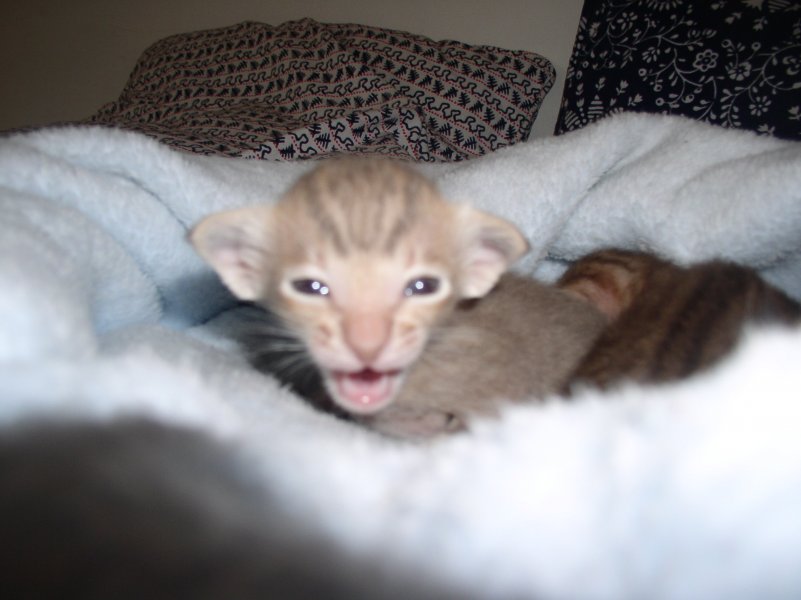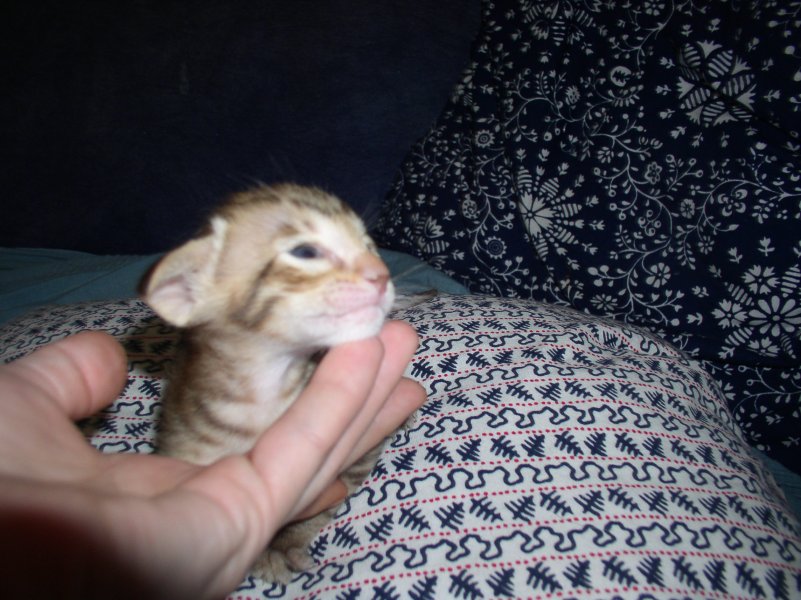 And here is our love Mambo :-)))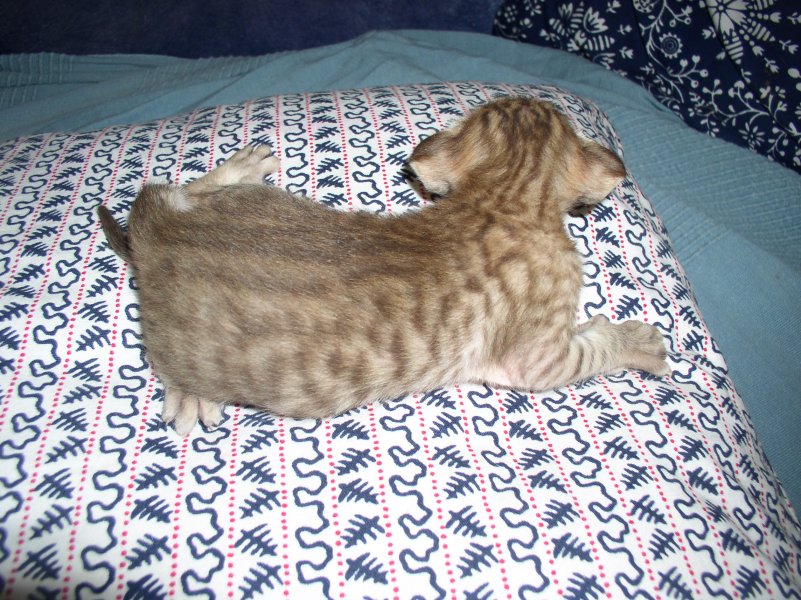 Boys 16 days old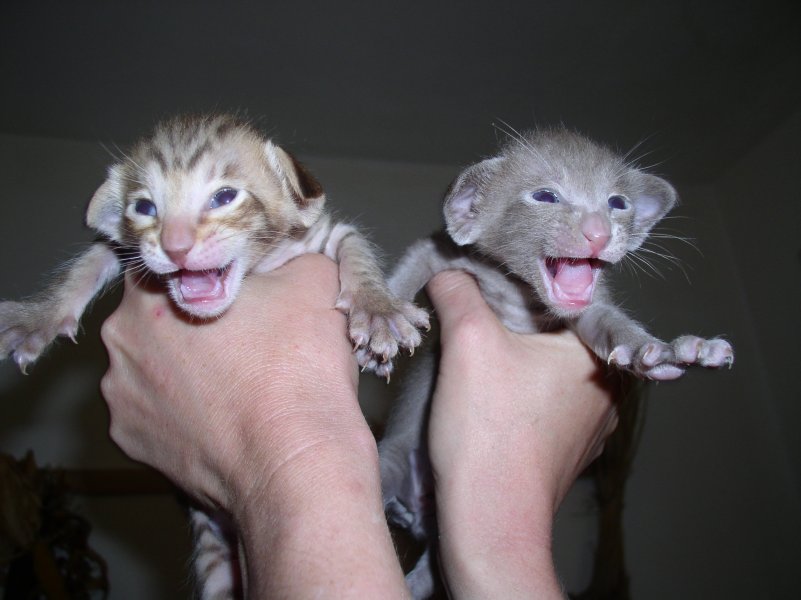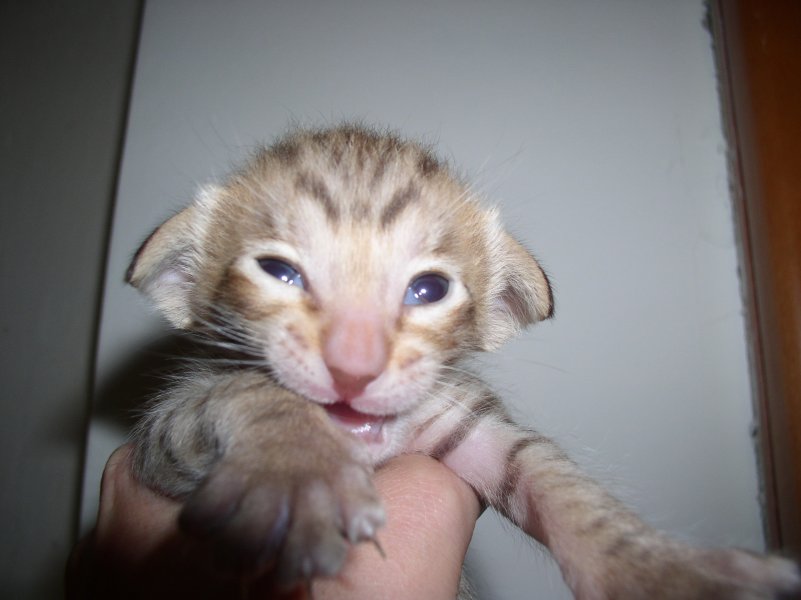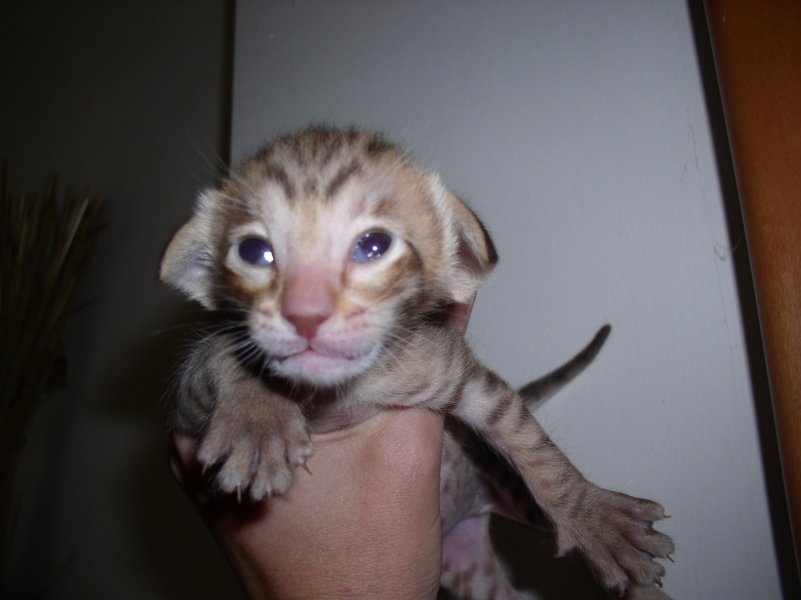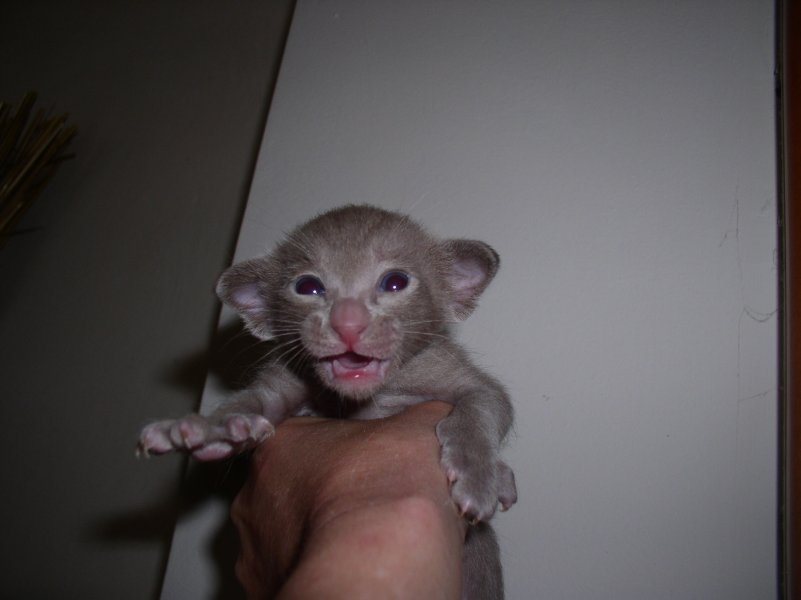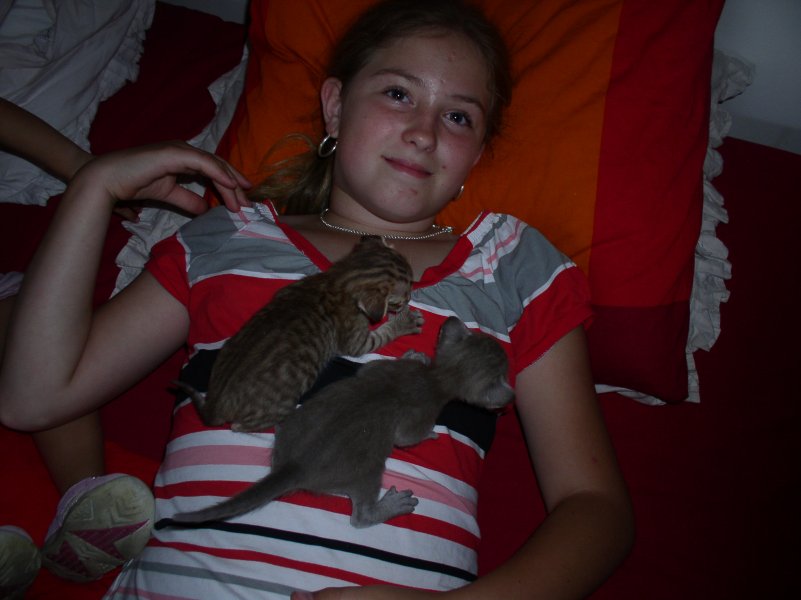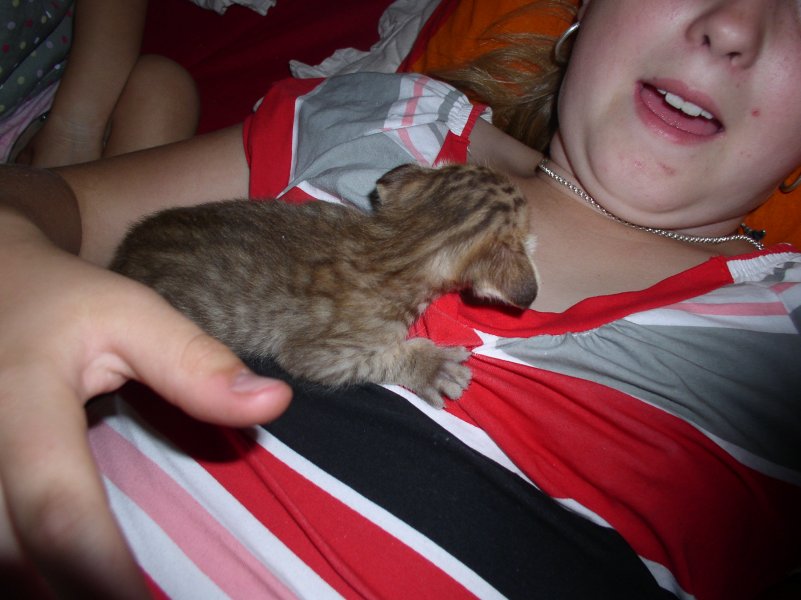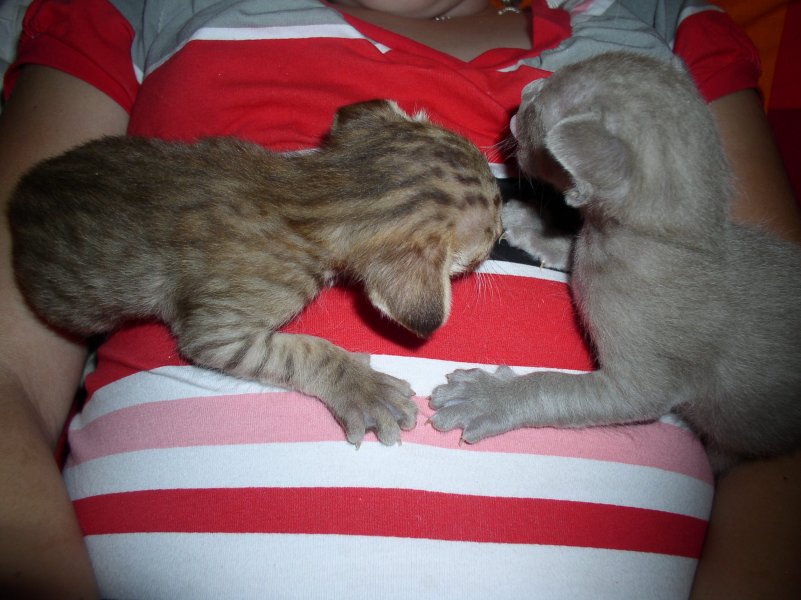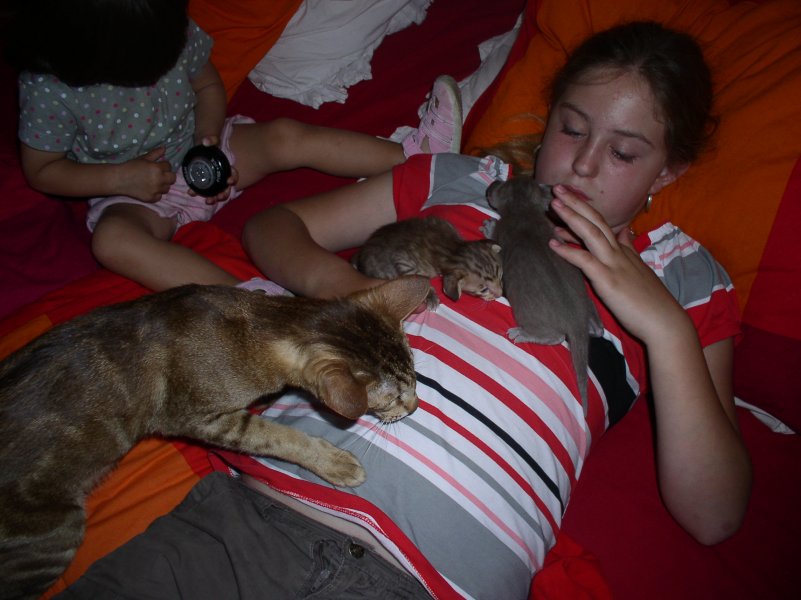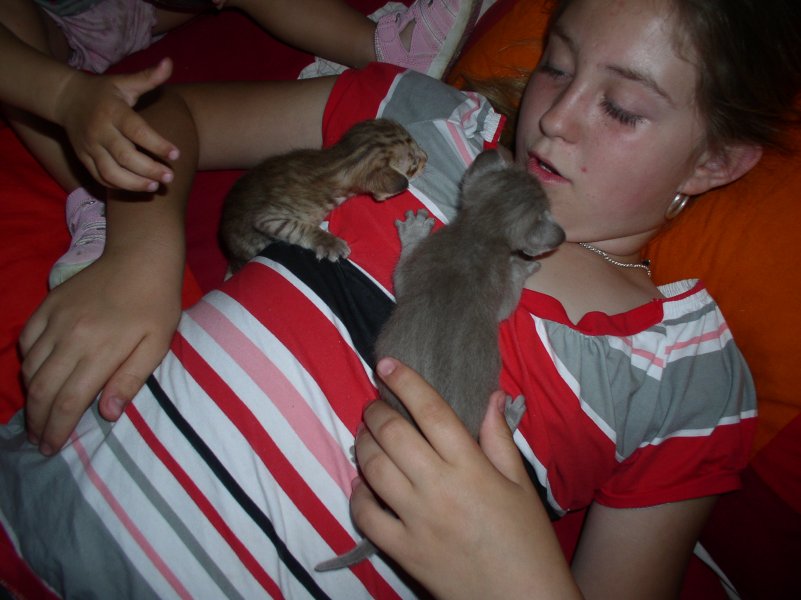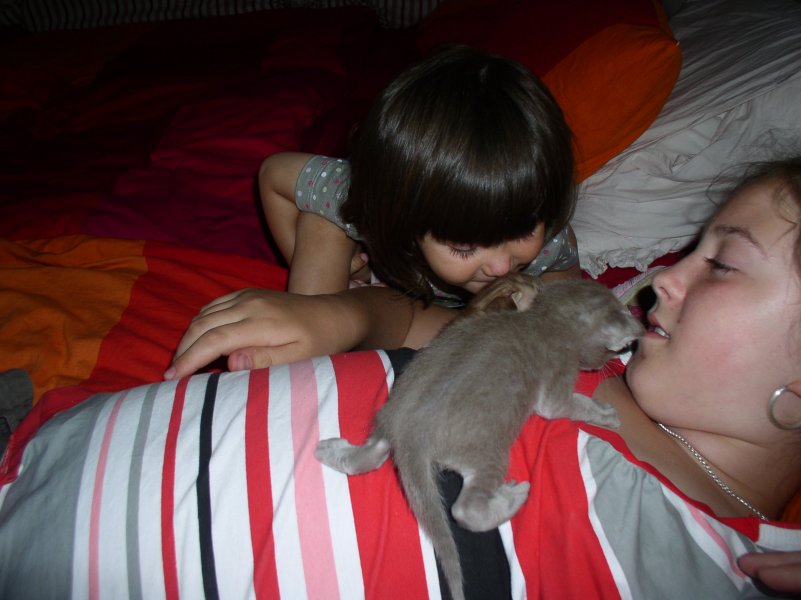 KITTENS AND MUM - 14 days old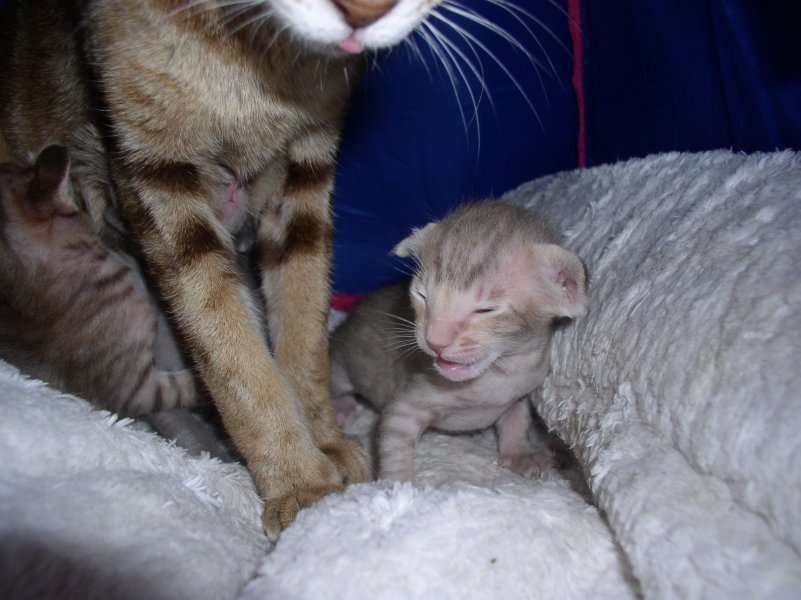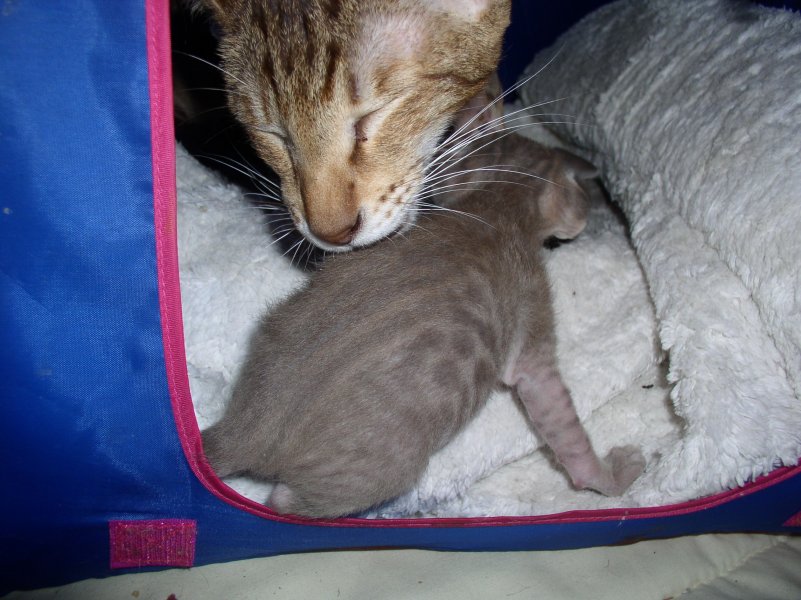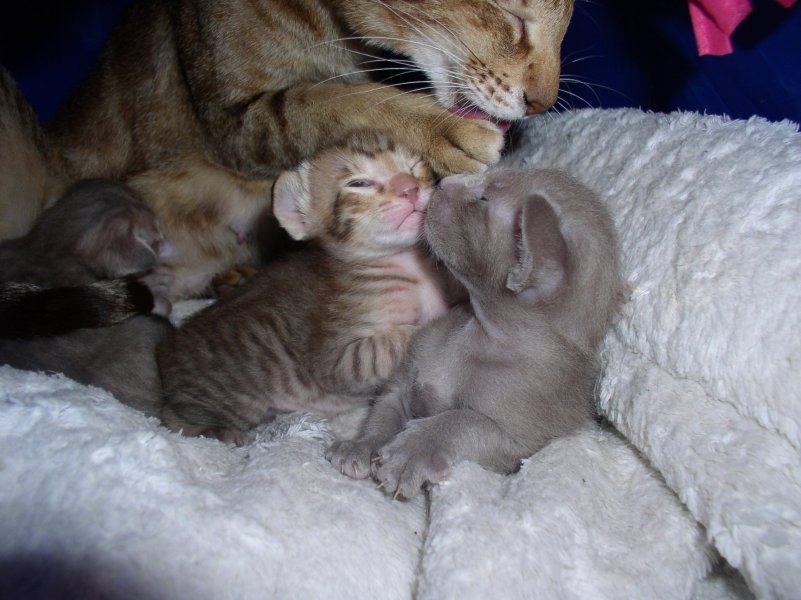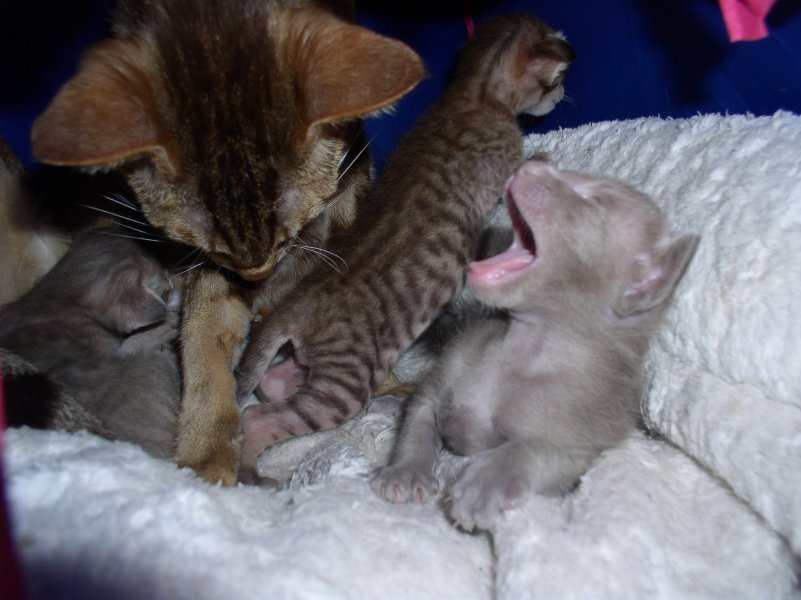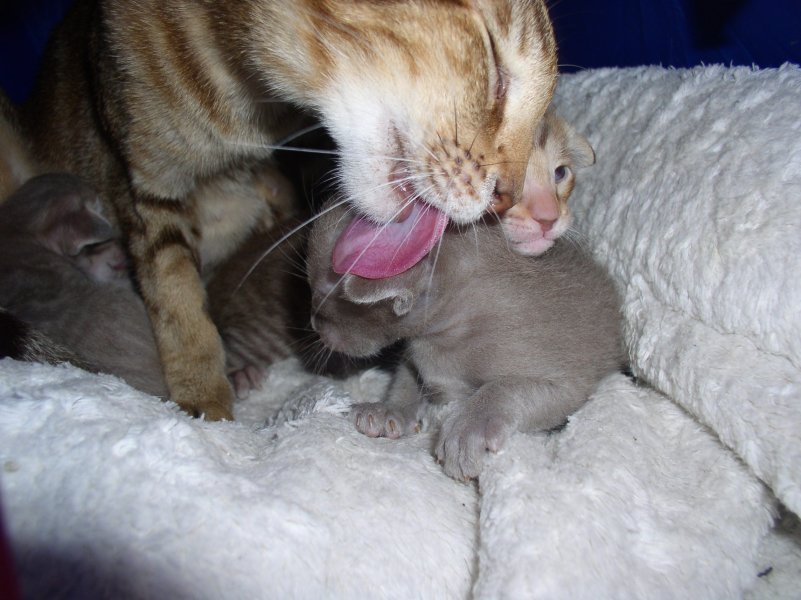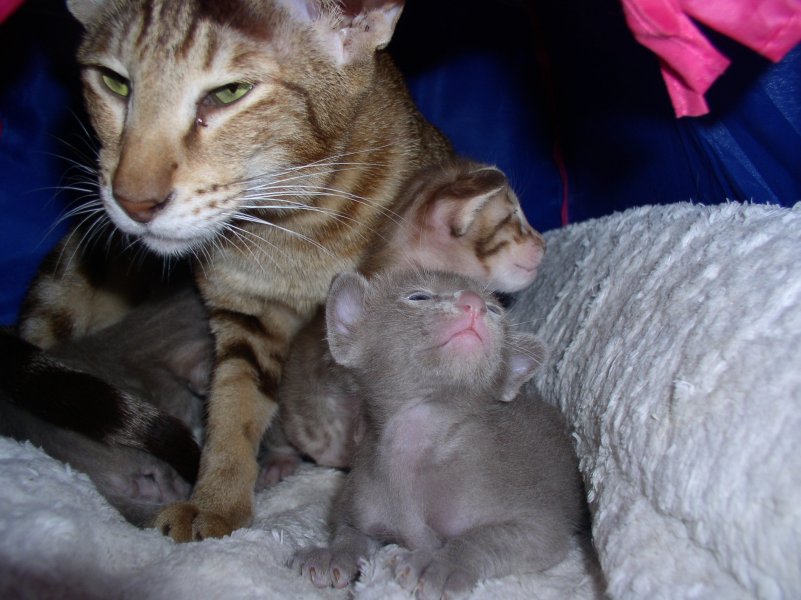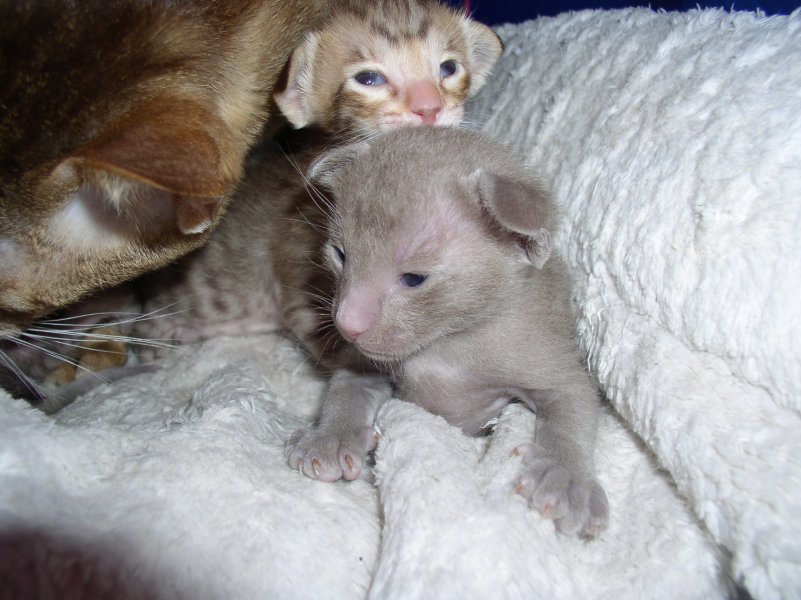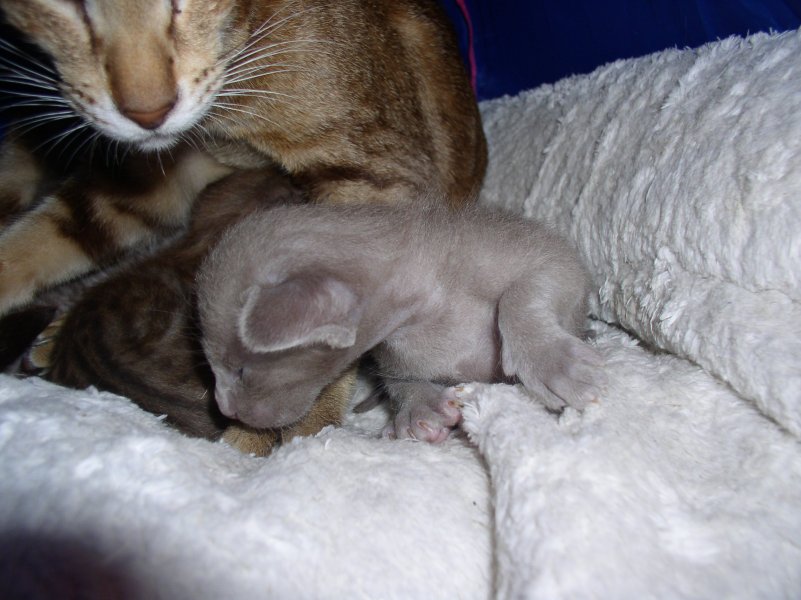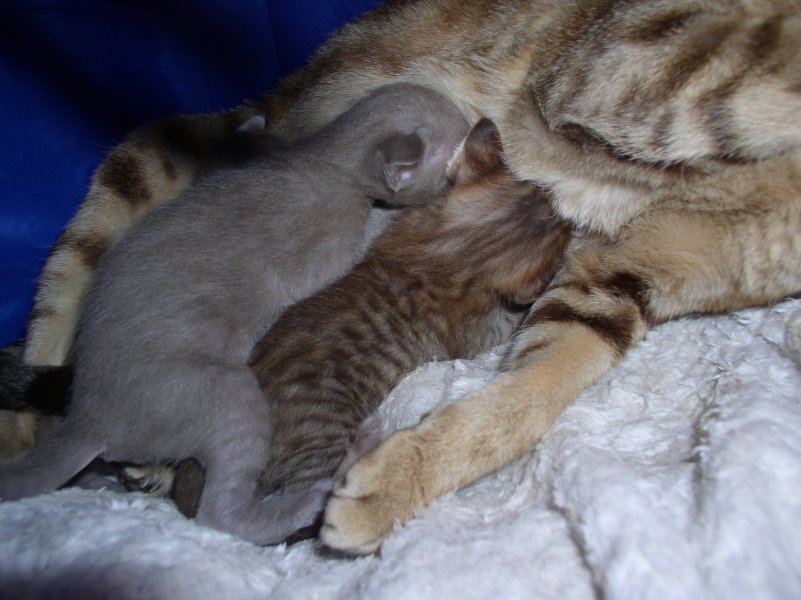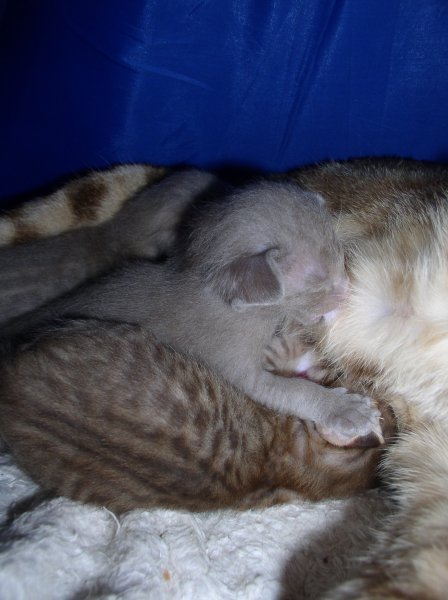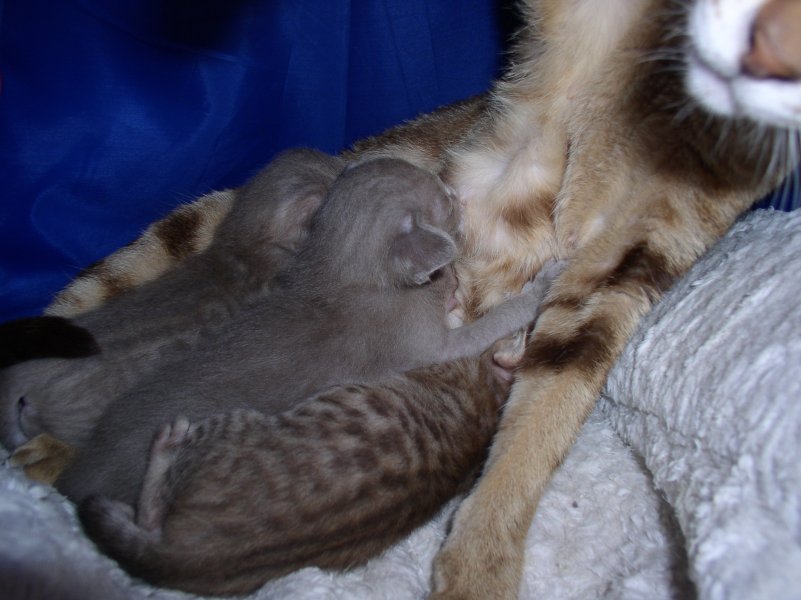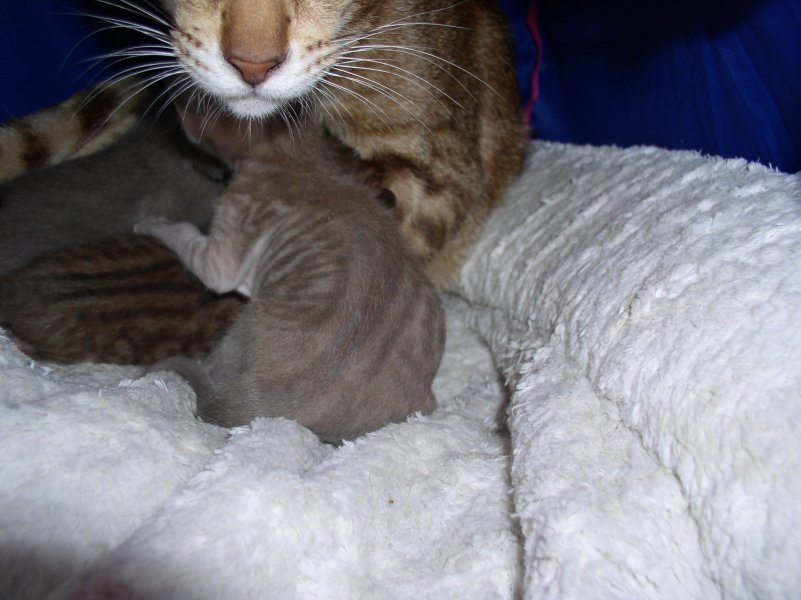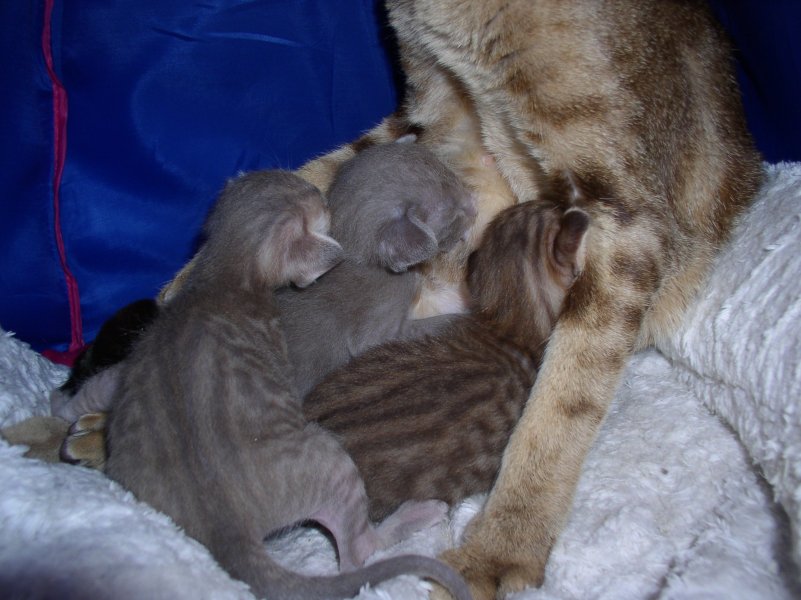 PICTURE OF KITTENS - 13 days old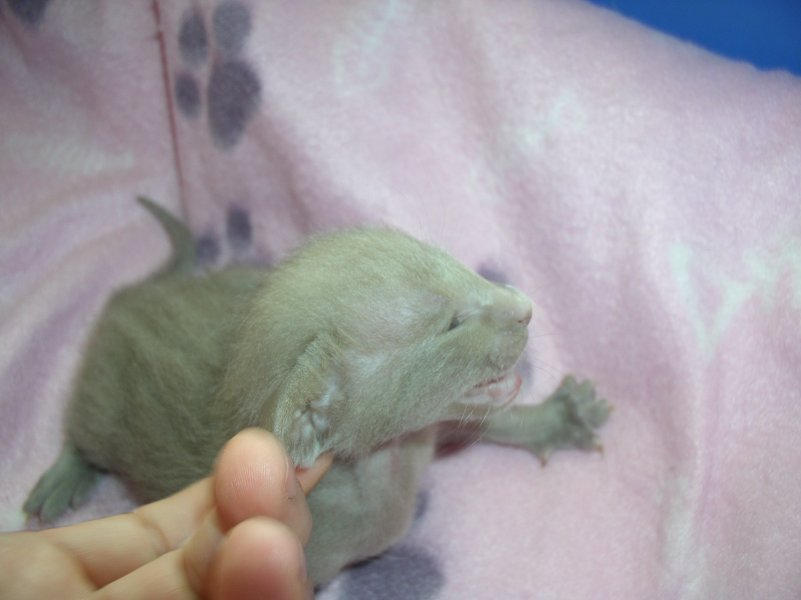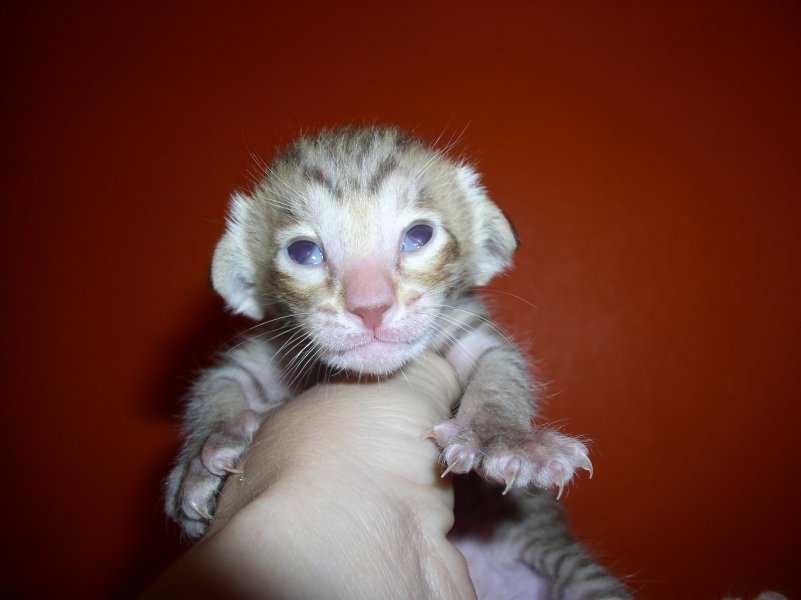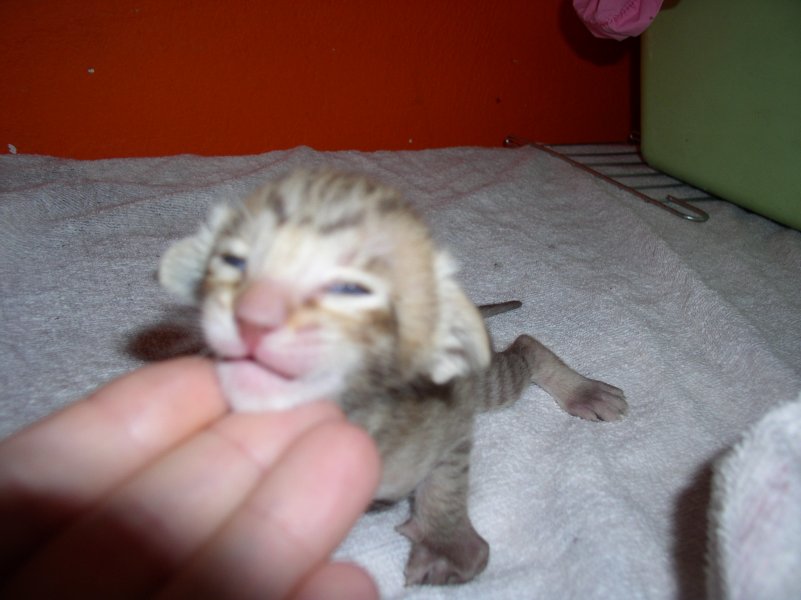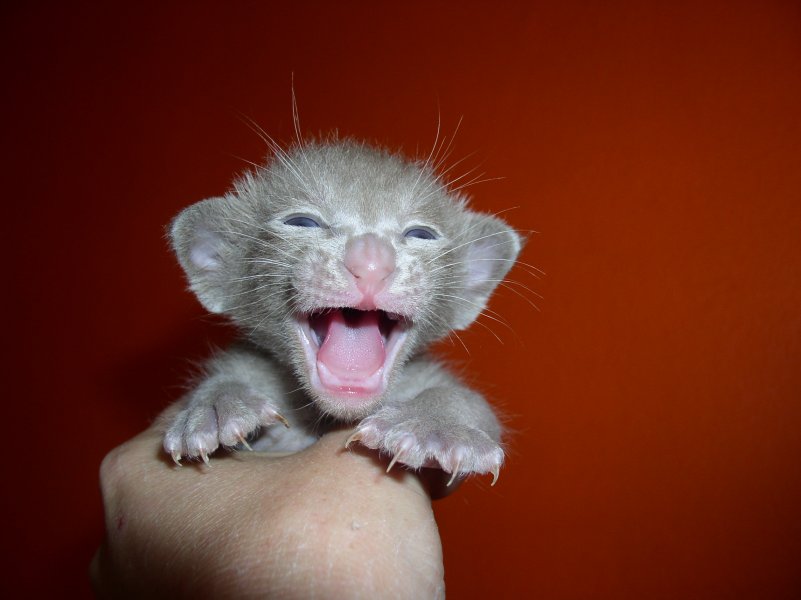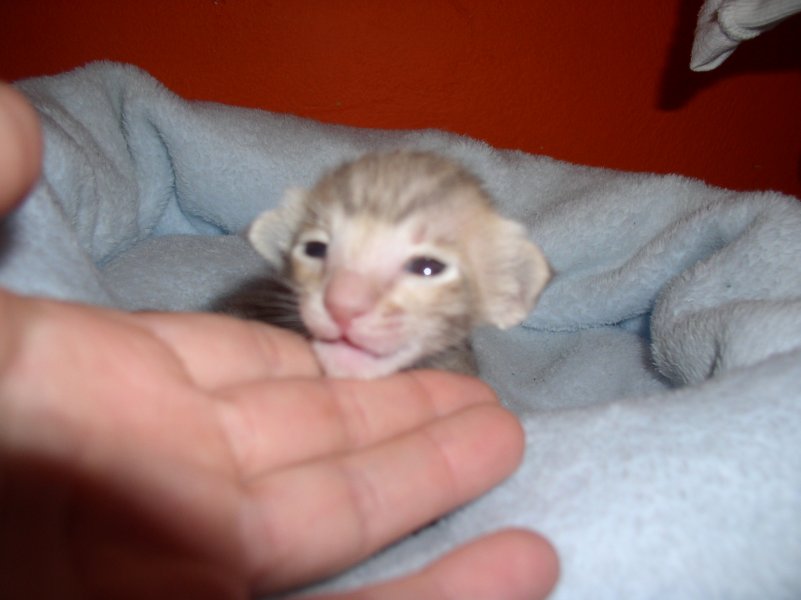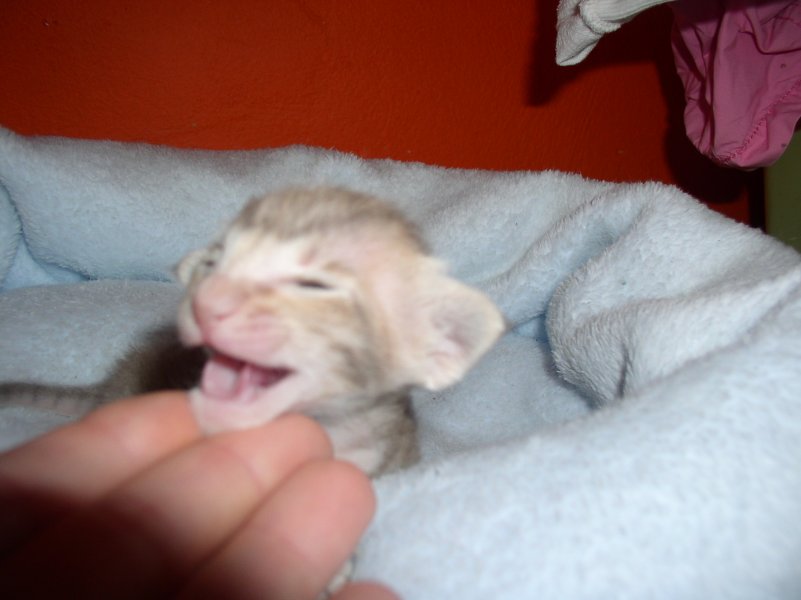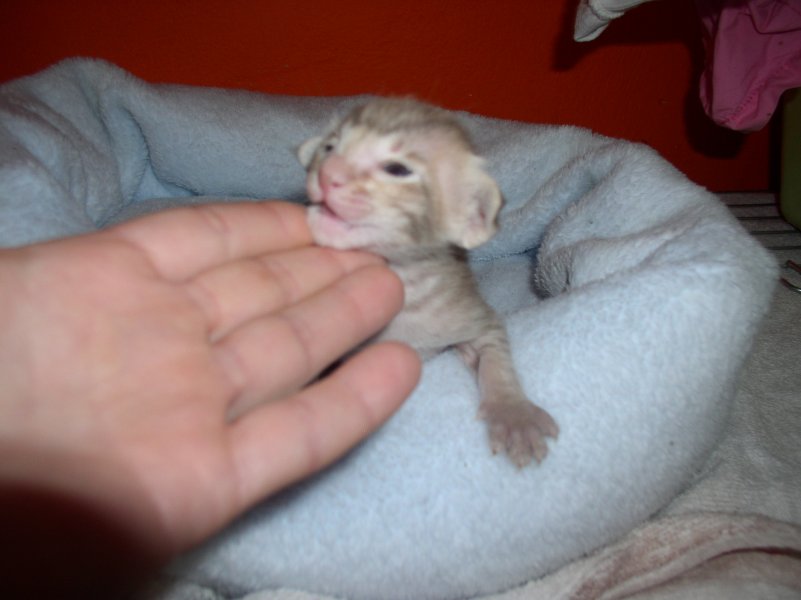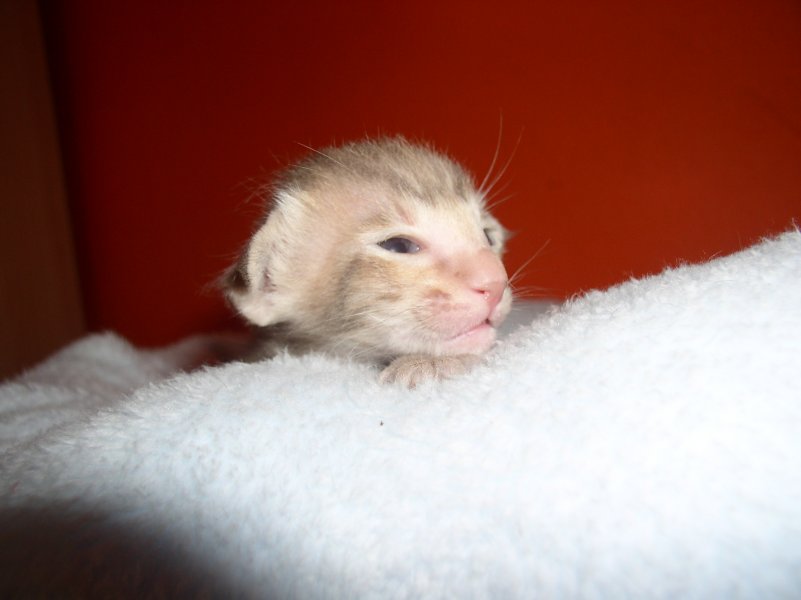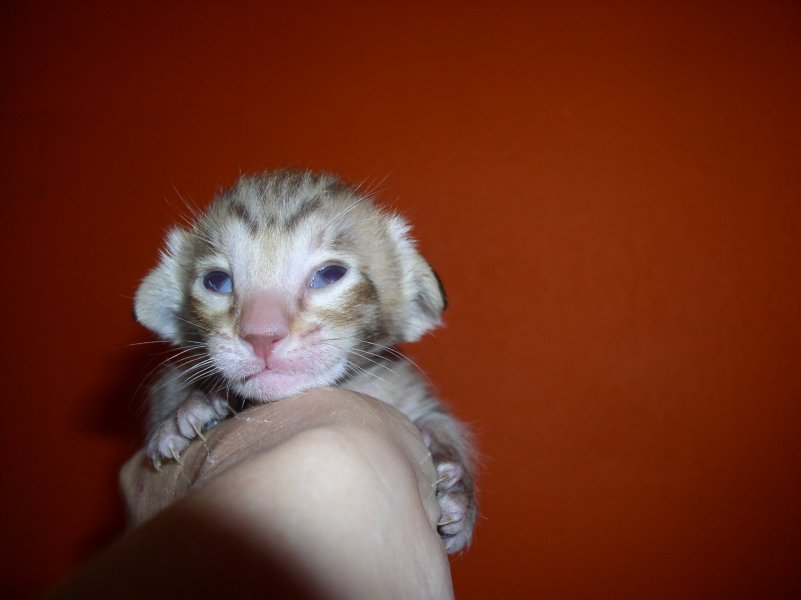 PICTURE OF KITTENS - 12 days old - all kittens have over 270 g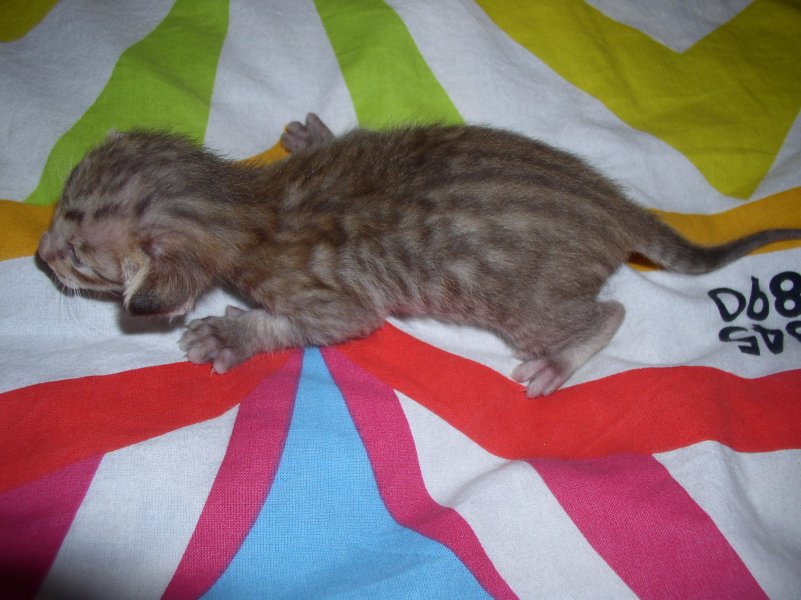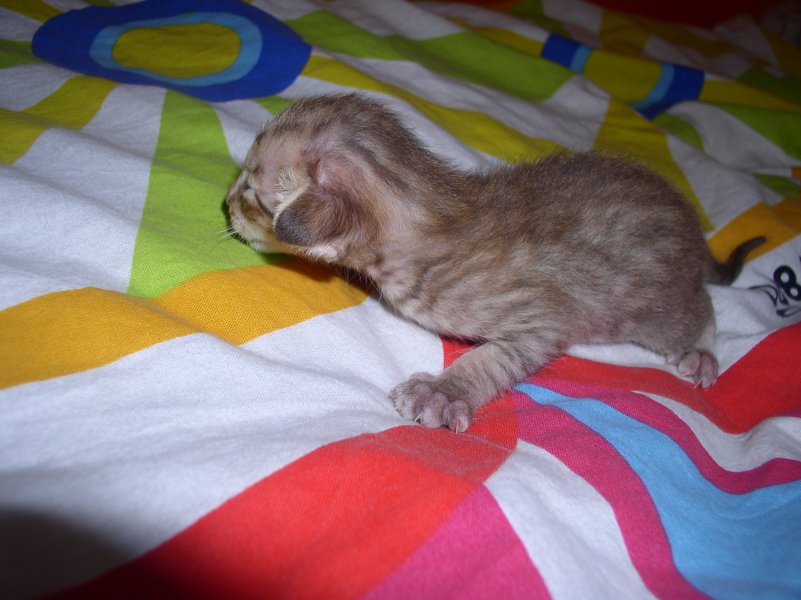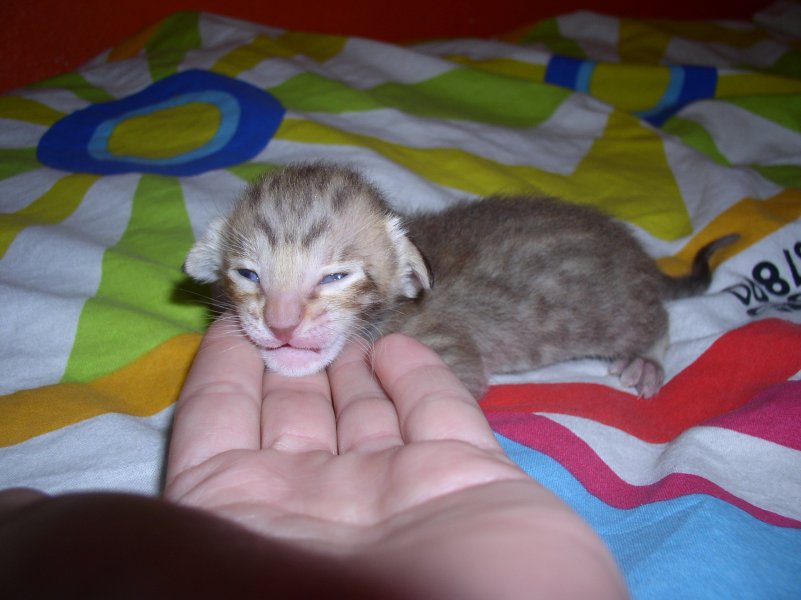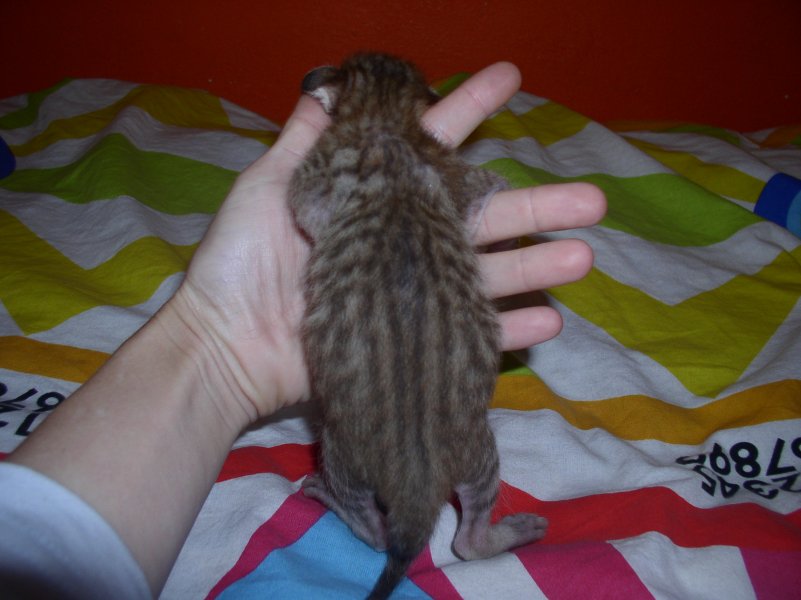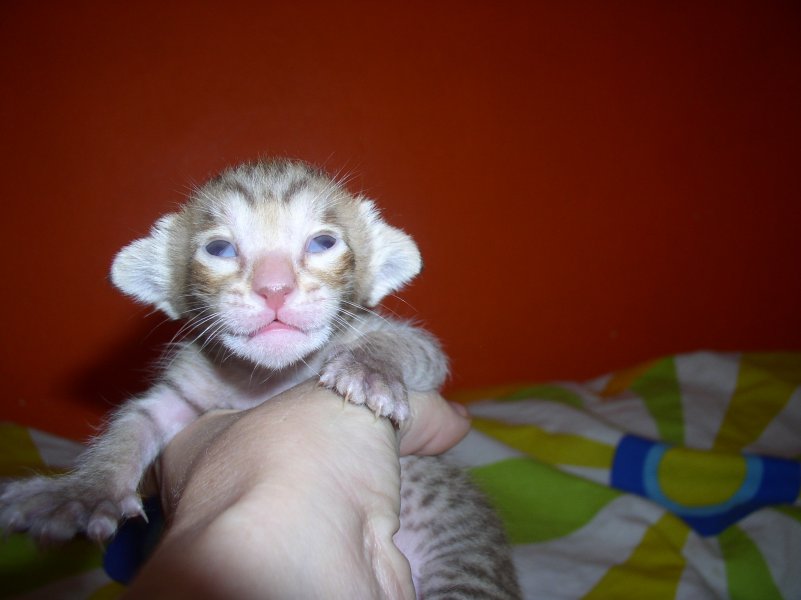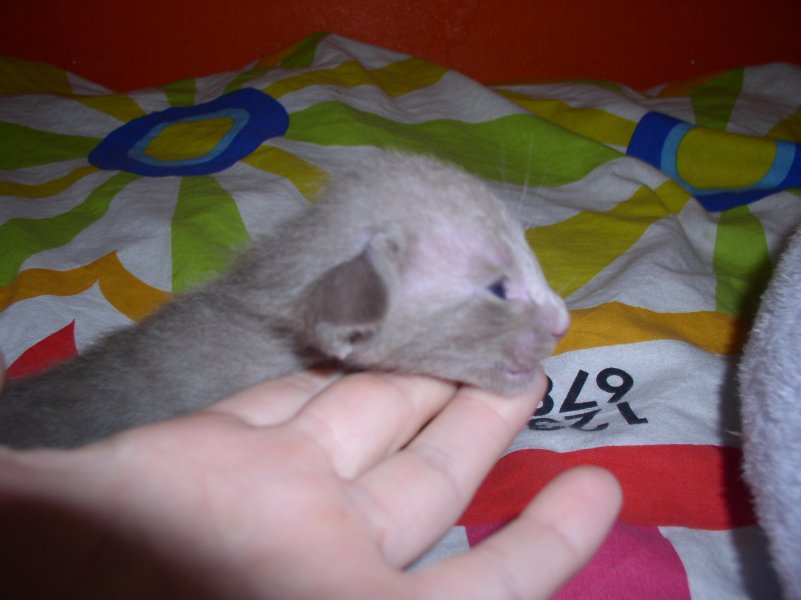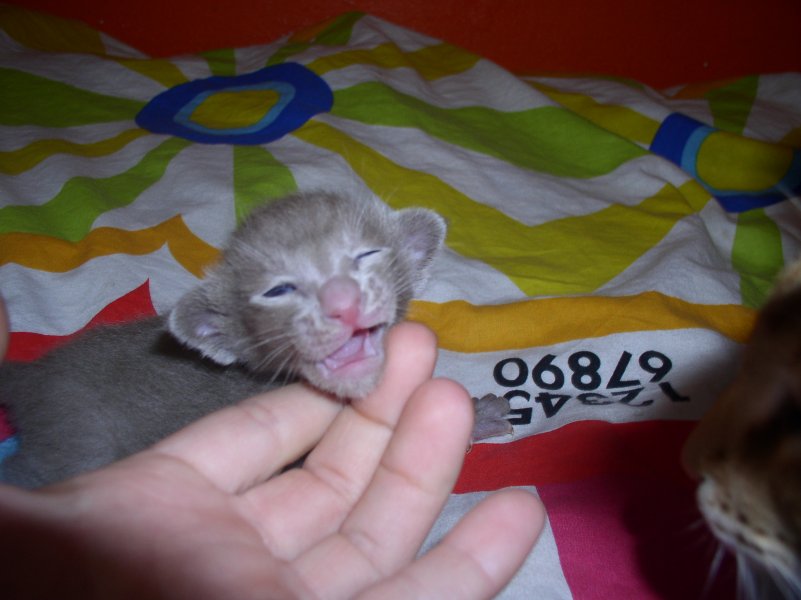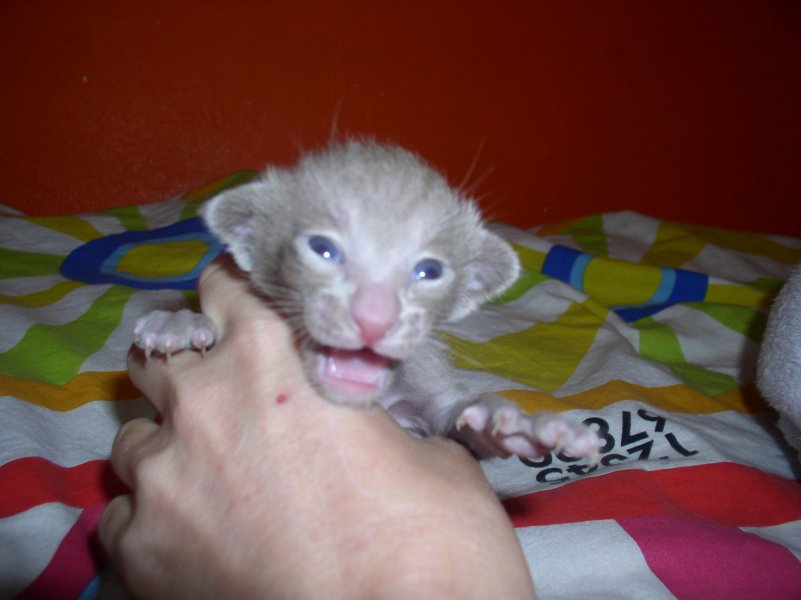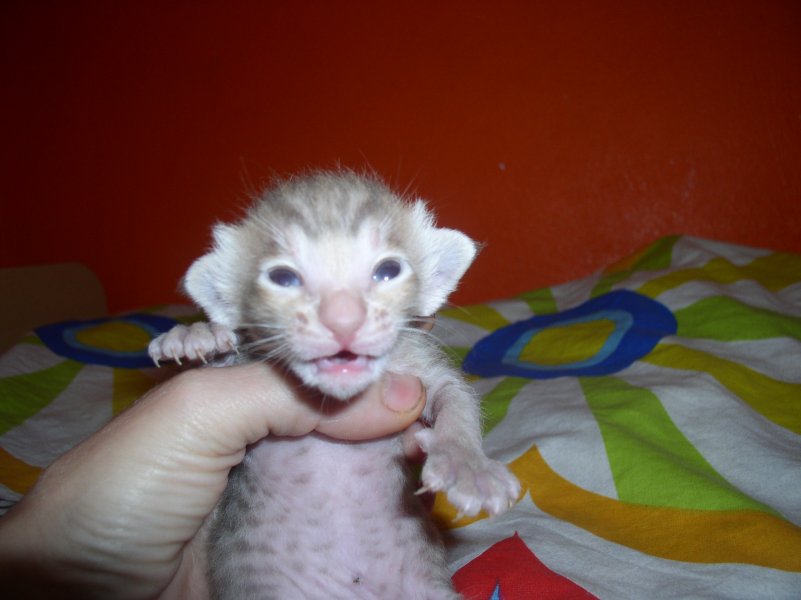 PICTURES OF KITTENS - 8 days old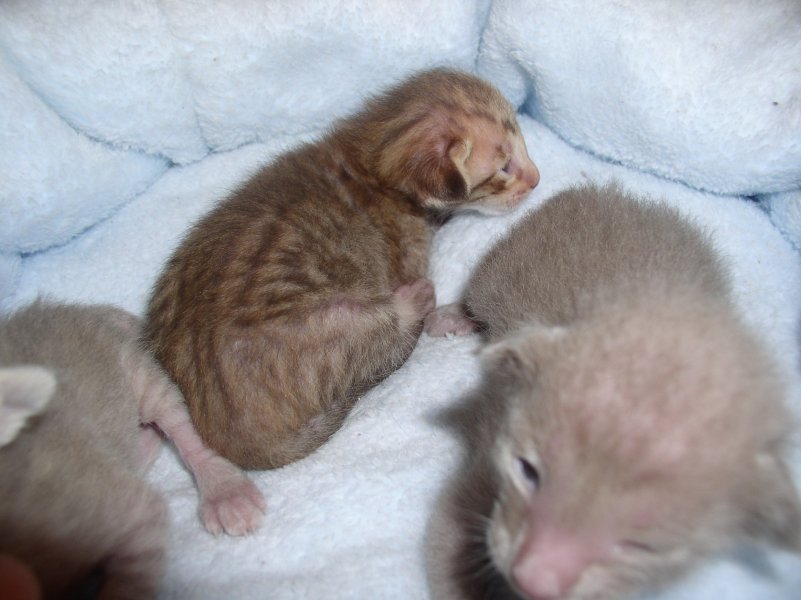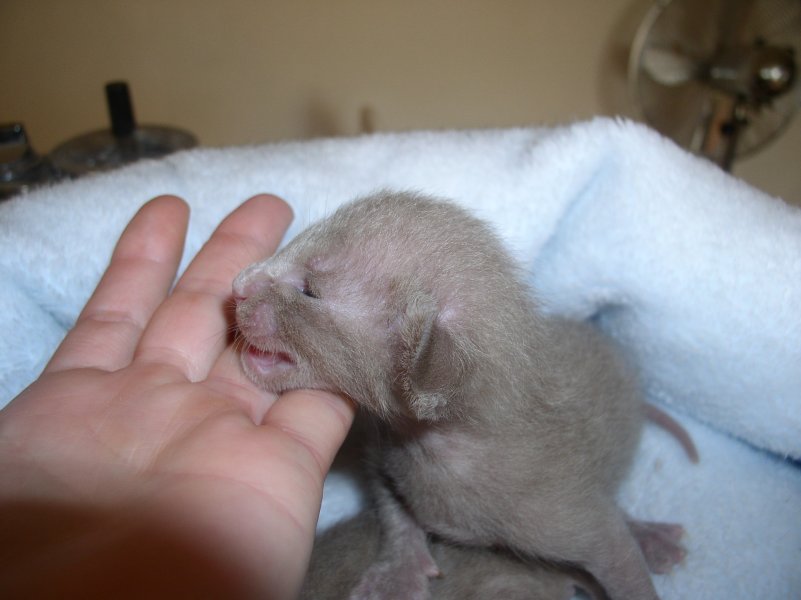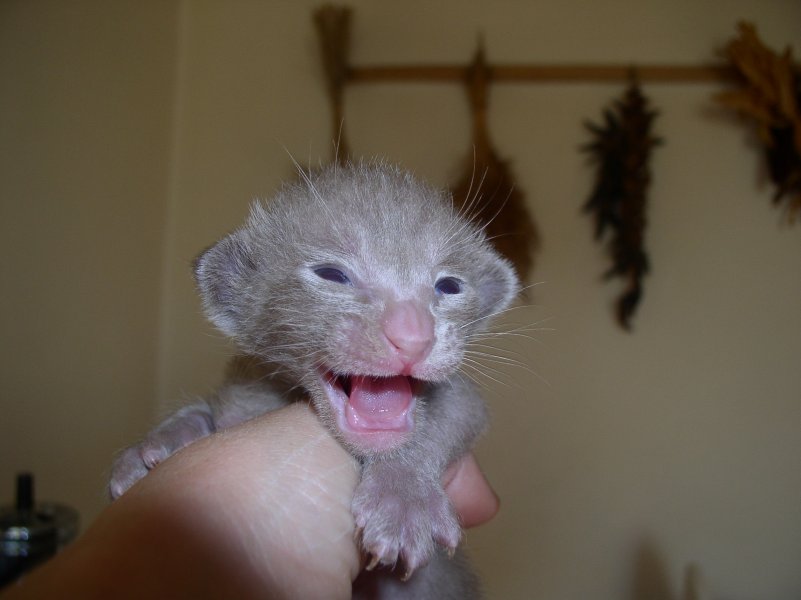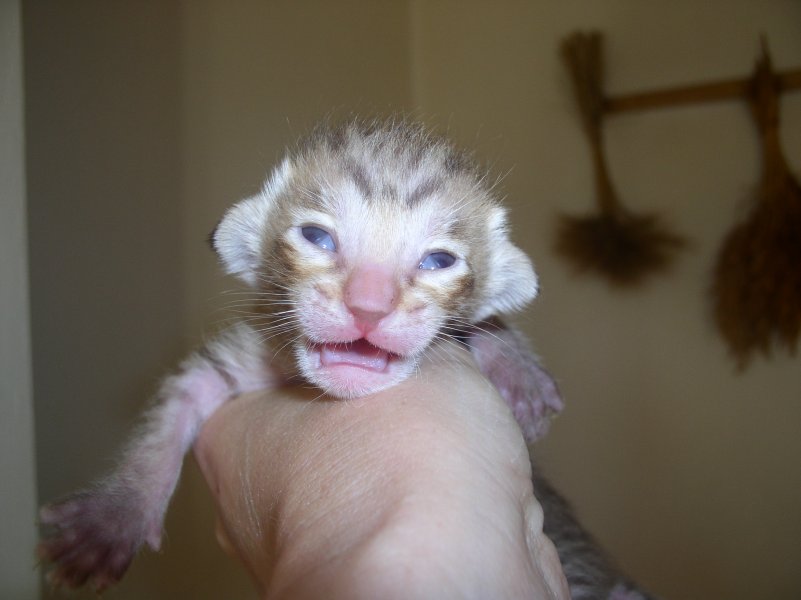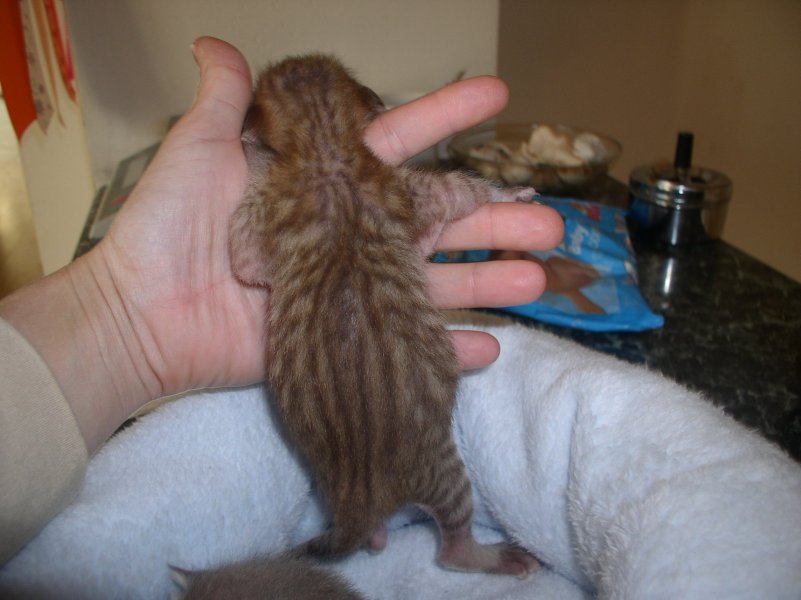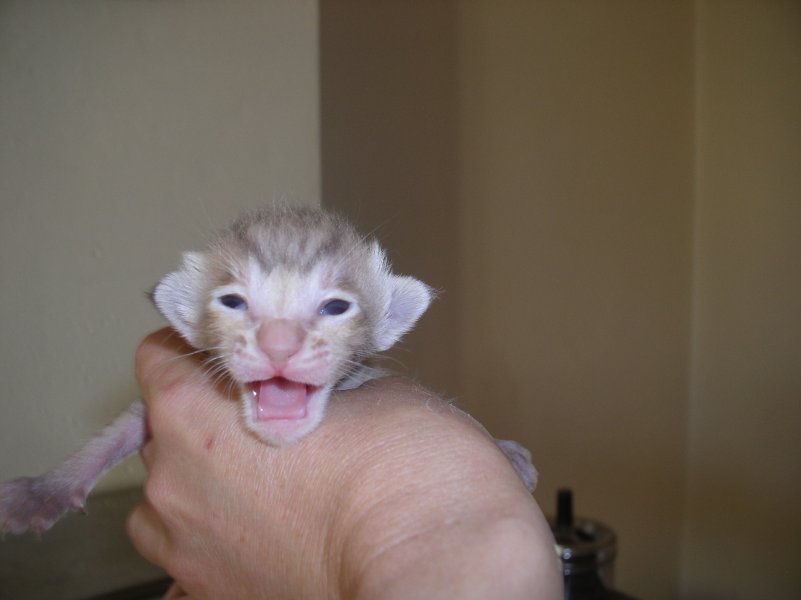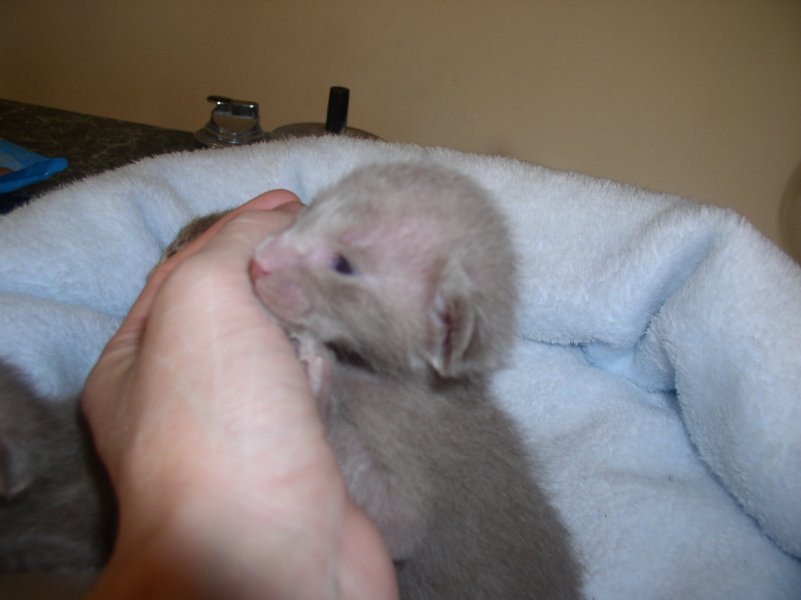 PICTURES OF KITTENS - 4 days old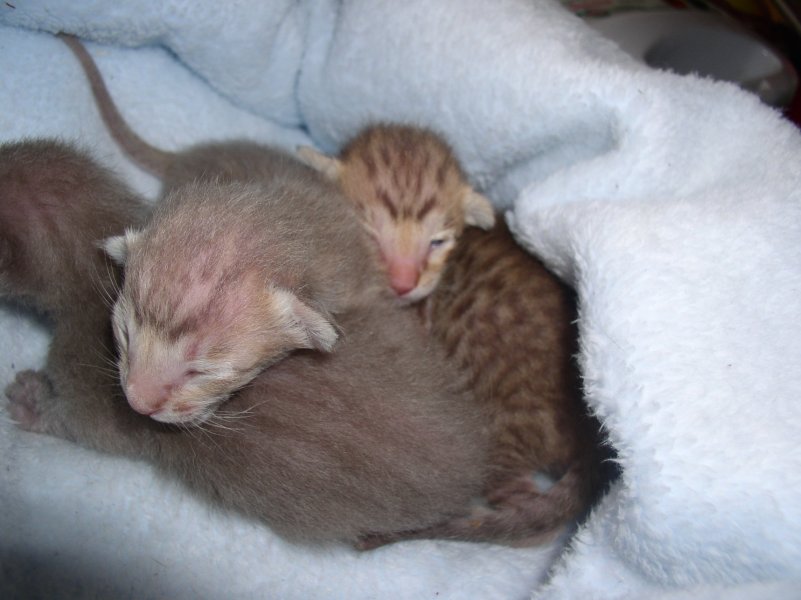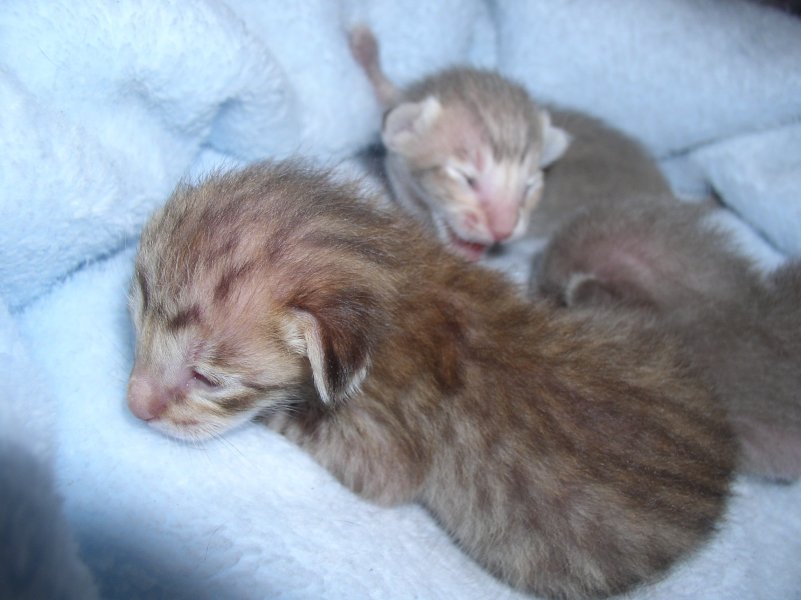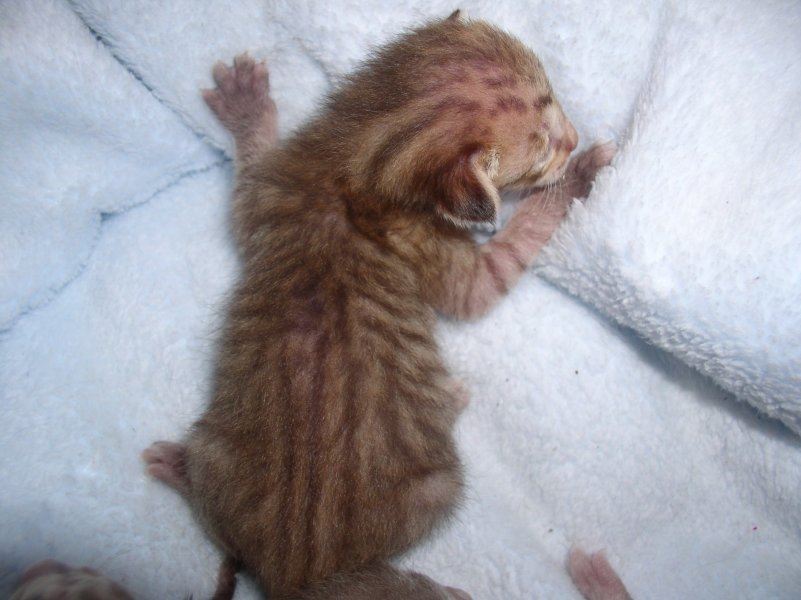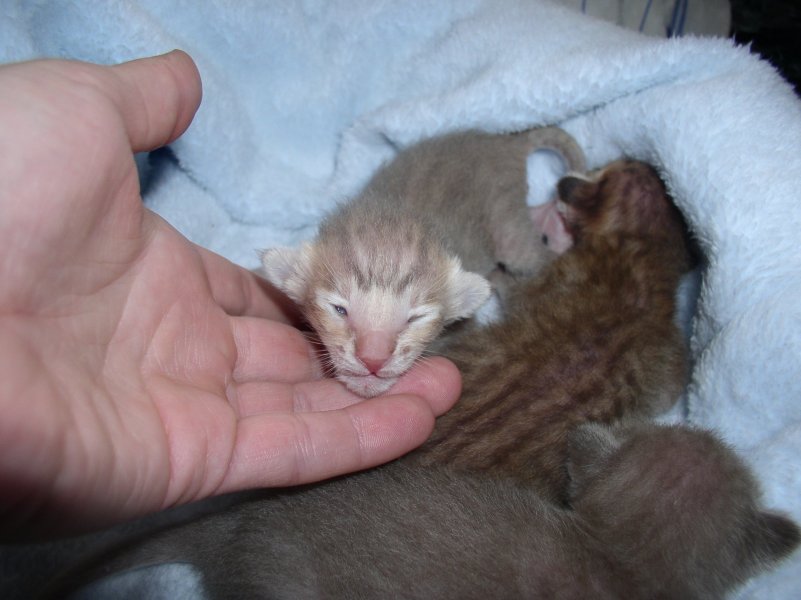 MALE OSH c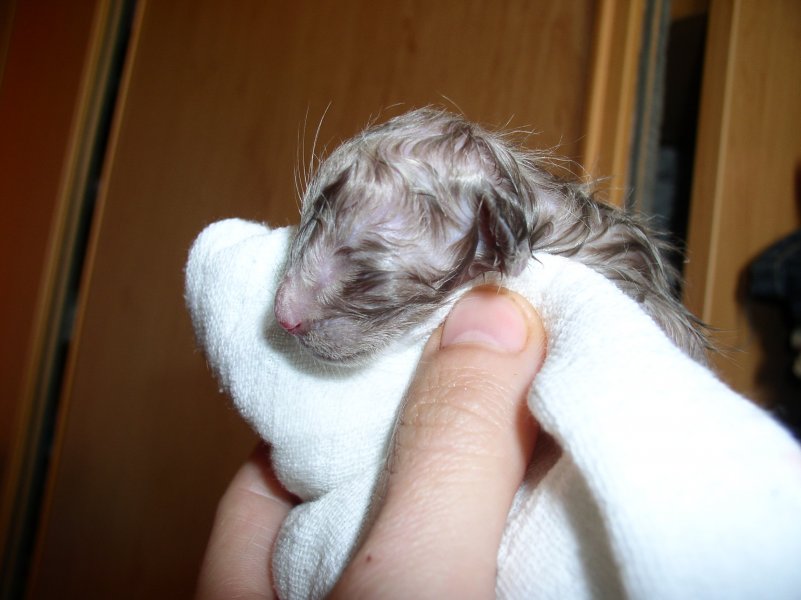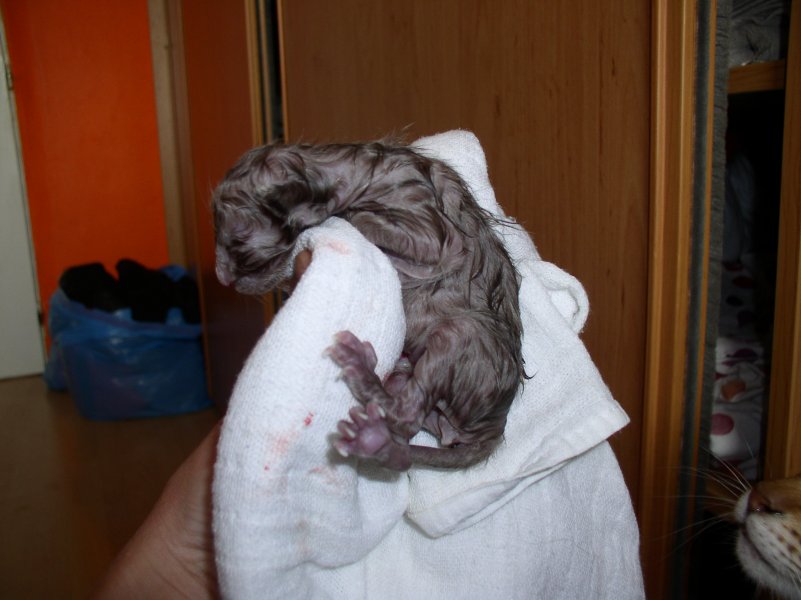 1 day old - few minutes after birth - his weight was 115g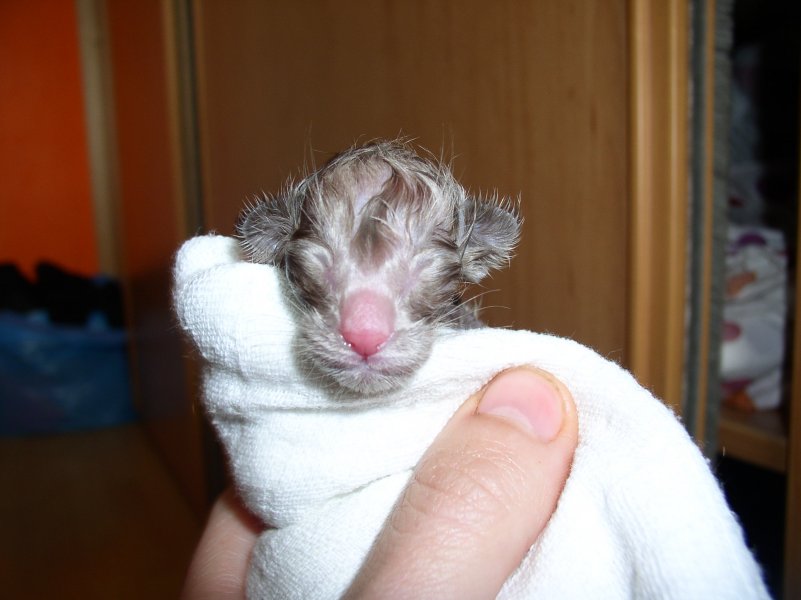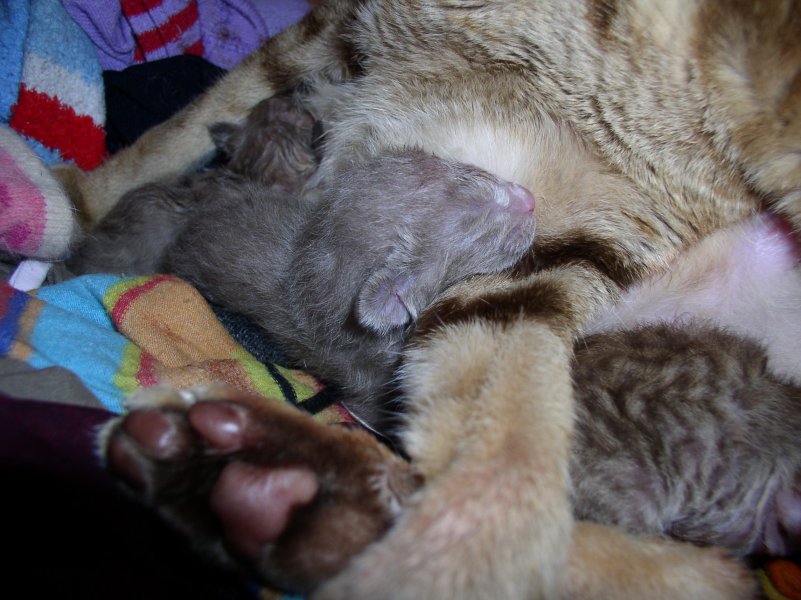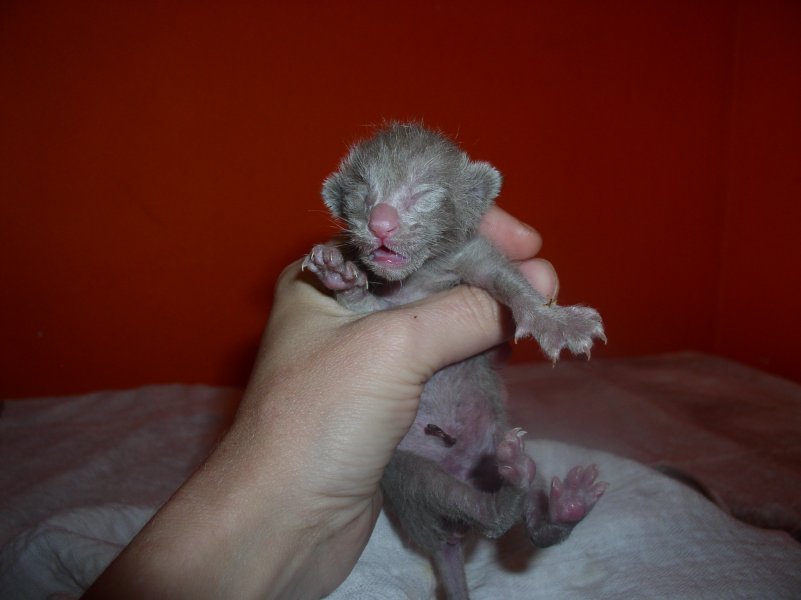 Day 2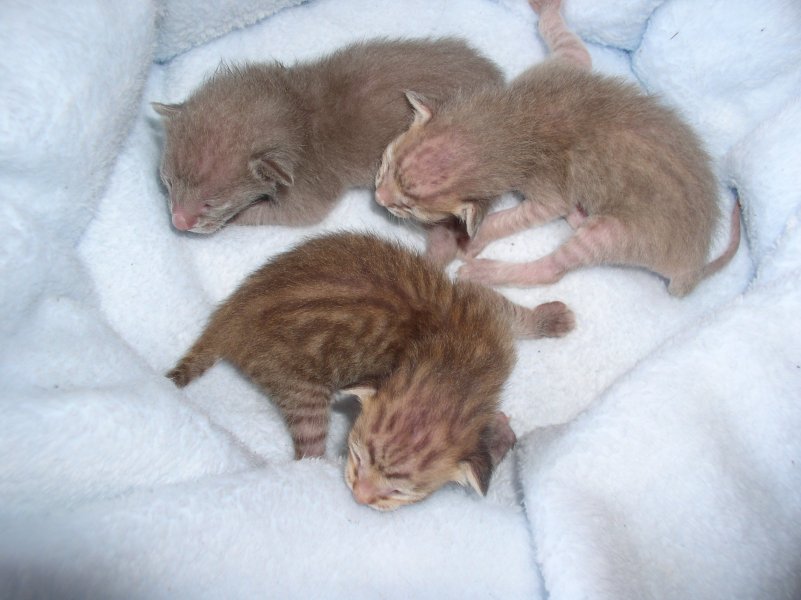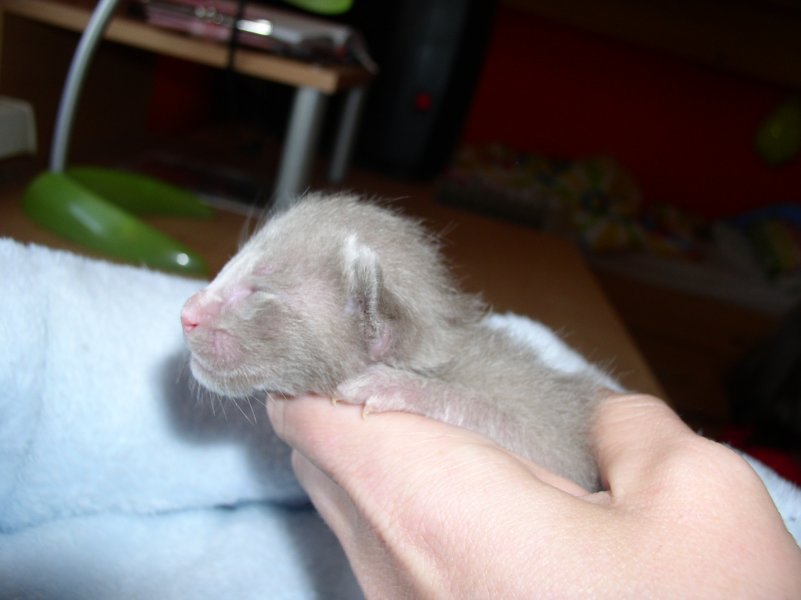 Day 3
Male OSH b 24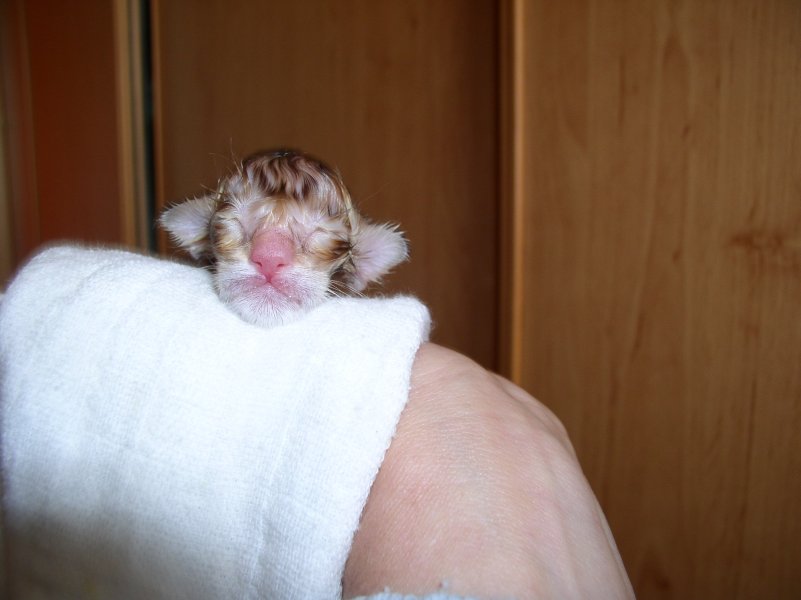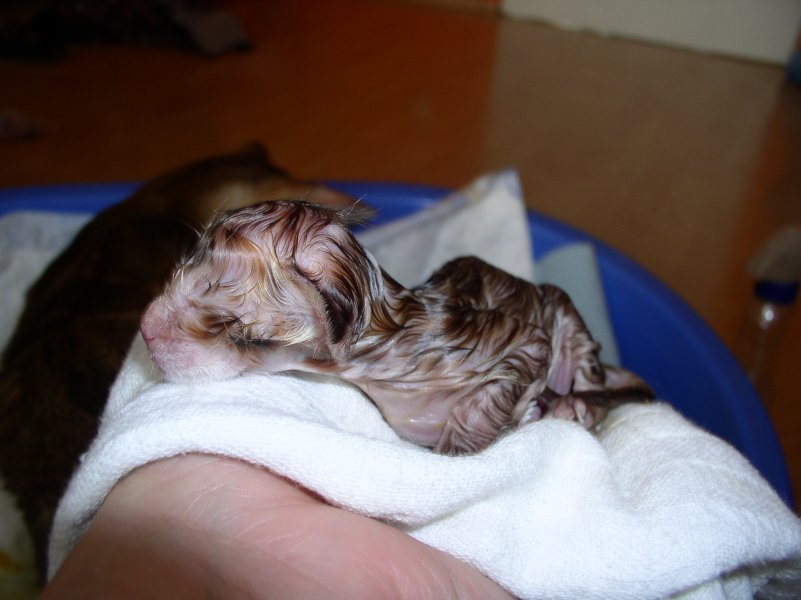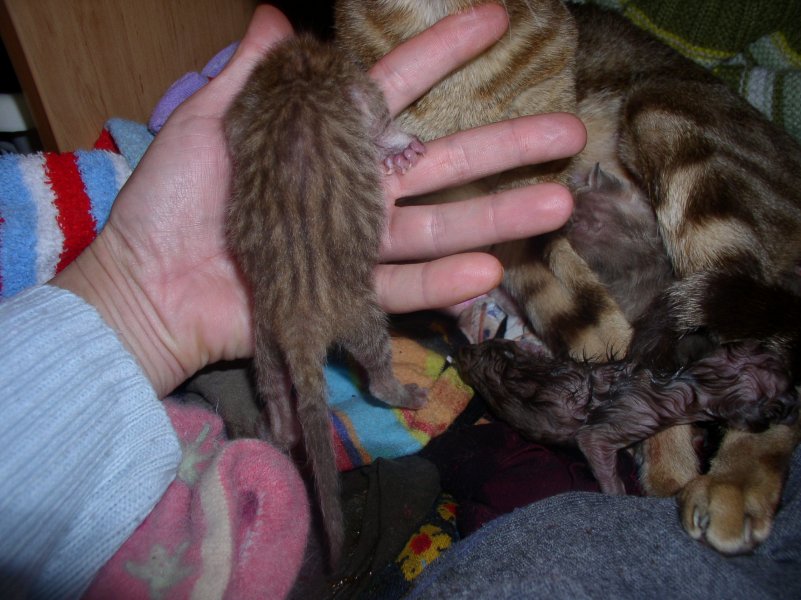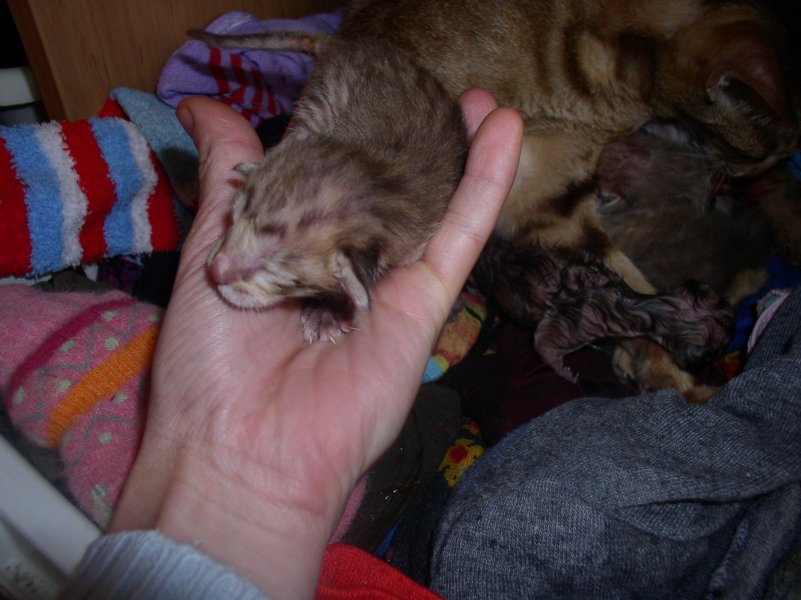 1 day old - birth weight - 112 g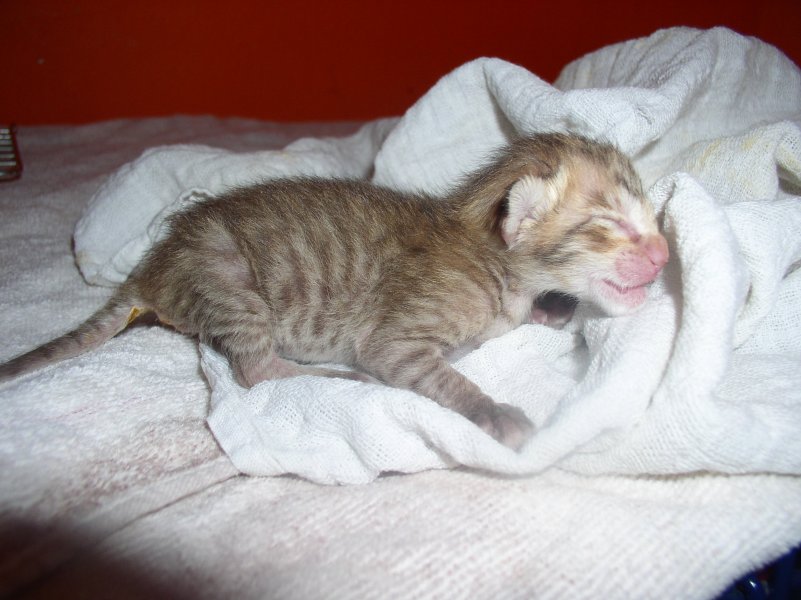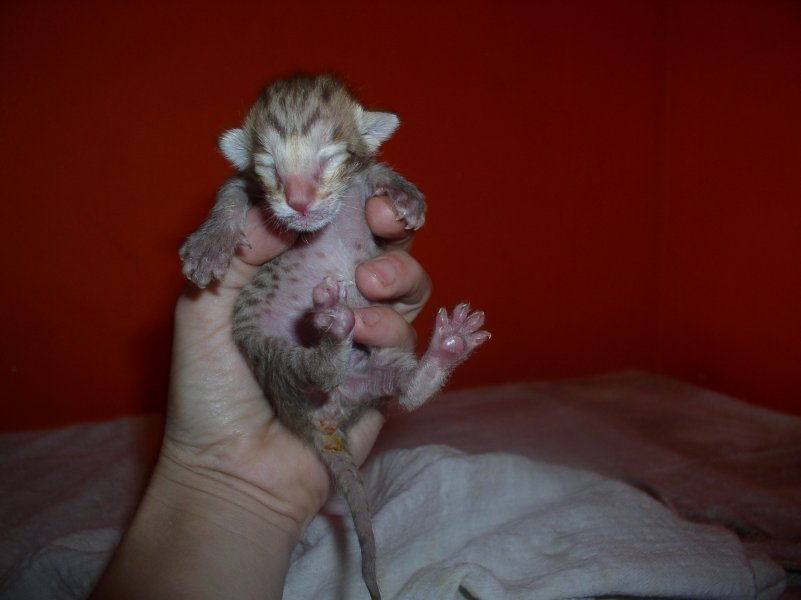 Day 2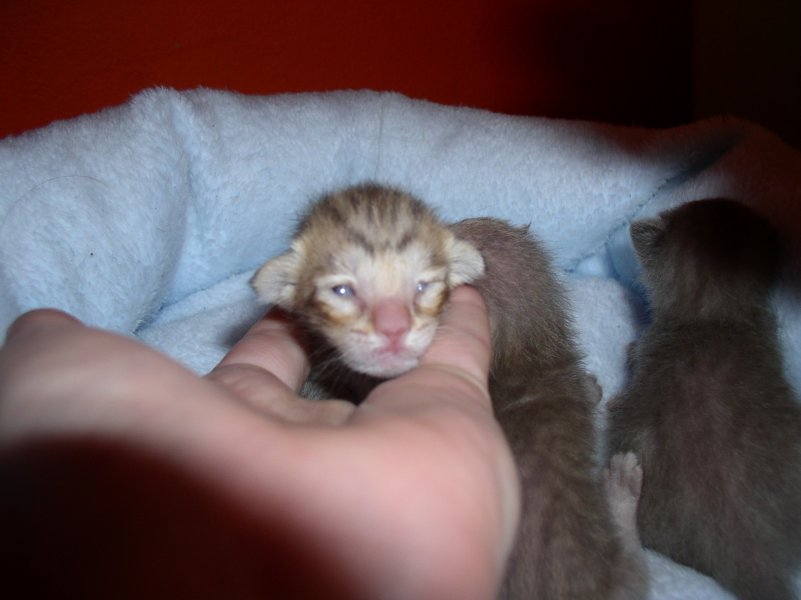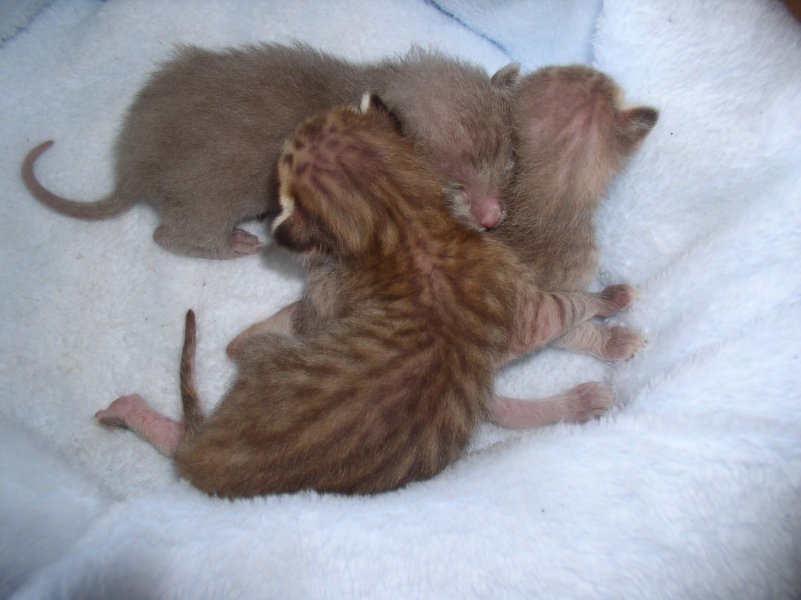 Day 3
MALE OSH c 24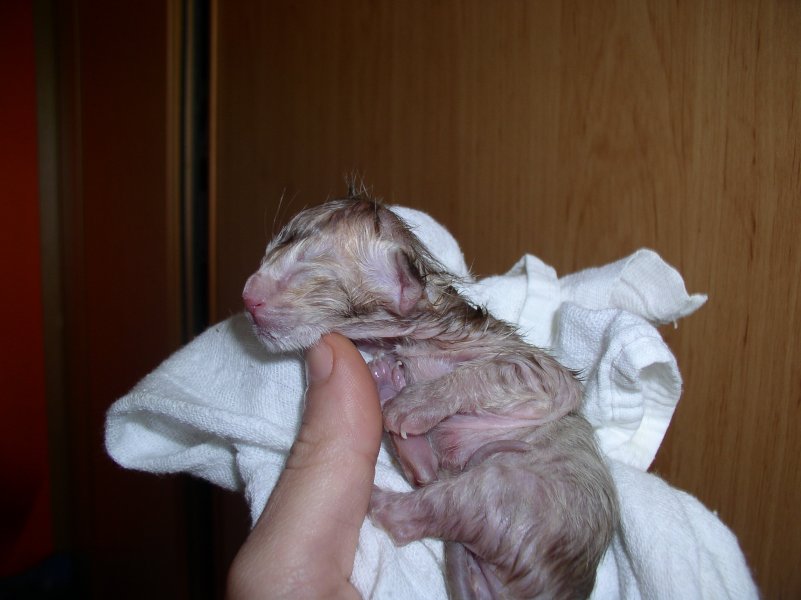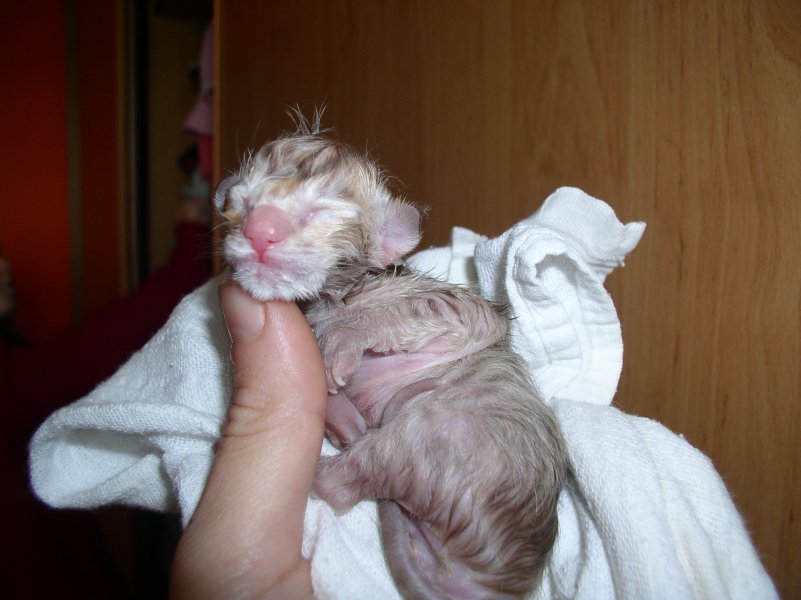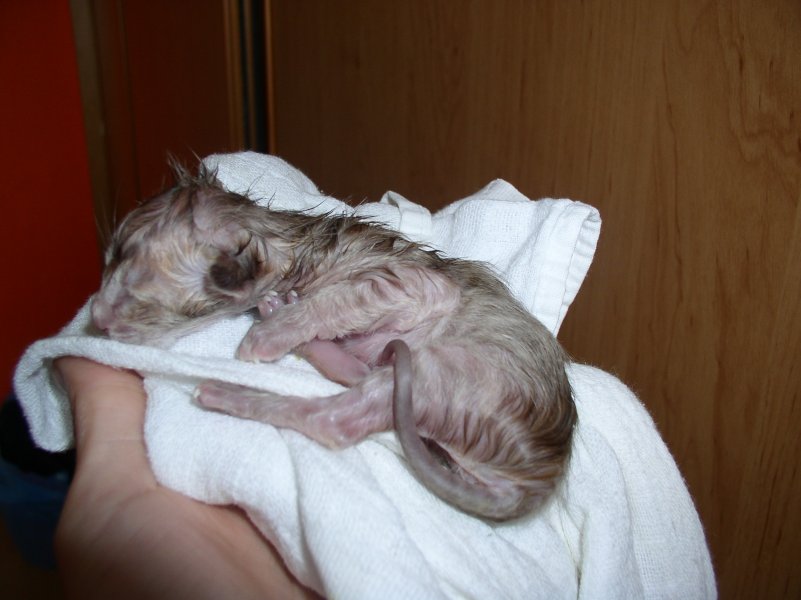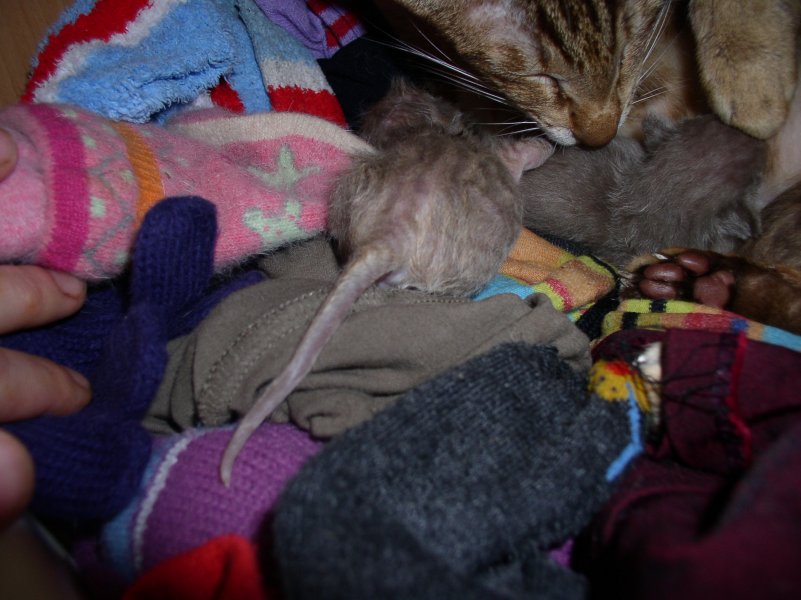 1 day old - birth weight - 105 g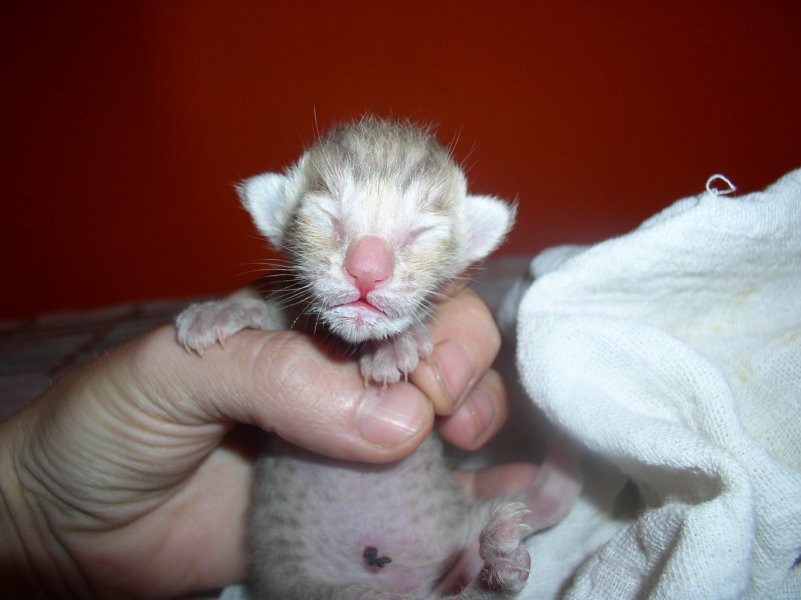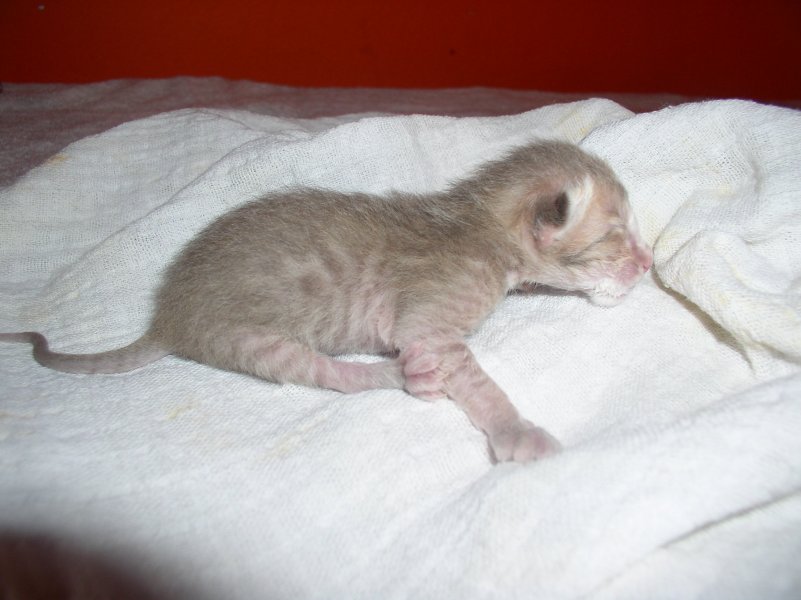 Day 2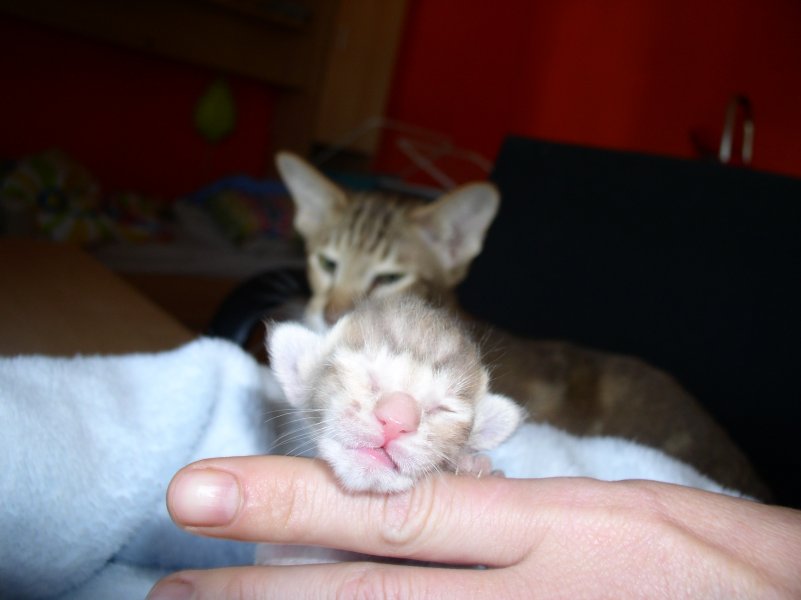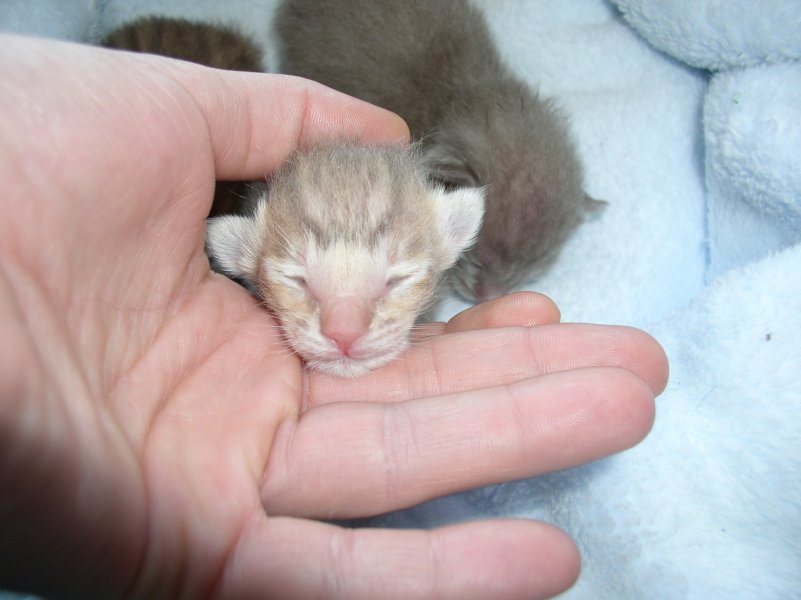 Day 3
Male OSH b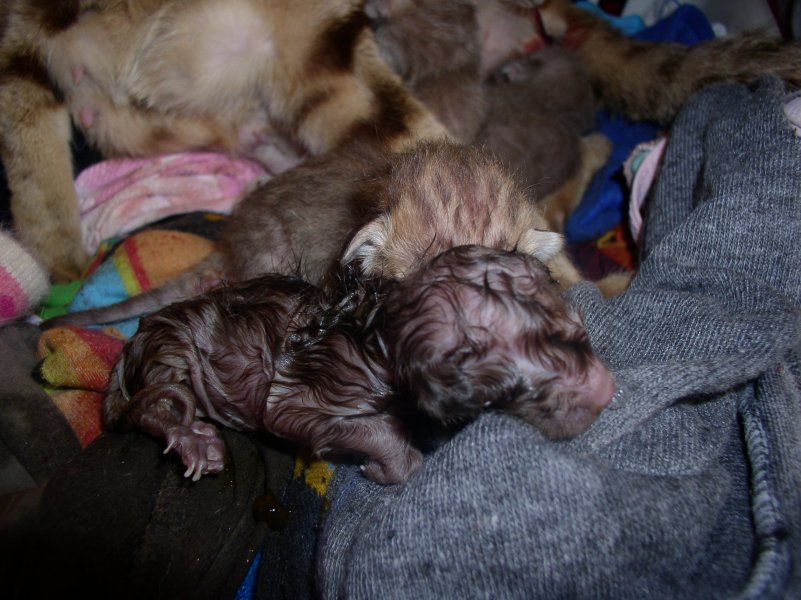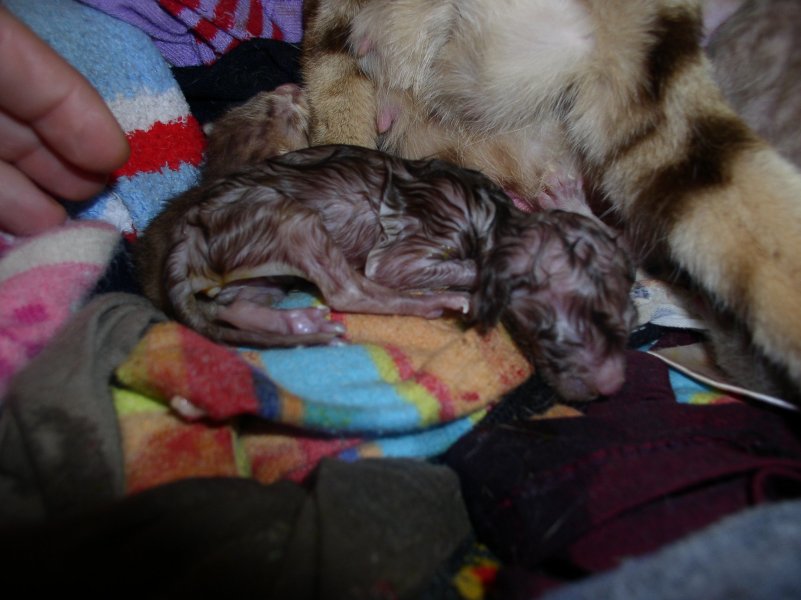 1 day old - birth weight - 79g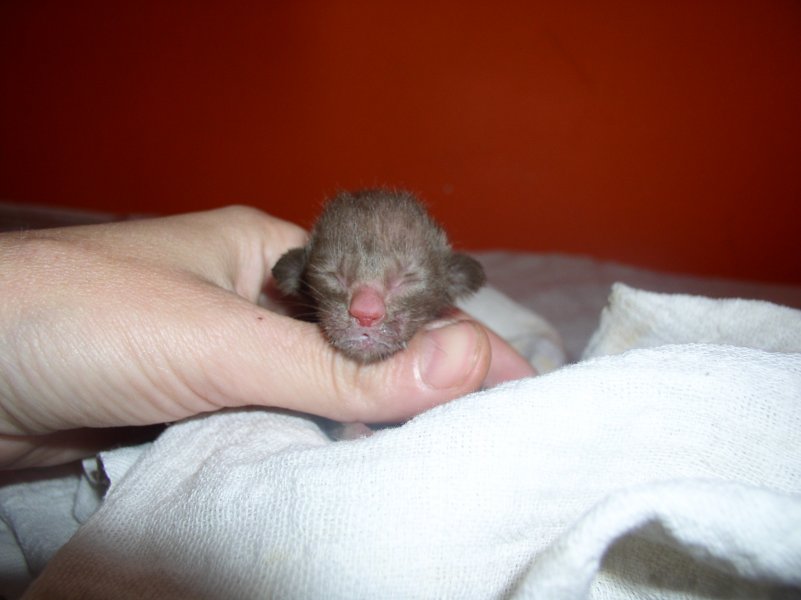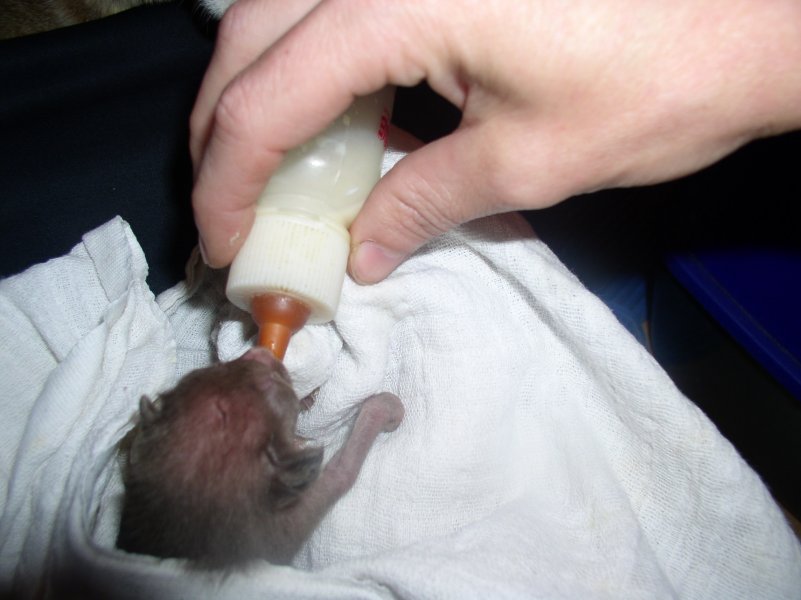 We lost havana kitten 3 days after birth.............
Please, don´t panic on mess around kitties, Manar is human being and refuse to give birth where I like, prepare and clean, she found excellent plase this time, wardrobe of my older daughter Alessia and loved mess in her underwear :-))) Now only thinking how convince Manar to change place and Alessia asking if she may lend my underwear for tomorrow :-) Such a things happens too :-)))))) Have a look at Manar before labour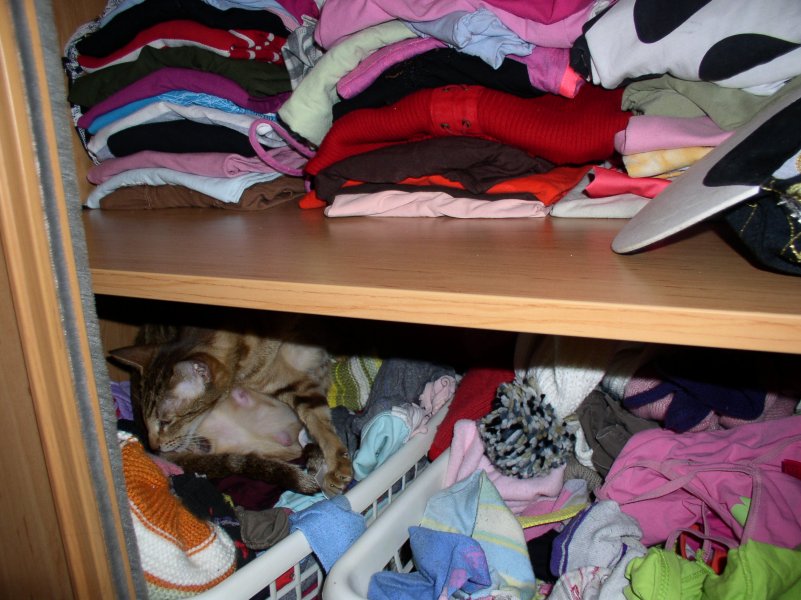 :-)))))))))))))))))))))))))))))))) maybe time to do some order xixixixixi
And here is Manar day after labour !!!!!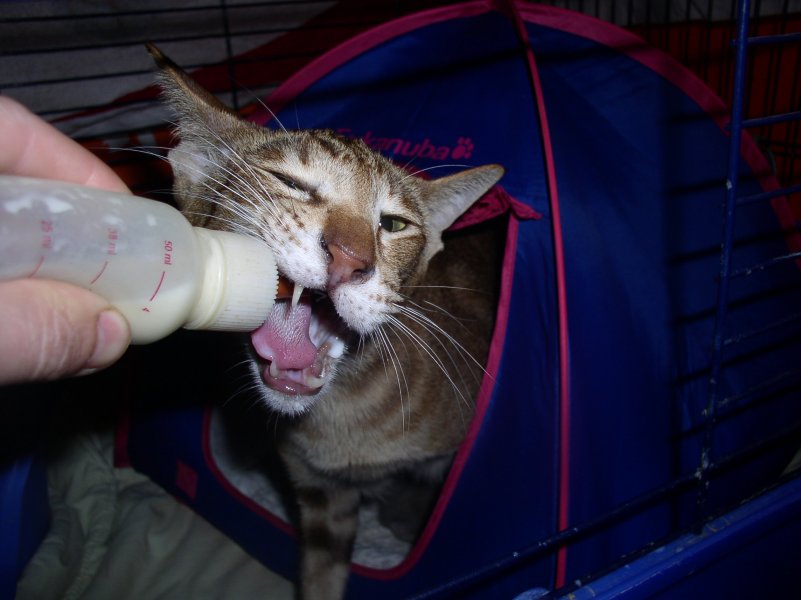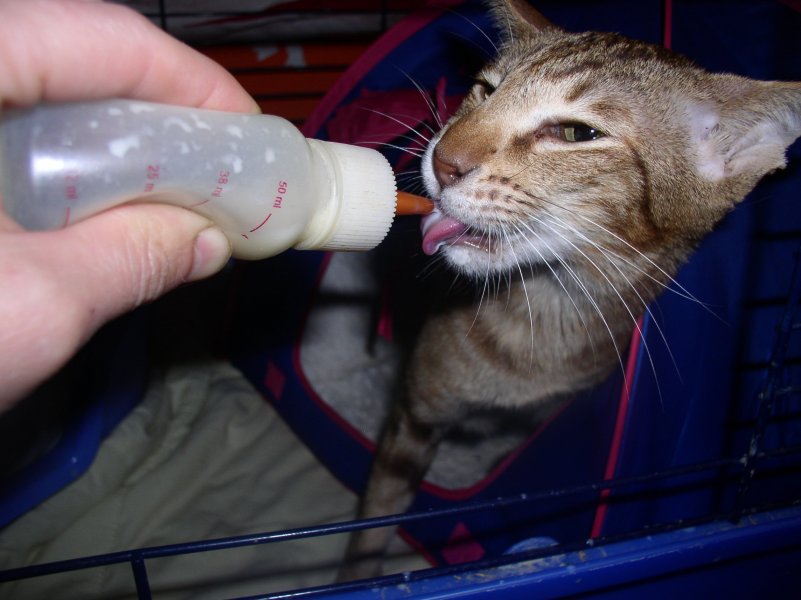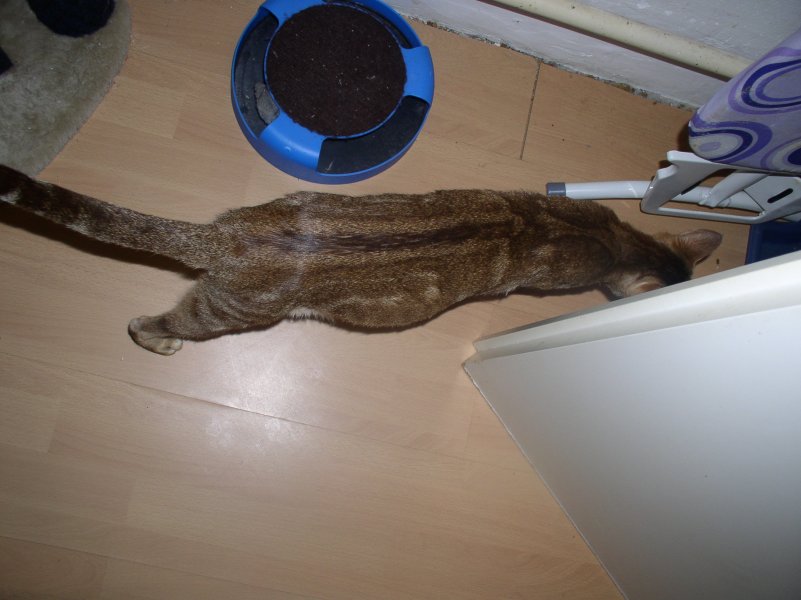 Drinking goat´s milch and walking like a madam, day before gave birth to kittens of 115,112,105 and 79g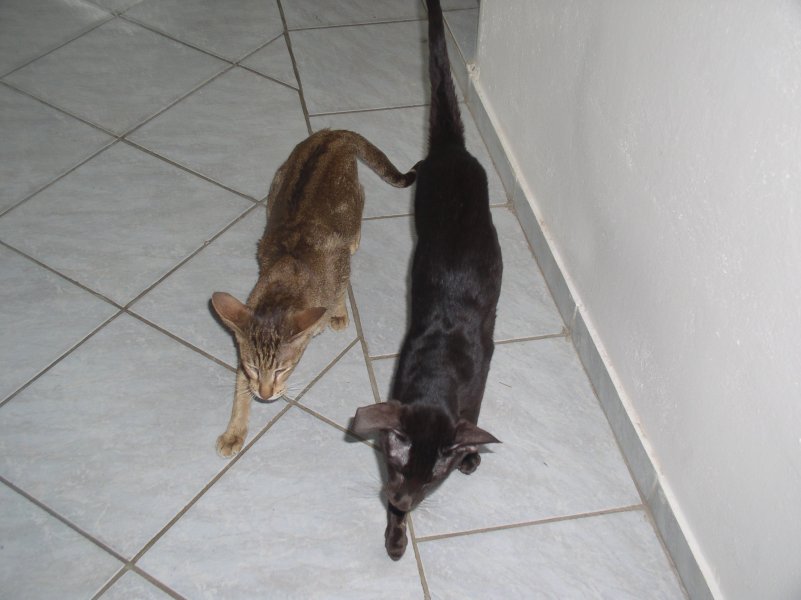 Otello and his girlfriend Manar